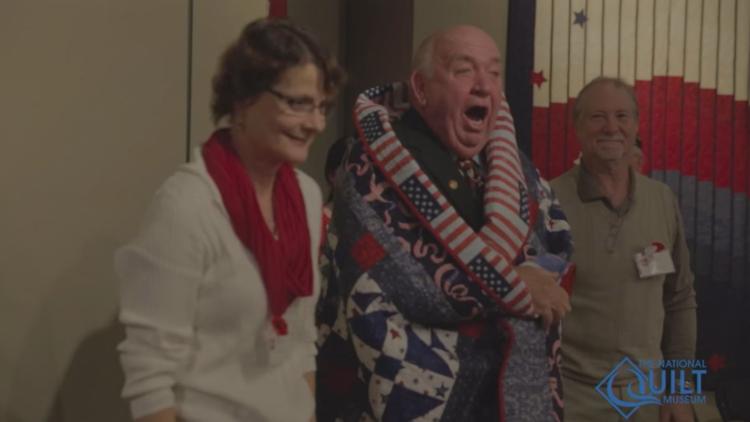 PADUCAH — For quilters, it's a special way to thank our veterans. And for the veterans, it's something they'll always treasure. Several Quilts of Valor will be given to veterans as part of this year's expanded Veterans Day celebration in Paducah.
Five Quilts of Valor will be presented to veterans at the Paducah Expo Center on the morning of Nov. 11, prior to the parade. Those quilts are similar to the Quilts of Valor currently being displayed at the National Quilt Museum.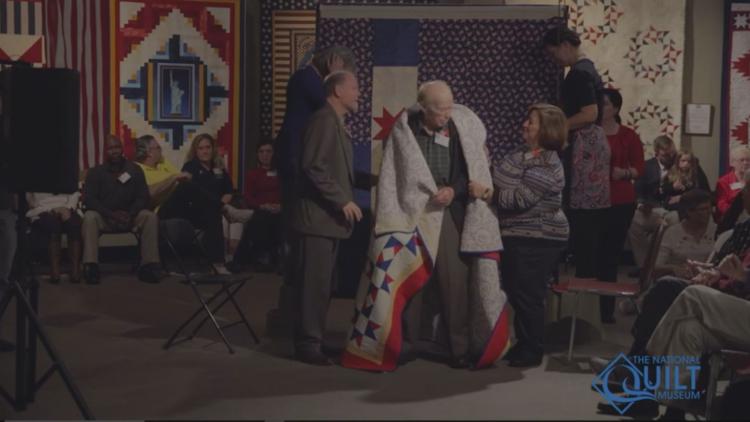 The Quilts of Valor Foundation facilitates the distribution of the quilts to veterans around the country. So far, 232,502 quilts have been awarded.
Jim Vance, a Vietnam veteran who lives in McCracken County, is one of the previous recipients of a Quilt of Valor.
"It's pretty emotional, because it's about time somebody started recognizing the guys from Vietnam," said Vance.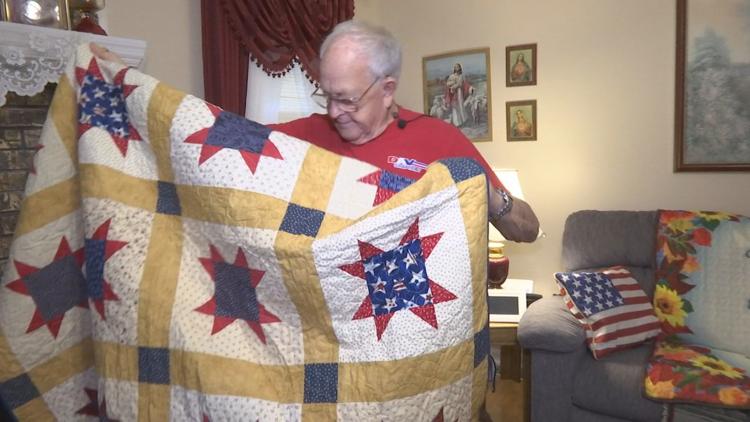 Vance recalled what it was like when he returned from Vietnam in 1967.
"Was taken out to an Air Force base and changed into civilian clothes, and then bused back into the airport. And we got everything thrown at us," Vance said.
So, to receive a Quilt of Valor was a big honor, Vance said. During the ceremony, the quilt was wrapped around him.
"It kind of makes the hair on the back of your neck and your arms stand up a little bit," said Vance.
In addition to the five Quilts of Valor that will be awarded on Veterans Day, most of the Quilts of Valor currently being displayed at the National Quilt Museum will be presented to veterans on Jan. 14. The ceremony, which will be open to the public, will take place at the Quilts of Valor exhibit inside the museum.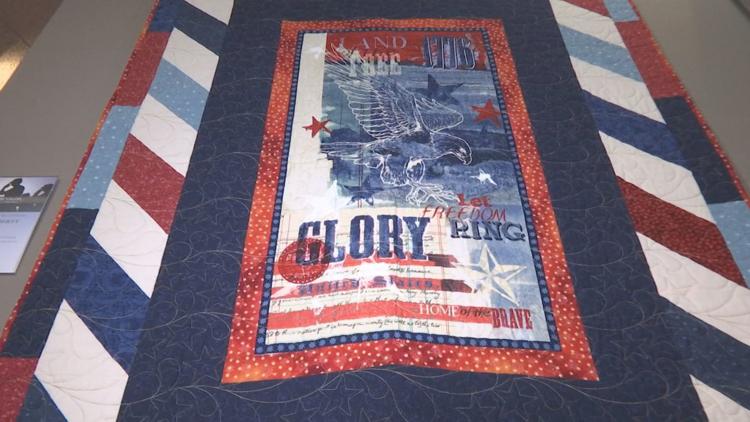 The museum last hosted a Quilt of Valor ceremony in 2015, when 34 quilts were awarded to veterans. Click here to view highlights from that ceremony.
"When they award these quilts, they don't just hand it to them. They actually take the quilt, and they wrap it around the veteran, and give them a hug with the quilt," said Becky Glasby, director of education at the museum. "So, it's really about their mission of awarding these quilts to our veterans and service members to add that healing and that comfort of a homemade 'thank you' to come together. So, it's a really moving ceremony."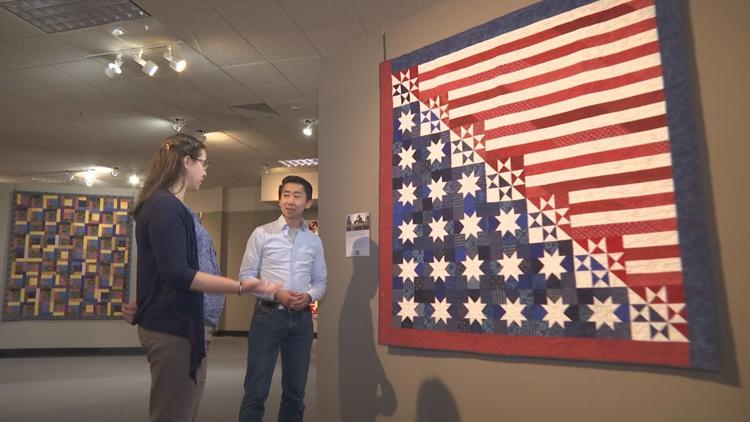 Volunteers from all over the country make Quilts of Valor. One of them is Idona Duncan, of Stockton, Kansas. She told Local 6 she is a member of the Crossroads Quilt Guild, which has made more than 70 Quilts of Valor this year alone.
"I just feel very much full of pride. My grandson is a veteran now, so that really makes it a difference for me," said Duncan.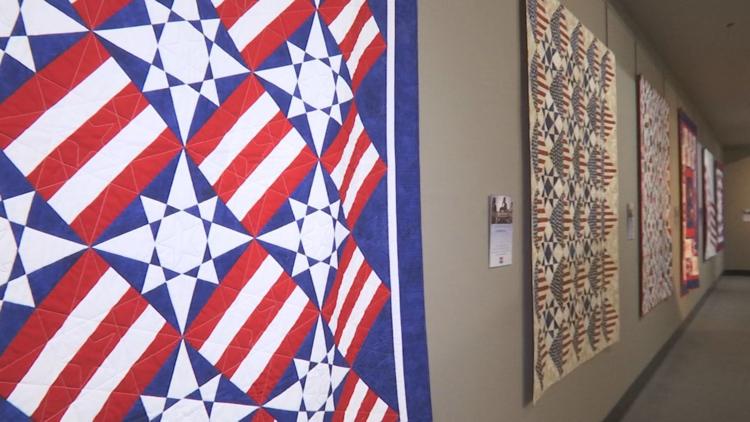 If you are interested in making a Quilt of Valor or want to nominate a veteran to receive one, visit www.qovf.org and click on the "Learn How To" tab.
To learn about the other events of this year's expanded Veterans' Day celebration in Paducah, click here.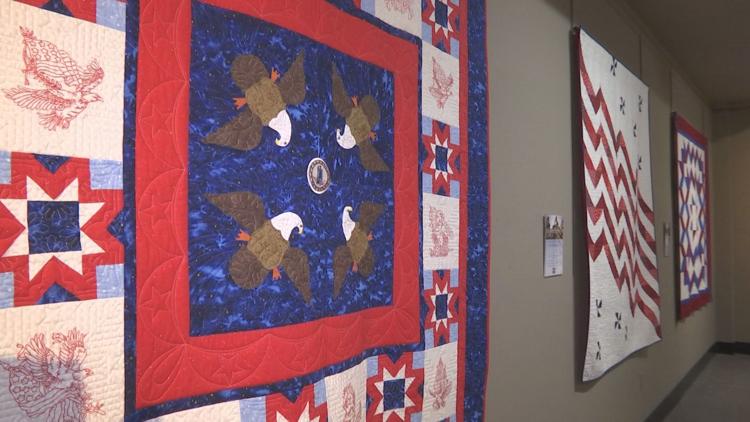 On Veterans day, admission to the National Quilt Museum is free for veterans. Visit quiltmuseum.org for more information on current exhibits.