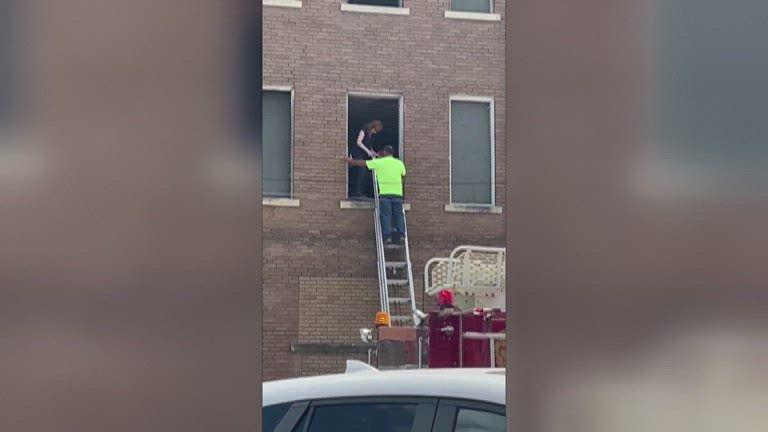 ATOKA OK (NBC News) — A country music superstar found herself in a strange situation: Having to be rescued from a building in Oklahoma.
Reba McEntire was touring a historic building in downtown Atoka, Oklahoma, Tuesday afternoon when the stairwell between the second and third story collapsed.
McEntire was on an upper floor, so she was trapped until the Atoka Fire Department could come to her rescue.
Crews put a ladder up to a window, and helped everyone, including McEntire, get to safety.
McEntire was part of a group of seven people touring the three-story building, which is being renovated.
One person sustained minor injuries.