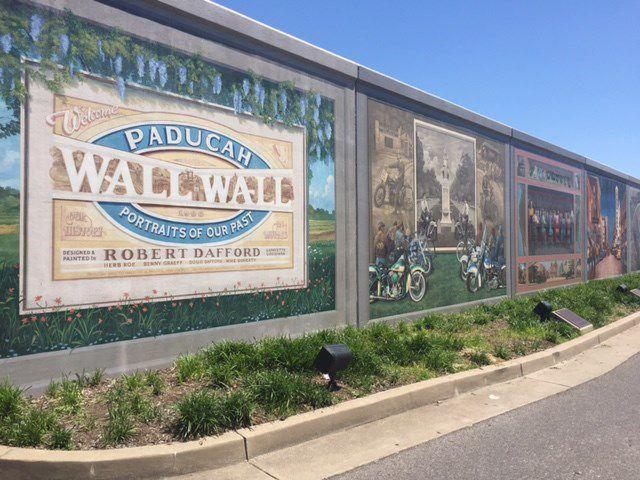 PADUCAH — On Wednesday, access to Paducah's downtown riverfront will be limited as crews make repairs along the bank.
In a news release, the city says the riverfront was damaged by riverboats that docked there during recent high river stages on the Ohio River.
In July, one of those boats damaged Wilson Stage. High water on July 4 meant the boat was docked to the stage, but there were also high winds on the river. That caused the boat to pull a railing loose from the stage, which is where the city's Riverfront Concert Series is held.
The damage being repaired this week is not related to that incident. Crews will be fixing gashes in the riverbank from boats that docked.
The release says intermittent closures are planned for both flood wall openings on Aug. 14. Contractors will be repairing concrete and delivering rip-rap to fill parts of the riverbank.
The city says crews aim to have the work finished on Wednesday, but the project may extend into Thursday.