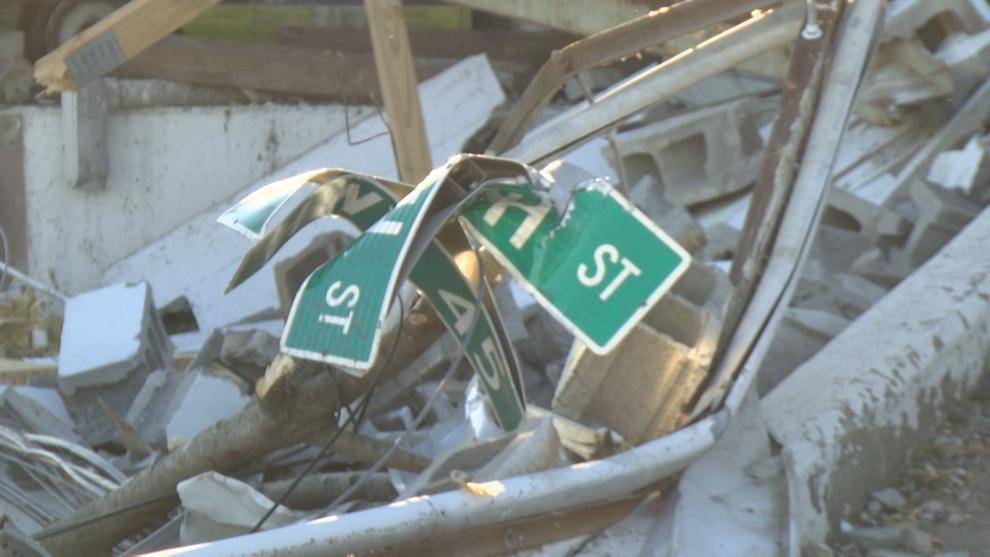 MAYFIELD, KY — Cleanup is underway at the Mayfield candle factory, which was destroyed in Friday's tornado. A rescue mission is still underway to try and help those who may still be trapped inside.
There were 110 employees inside the factory when the tornado hit on Friday. The entire building was leveled, leaving them stuck under debris. Bob Ferguson, a spokesman for the factory and CEO of Washington, D.C., based public relations firm Hawskbill Group, says 101 people are accounted for. Of those 101, 93 were brought out alive with eight people having lost their lives. Nine employees are still unaccounted for.
"Hopefully there are survivors," said Judy Saxton, a Mayfield resident.
Saxton's family is one of many who are mourning.
"My husband has a cousin that was in there. He had a nephew that got out. They pulled him out. He's OK, just a little shooken up," Saxton said. "But his cousin was found under all the debris."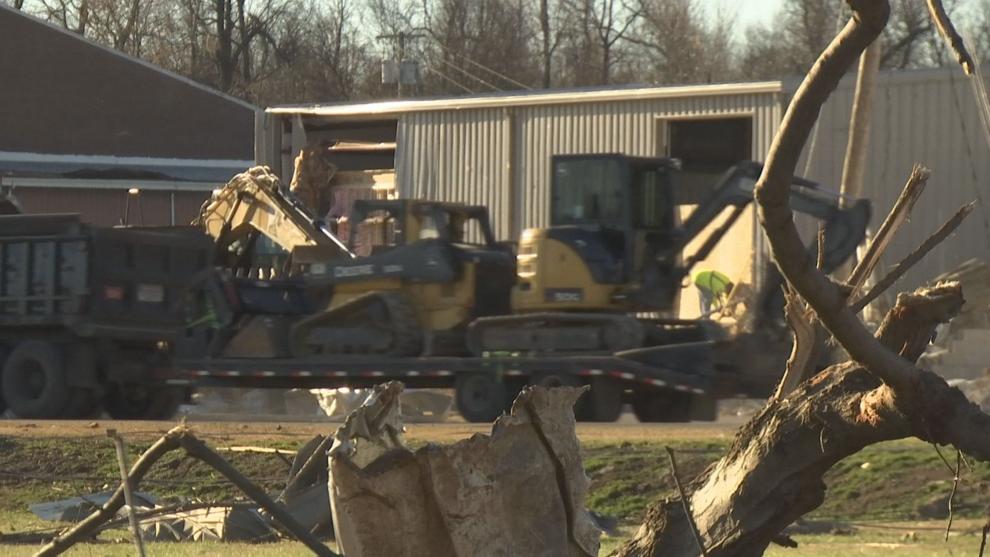 She isn't only remembering family, but friends too.
"They were in a mobile home, where they shouldn't have been. And they found one of them in a tree, and the rest of them were underneath all of the debris and rubble and everything. I just can't imagine the horror that they went through," Saxton said.
She says now's the time for the community to come together and be stronger than before.
During a news conference Sunday afternoon, Gov. Andy Beshear said the state has not been able to verify the numbers Ferguson gave Local 6 of those accounted for. 
"We're still getting information in on the candle factory. The owner has been in contact and believes he has some different information. We are trying to verify it. If so — if so, it may be a better situation and the miracle we were hoping for, but since 3:30 yesterday we haven't made another live rescue," Beshear said. 
The governor said he prays the original estimates of those lost in the storm are incorrect, but he said it's too early to say for sure.