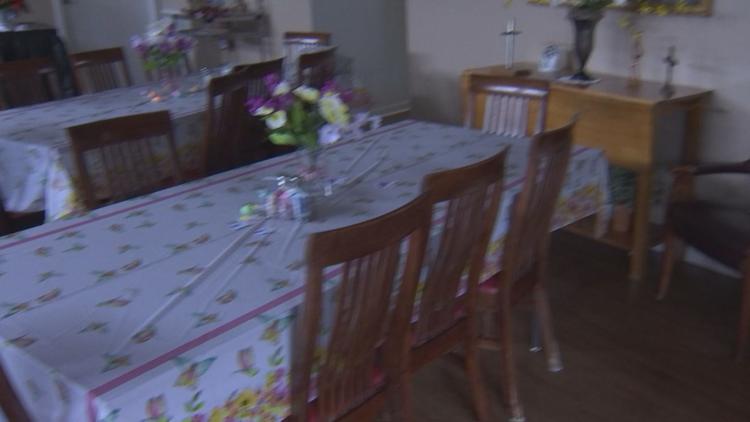 As the coronavirus outbreak closes more businesses and organizations, restaurants are getting creative to serve the public.
Several restaurants in the Local 6 area are planning for curbside and/or takeout services while in-person dining is suspended.
To help out, we will be posting information and links regarding locally owned restaurants below. 
If you are looking for information regarding a franchised restaurant, you should contact that restaurant or franchise directly.
Artisan Kitchen - Delivery, takeout
Backwoods BBQ - Takeout
Bluegrass Restaurant - To-go orders, takeout
Cancun Mexican Grill - Curbside and takeout
Chong's: Reidland, Jackson St.
Community Kitchen - Sack lunches M-F 11 a.m. - 1 p.m.
Cynthia's - Takeout
Doe's Eat Place - Delivery, takeout
Doodles Over Here Restaurant and Pub - Takeout
the freight house - Takeout, delivery
The Grind Mac & Cheese Burger Bar - Takeout
The Happy House - Takeout, delivery
Hugo's Mexican Restaurant - Takeout, delivery
Infinity Farms - The Farm - Takeout
Italian Village Pizza in Paducah - Takeout, delivery
Just Hamburgers - Drive-thru, curbside
Kirchoff's Bakery & Deli - Takeout, delivery, drive-thru
Kountry Kastle - Curbside and takeout
Lone Oak Little Castle - Takeout
Marcella's Kitchen - Pickup 11 a.m. - 1 p.m.
Mellow Mushroom - Takeout, delivery
Midtown Market - drive-thru grocery pickup for call-ahead orders
The Oasis Southwest Grill - Curbside
Old Dusty Dog - Takeout
Paducah Beer Werks - Takeout
The Parlor - Takeout
Swirl's Frozen Yogurt Restaurant - Curbside
Casa Mexicana - Pick-up and deliveries for large orders
This list will be updated as more information becomes available.