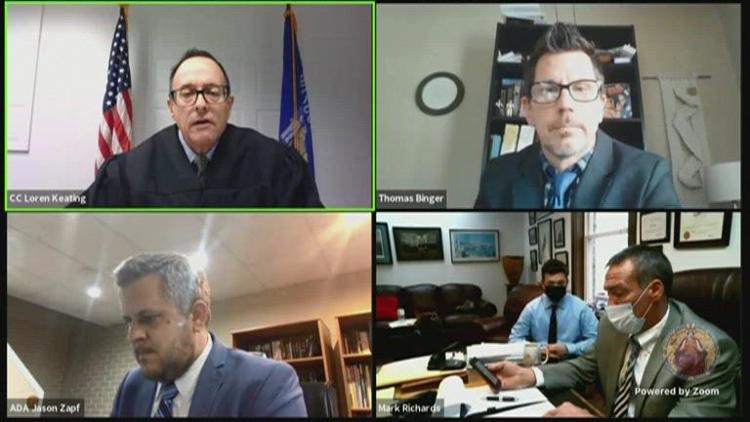 KENOSHA COUNTY, WI (WTMJ, NBC News) — An Illinois teen pleaded not guilty Tuesday to fatally shooting two men and injuring a third in Kenosha, Wisconsin.
Kyle Rittenhouse entered his plea during a hearing via teleconference. The 18 year old is facing multiple charges, including intentional homicide.
Prosecutors say Rittenhouse left his home in Antioch, Illinois, armed with an assault-style rifle.
He traveled to Kenosha after hearing about a call to protect businesses following the shooting of Jacob Blake.
Rittenhouse fatally shot Joseph Rosenbaum and Anthony Huber and wounded a third man during protests. Rittenhouse has claimed he fired in self-defense.
Also on Tuesday, Prosecutors declined to file charges against the police officer who shot Blake seven times in the back. Click here for more details on that decision.