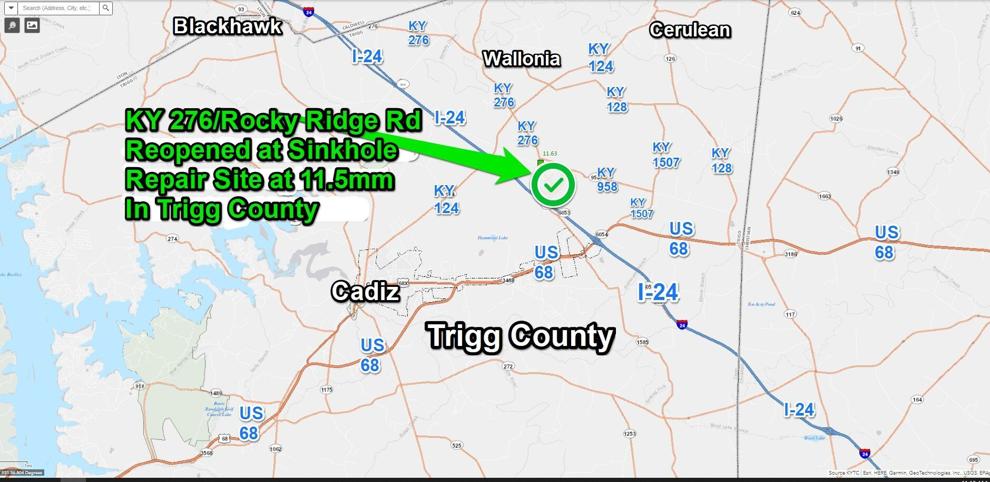 TRIGG COUNTY, KY — A section of Rocky Ridge Road in Trigg County that has been closed since Monday because of a sinkhole has reopened after a crew repaired the roadway, the Kentucky Transportation Cabinet says. 
The road, which is also Kentucky 276, was closed around the 11.5 mile marker, between the Interstate 24 overpass and East Adams Mill Road. 
KYTC says its Trigg County Highway Maintenance Crew started working to dig out the sinkhole and make repairs on Monday. Since then, the crew was able to dig about 15 feet down to find a suitable spot to pour a concrete barrier. KYTC says after the barrier was in place and the concrete had time to cure, the crew backfilled the hole with rock. 
As of Friday, KYTC says Rocky Ridge Road has reopened to normal traffic flow at that location.