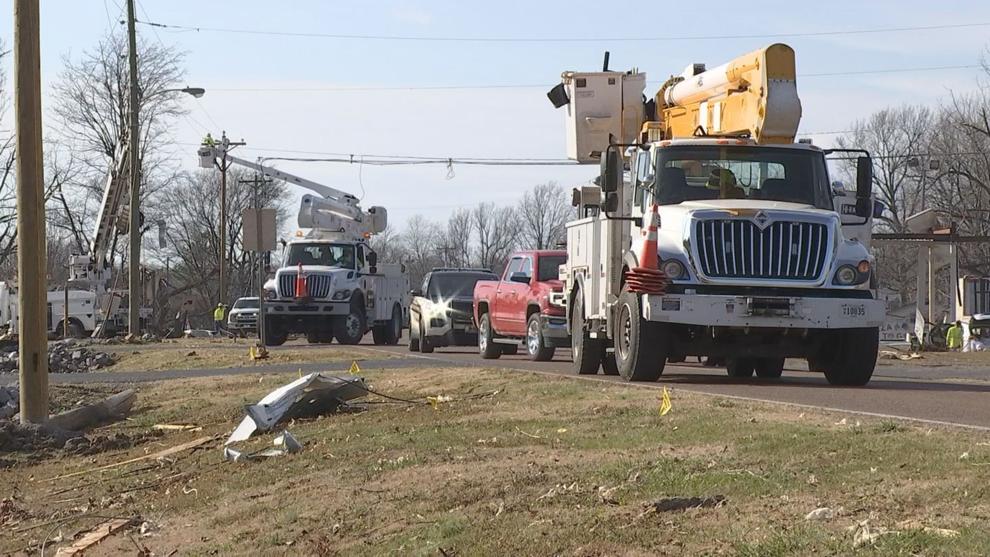 SAMBURG, TN — Samburg, Tennessee, is continuing to rebuild, six months after a deadly tornado ripped through the small city along Reelfoot Lake.
Mayor John Glessner told us by phone that they are still processing the debris site, located on what used to be the softball/baseball fields. That facility was also damaged in the tornado. 99% of all heavy and small debris has been removed and brought to that central area.
"We'll figure out how to contract that out. I've had several conversations with FEMA over the last month, probably half a dozen, a dozen conversations," Glessner said. "Once we get that ironed out, and we're very close to having that worked out with a local contractor, and shortly in the next two to three weeks we should start seeing major portions of that debris site actually moved to its resting point."
Glessner added that he's hopeful to have the debris removed by late summer.
The town itself still has a long way to go as far as recovery, but progress has been made since December when the town lost multiple homes, city hall, and the police and fire stations.
"In one way it looks much, much better that we're actually able to clean up the debris and all that," Glessner said. "But we still have the visual scars of the tornado itself, and the removal of several nice homes and buildings. So, the good news to that point is that we are seeing several individuals rebuilding. Right? So I would say we have half a dozen structures going back up. The majority of the debris is being processed. So, for all the scar damage, and that of the tornado, we're really starting to see some progress in the right direction."
What comes next for Samburg?
"Building permits. We've given out over 10 building permits. So, we know that we're gonna' have between 10, maybe 15 would be a rough estimate right now of either homes and rental facilities that will go back up in several of the places that were destroyed."
Glessner says they will continue to work with FEMA to secure funding.
"We have not yet received one financial dime from the federal government in support of our losses. Will that come to pass? I believe it will," said Glessner. "We will continue working with FEMA trying to secure some funding where we were short with our insurance and other things. And maybe we can do some asphalting, some culvert work, some ditch work that will help with the drainage. So, it's gonna' be a long process. It's gonna' be a big process. And it's gonna' take some time, but we do have a plan in place. We're working it, and it's just a matter of seeing it through."
Glessner encourages anyone in the community with questions about the rebuilding process to talk with city leaders directly.
Click here and here to watch our original story on the damage in Samburg.