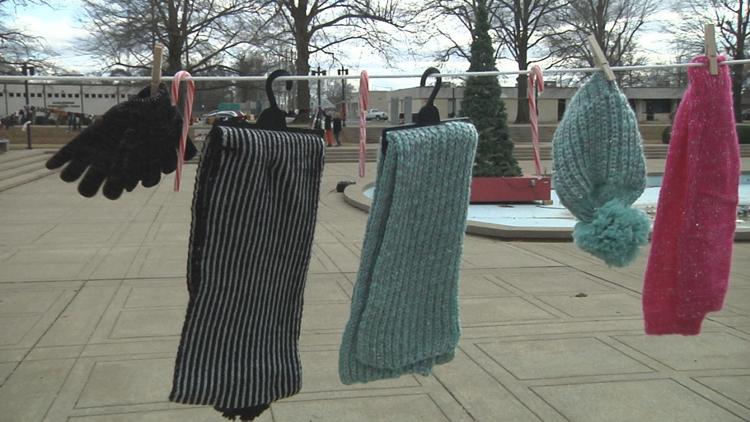 PADUCAH — Scarf in the Park is keeping people warm once again this holiday season.
Dolly McNutt Plaza is filled with 1,000 scarves, hats, and gloves for those in need.
A warm scarf, gloves, and hat, Lashona Henderson said it's the little things she's grateful for this Christmas. She came to Scarf In The Park to collect items for herself and friends.
"It's a blessing that they're giving this out you know because a lot of us don't have no where to go," Henderson said. "You know  And we're cold and we don't have families really to do much for us. And it's just a blessing to be able to get a hat and gloves and a blanket."
In addition to the scarves, hats, and gloves, they're also giving people masks to keep people safe during the pandemic.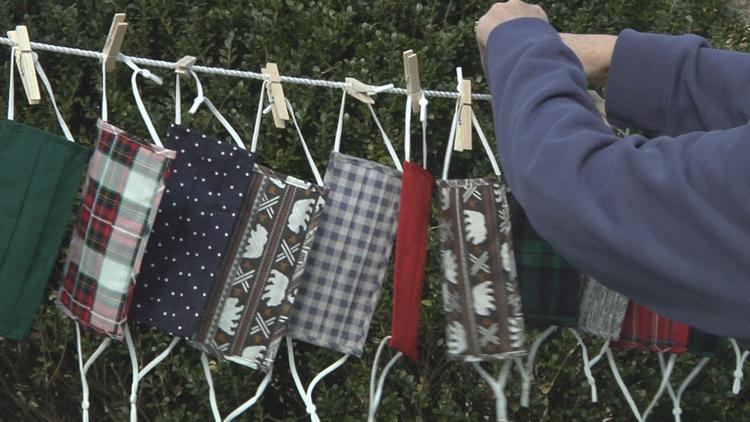 Each item comes with a handwritten note. Morgan Guess founded the event in honor of her grandfather who died on Christmas Eve in 1989.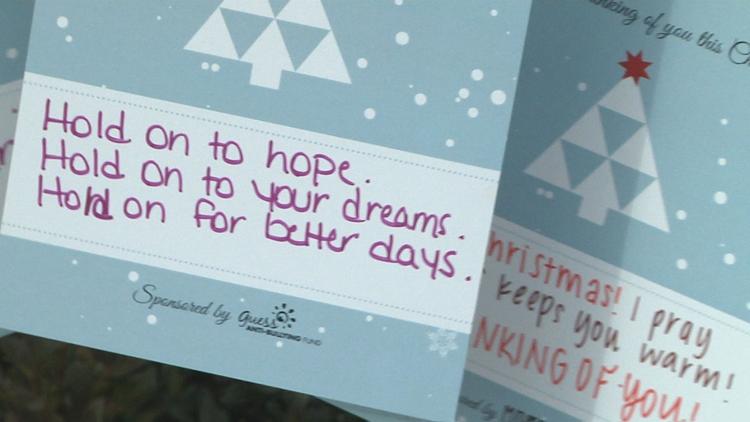 "I hear all these stories about how kind he was," Guess said. "And how much he did for other people. And just being able to take that message that you know. I  still want to remember my grandfather, even though I wasn't alive to see him."
Guess understands with the pandemic, this bit of hope is needed now more than ever.
"It's the whole kind of reason that we're doing this is community," Guess said. "You know, we don't always get to connect, especially this year. You know we're not really getting to intermingle. We're not having the church services and things like that. So I think this is a way to continue to show the love to all members of the community."
Guess believes everyone should feel warm and loved this holiday season.
Anyone can stop by to collect the items up until it's gone.