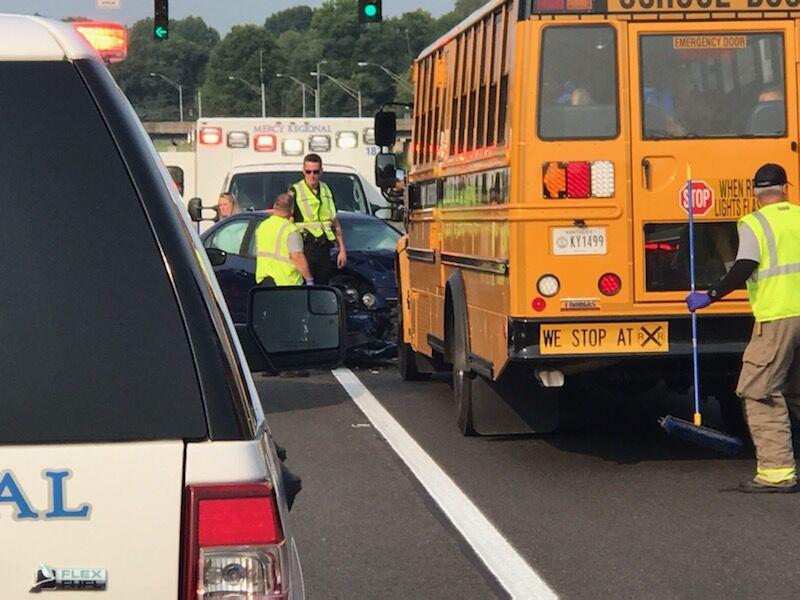 PADUCAH– A school bus for the Paducah Independent School District was involved in an accident Wednesday morning at the intersection of Mercy Health and Lone Oak Road.
According to the Paducah Public Schools Facebook page, the accident occurred when a car coming off of I-24 ran a red light and hit another car, grazing the bus in the process.
There were no injuries to the students or adults on the bus. The bus was transporting Paducah Tilghman High School cheerleaders to Marshall County.
The accident has been cleared and Lone Oak Road is open. It has not been reported if anyone in the other vehicles involved were injured.