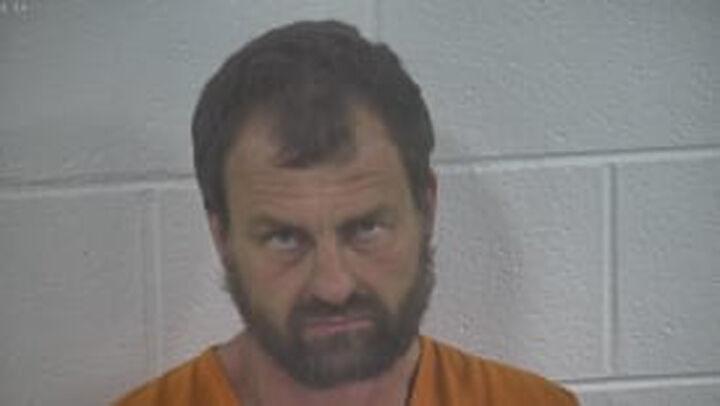 CALLOWAY COUNTY, KY — The Calloway County Sheriff's Office is asking the public for help locating a fugitive wanted since he was allegedly involved in a vehicle pursuit in March. 
The man, 47-year-old Ronnie Sharp, is wanted on charges of first-degree fleeing or evading police, three counts of first-degree wanton endangerment and third-degree criminal mischief stemming from the March 17 chase. 
Sharp is considered armed and dangerous, the sheriff's office says. In addition to the charges related to the law enforcement chase, Sharp is wanted on failure to appear warrants in Calloway and Marshall counties.
In the Calloway County case, he's charged with possession of a handgun by a felon, possession of a firearm by a felon and traffic offenses. Those charges stem from a March 14 traffic stop during which deputies found two handguns and determined that Sharp had previous felony convictions.
Additionally, the Calloway County Sheriff's Office says Sharp is wanted in connection to a theft investigation in Henry County. 
Sharp is also wanted by the state parole board, after he absconded from parole in Graves County, according to the Kentucky Online Offender Lookup. 
The Calloway County Sheriff's Office previously alerted the public about the search for Sharp on April 20. 
RELATED: Authorities searching for wanted man considered 'armed and dangerous' in Calloway County
Investigators ask anyone with information that can help them find Sharp to call the Calloway County Sheriff's Office at 270-753-3151 or call 911.