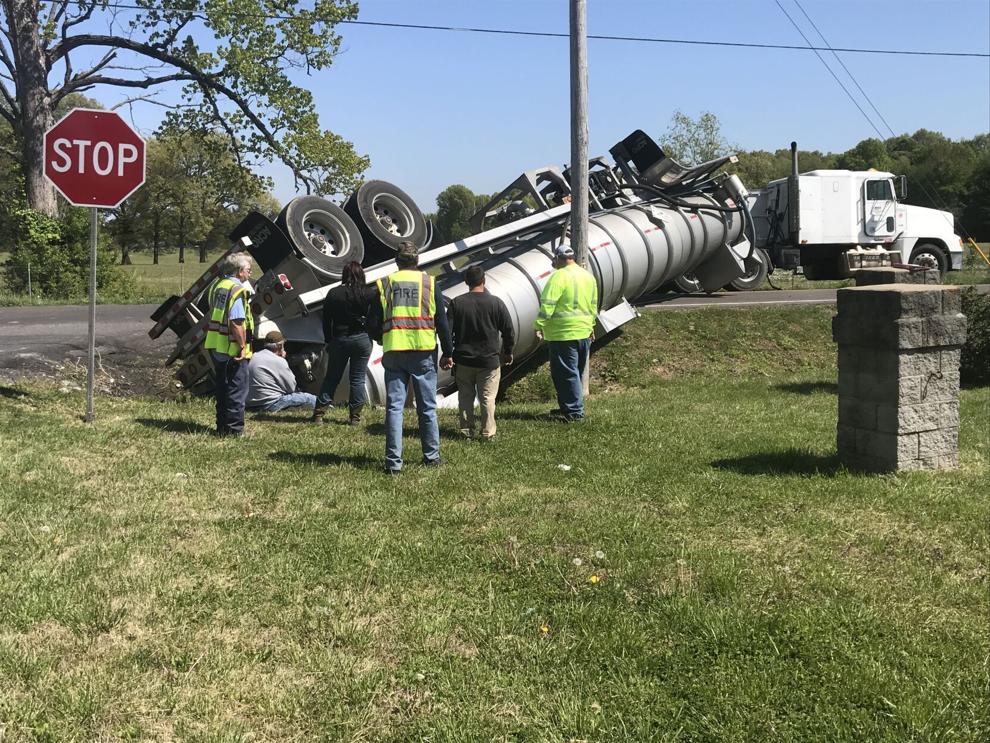 MCCRACKEN COUNTY, KY — Old Mayfield Road is back open to traffic Thursday night. A section of the McCracken County road was closed for several hours because of an overturned tanker truck. 
The crash blocked Old Mayfield Road at the Elmdale Road intersection at the south edge of Paducah. The truck overturned at mile point 7.731, about a mile north of the I-24 overpass. Announcing the road closure around 2:30 p.m. Thursday, the McCracken County Sheriff's Office said Elmdale Road was also being rerouted down Faber Street to access Mayfield Road.  
Responders at the scene Thursday afternoon told Local 6 the waste oil tanker was following incorrect GPS directions to a railway fueling area, and the tanker rolled over in a short corner turn.  No oil was spilled, and no one was injured.
As of about 7:11 p.m. Thursday, the Kentucky Transportation Cabinet says crews were able to upright the tanker and haul it away, and all lanes of the road have reopened.