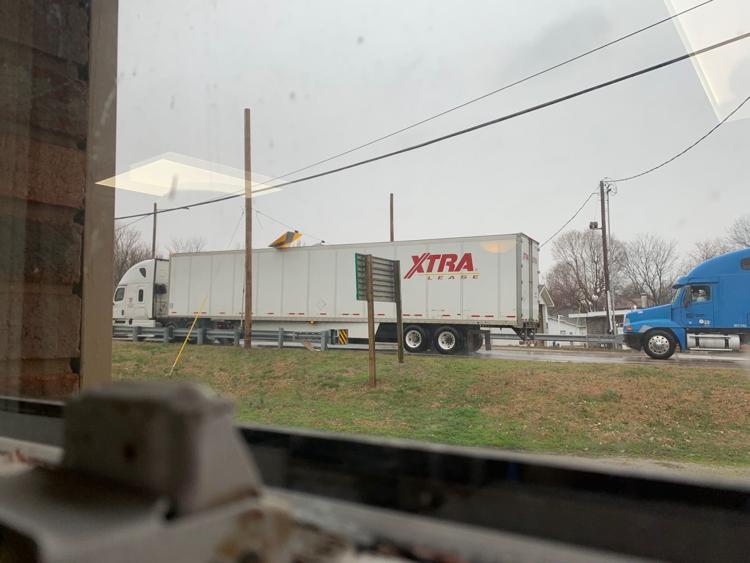 BROOKPORT, IL -- Semis were seen crossing the U.S. 45 Ohio River "Brookport" Bridge earlier in the day on Wednesday.
Tuesday morning, a semi and a car crashed on Interstate 24 near the Kentucky side of the Ohio River Bridge.
The Kentucky Transportation Cabinet says it does not know exactly how many semitrailers crossed the bridge, but at least two did. Transportation Cabinet spokesperson Keith Todd says even through trucks crossed the bridge, no damage was done.
"If it were something that were happening every day it would become a matter of concern, we would rather the trucks not be there obviously, and one of the issues that we run into is, while we have enforcement officers out there, it's impossible to have them everywhere that they need to be," says Todd.
The bridge has a 15-ton load limit, an 8-foot vehicle width restriction and a 9.5 foot height restriction. This makes semis and most large vehicles too big to cross the bridge.
Todd says with the help of Brookport police, they were able to turn some semis around before they got to the bridge. He says semis are never allowed to cross the bridge, even if other routes are closed.
"Read the signs, you know, if you're blindly driving along. They might have gotten across today, but next time we may be able to write them three or four citations for their trouble," says Todd.
I-24 eastbound reopened Wednesday afternoon. Crews closed it again at 7:15 p.m. Wednesday night to remove the overturned semi, and the road reopened once again at 9:30 p.m.
To learn more about this story and others, follow Thomas on Facebook and Twitter.