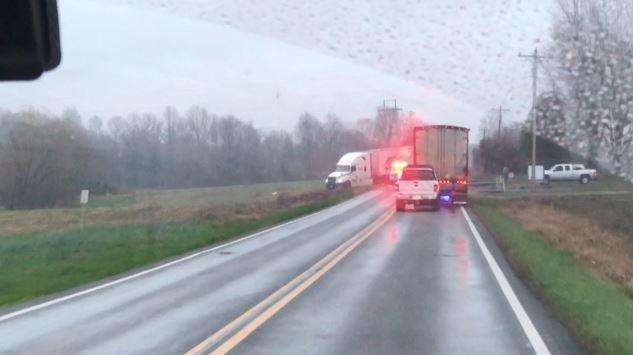 MCCRACKEN COUNTY, KY — A semitrailer blocked a portion of U.S. 62 in McCracken County, Kentucky, Tuesday evening in a crash that damaged the shoulder of the roadway, the Kentucky Transportation Cabinet says.
The crash happened at the 5 mile marker of U.S. 62, at the intersection with KY 305.
After the semi was cleared from the roadway Tuesday night, U.S. 62 was restricted to one lane for a few hours to clear mud from the road and make "significant repairs" to a section of damaged pavement.
The roadway was reopened shortly before 10 p.m. Tuesday. But, the transportation cabinet says a crew will likely return to that location Wednesday morning to see what other repairs the should of the roadway may need.