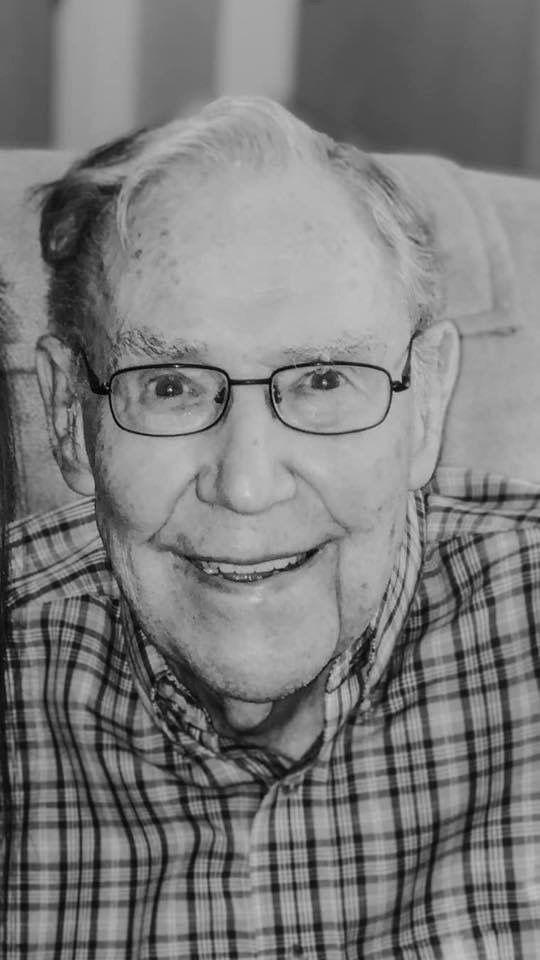 MCCRACKEN COUNTY, KY — The word eulogy comes from the Latin term eulogium, which means praise. A eulogy is the speech someone gives to honor the life of someone who has died.
The eulogy that honored World War II veteran Joseph Hargrove's life was a few paragraphs. He was much more, of course. Still, his great-granddaughter was somehow able to capture the essence of who he was in that short amount of time, and a life built on Service & Sacrifice.
When Joe Hargrove spoke, it was with purpose. And so, after his death, his great-granddaughter Kailey Carper had a big job ahead of her.
"Life is a journey. A journey made of up a thousand miles," she said in the video recording the eulogy she delivered at his funeral. "And my family and I just took our first step on our journey without the most caring, dedicated, amazing man, Joseph Hargrove, also known as Grandpa."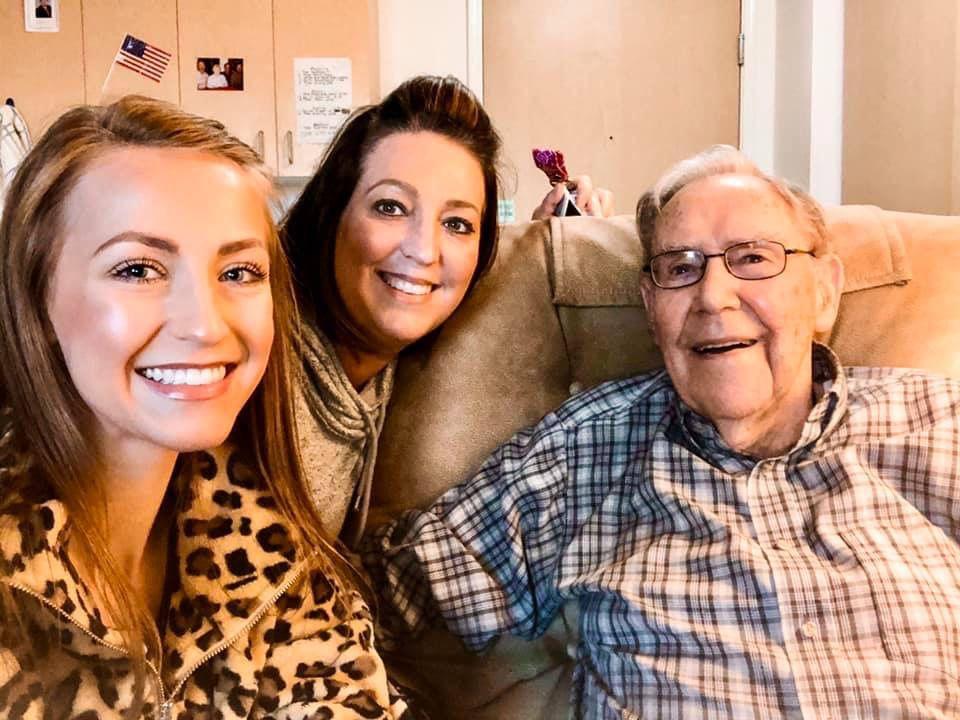 "I didn't think it would be as hard as it was once I got up there, but right as I got up there, it just, you know, hit me. And it was like a golf ball in my throat," Kailey said during an interview with Local 6's Jennifer Horbelt.
Joe was many things.
"Grandpa was was strong. He was courageous. He was gentle. He was kind. He was brave," Kailey said in her eulogy.
That bravery was obvious during WWII. He joined the Navy right after he graduated high school. His family still has his original uniforms, now 77 years old.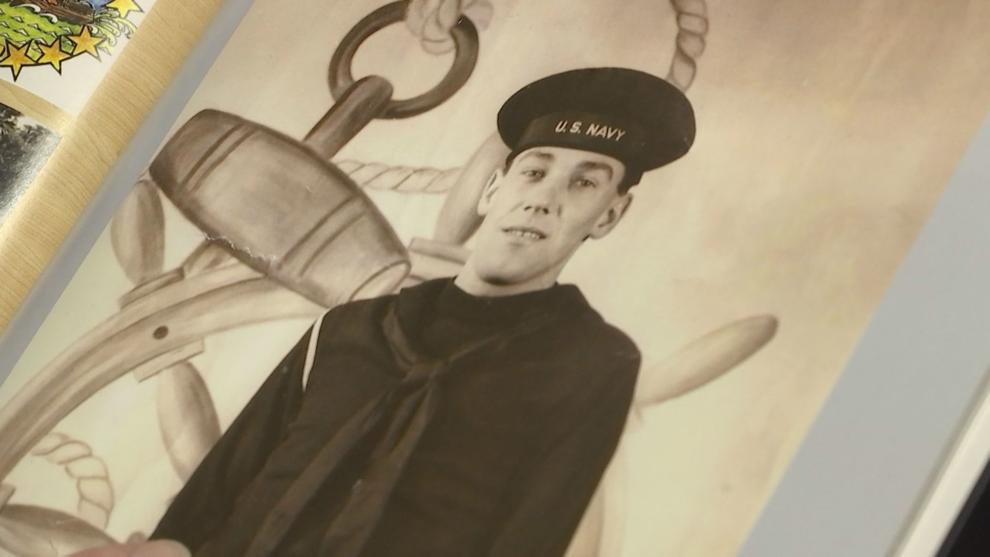 "This shows his rank, which was sonarman second class," his son Tom Hargrove said, pointing to a patch on a uniform arm. "He sat in a control room with headphones, and you see in the movies the things going around and listening for little pings — and being able to tell what it was and how far away it was and where to shoot at if you needed to shoot at it."
Tom and his dad shared a special connection: military service. Tom served in Vietnam.
"I was what was called a grunt. I was in the bush the entire time that I was there," Tom explained.
In 2017 the two were able to take the trip of a lifetime to Washington, D.C., on Honor Flight Bluegrass.
"It was also really special that my dad got to go, because he's a veteran himself," Kailey's mom Kim Carper said. "So, to be able to escort my grandpa on this trip, and you know, visit The Wall, and all those important places that meant so much to people that had actually served."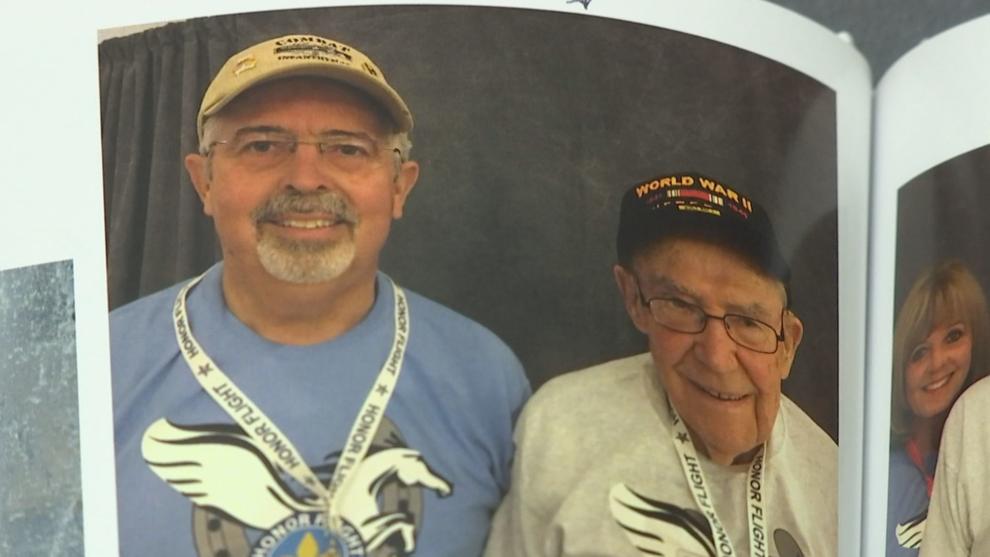 "Most of his wisdom came from his life experience — an experience I know he was proud of," Kailey said during her eulogy.
Kim didn't hesitate to say yes when her daughter asked to give his eulogy. She knew they had a strong bond.
"Kailey has never been one of these kids that you have to say, 'Kailey, you need to go visit your grandpa,'" Kim explained. "She did it on her own."
"Seeing his face light up each time he saw me is something I will never ever forget," Kailey said during her eulogy.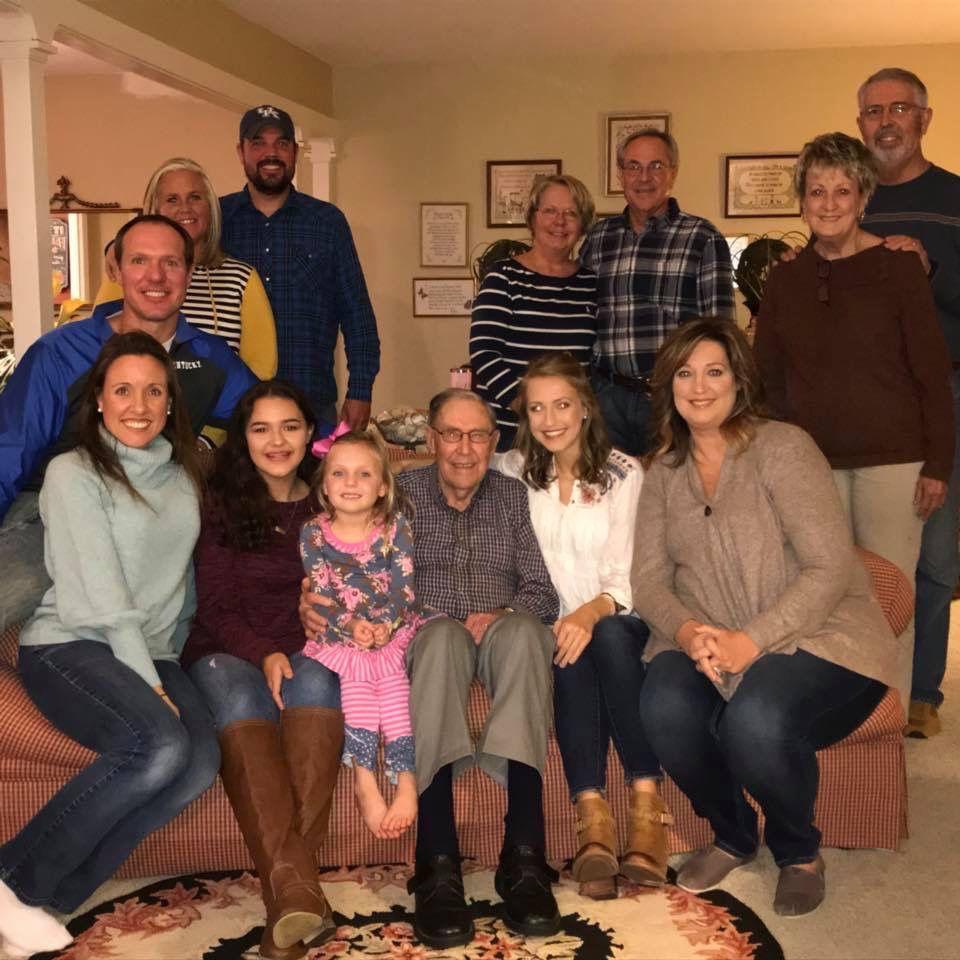 "Not many people my age can say that they had a great-grandfather that they knew and were actually close to for 20 years," she said later of their relationship.
Family is important to the Hargrove bunch. Kailey is close with her Grandpa Tom too.
"What does that relationship mean to you?" Horbelt asked Tom.
"It means everything," Tom replied. "I think it comes from the legacy that dad has passed down to me, to my daughter, to my granddaughter. You know, we are family."
"He just loved his family so much, and he showed that right up until the very end," Kim said.
They did, too. A picture taken just before Joe died shows him in hospice care, surrounded by family. At his side is Kailey and her dog Lizzie.
"It's something that I will cherish forever, because it's such a sweet picture," she said.
"The last 15 minutes or so of his life I had one hand, my brother had the other," Tom said.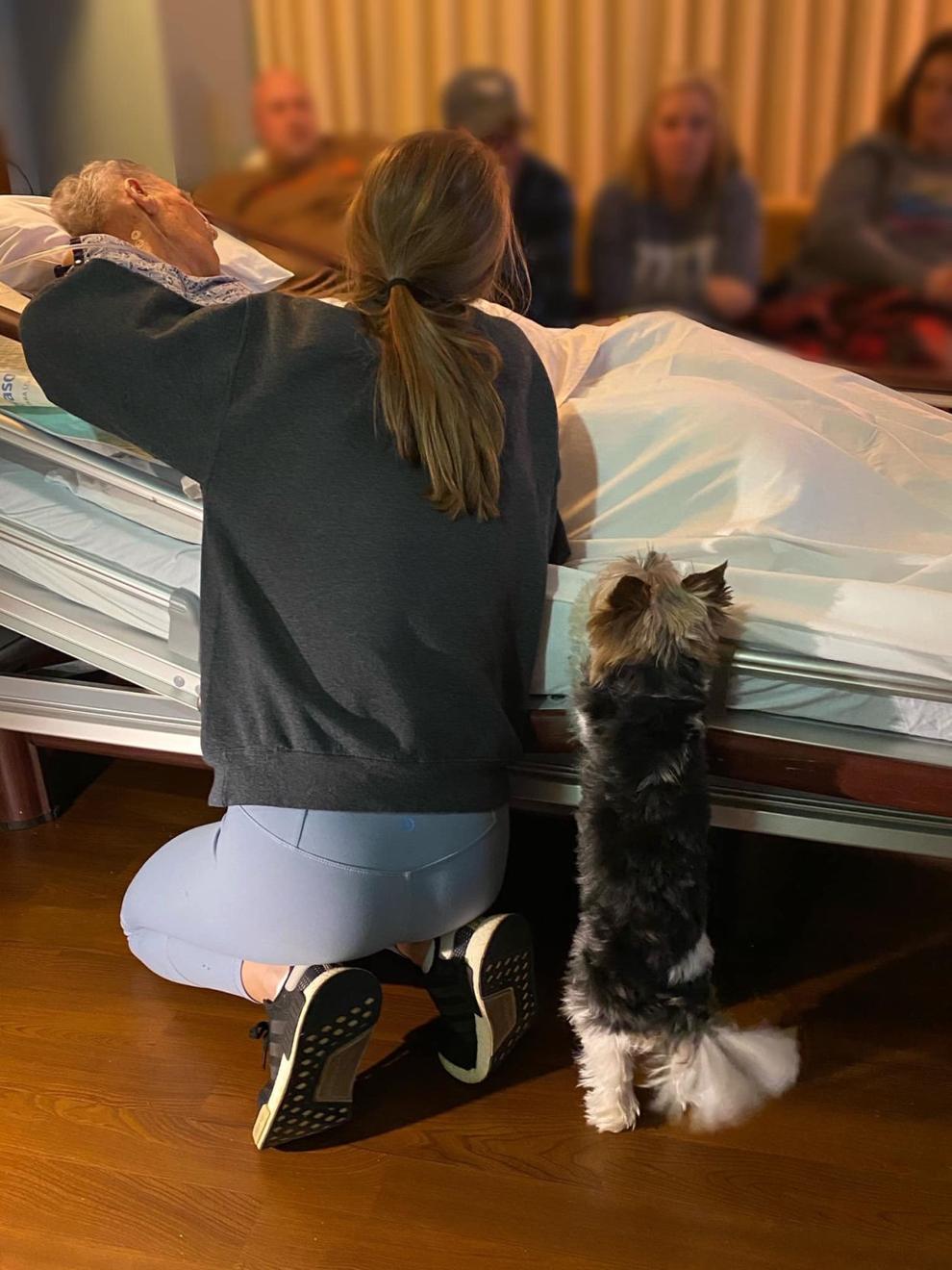 "We told him that it was OK for him to go. It was OK for him to go be with Grandma. And we believe he accepted that," Kailey explained of her great-grandfather's final moments.
"Patriot Guard came, and the American Legion," Kim said of Joe's funeral. "To talk with those men, you would have thought they served right along with him. I mean, they were so honored to be there. And before the actual funeral started, they each proceeded in front of the casket and saluted him. And, it was a very quiet and solemn moment, but you also felt a sense of pride."
Pride in a life lived well, with Service and Sacrifice at the center of it all.
"Wherever we go, whatever we do, he will always be in our heart, like we were in his his," Kailey said, reading the final lines of Joe's eulogy. "Goodbyes are not forever nor are they the end. They simply mean, 'til we meet again. I'm so glad God gave me a grandfather like him. I love you Grandpa."