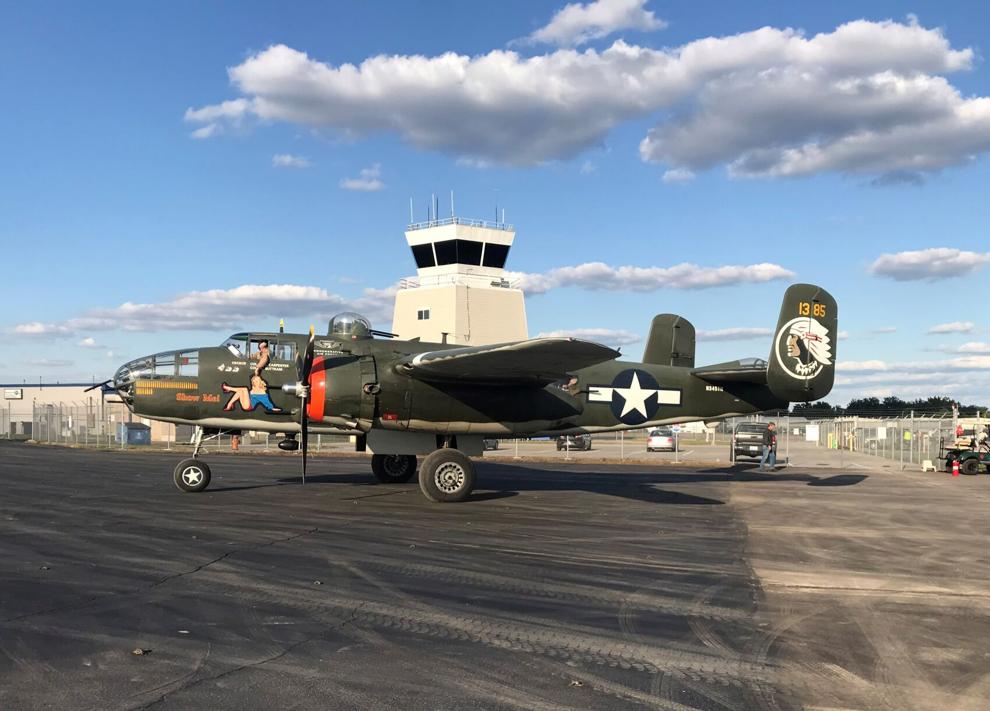 PADUCAH — Calling all World War II veterans: a B-25 bomber is coming to an airport near you. Honor Flight Bluegrass and the Kentucky Veterans Program Trust Fund want to make sure you don't miss your flight.
The B-25 bomber "Show Me" will fly into Paducah in June for the Honor Flight Bluegrass Barnstorming Tour Across Kentucky. It's a way to make sure veterans get a slice of the Honor Flight experience, even if they can't go to Washington, D.C.
Jeff Thoke is chairman of the Honor Flight Bluegrass Board. He's been on at least eight Honor Flights through the years.
"I started by flying as a guardian with two different World War II veterans," Thoke said. "And so, I got hooked, and I said this is the coolest thing."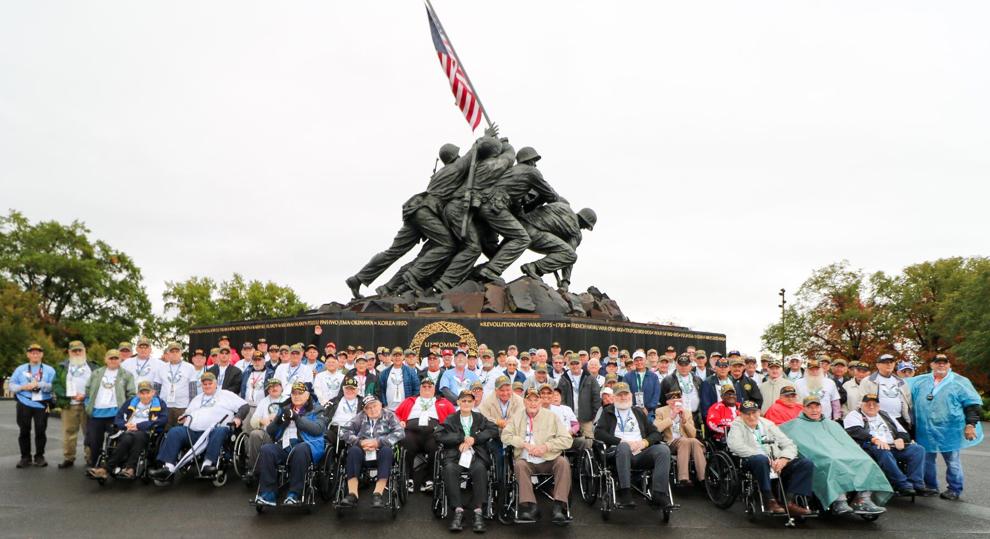 Thoke hasn't looked back since, working his way from guardian, to board member, to now chair. He's seen a lot in that time, but never anything like what we experienced last year with the pandemic. They were forced to cancel both Honor Flight Bluegrass flights to D.C. last fall. Two flights are tentatively planned for fall 2021 out of Louisville. Unfortunately, that's too late for some of our Kentucky veterans.
"We know of 35 who were scheduled to fly in 2020 who passed away," Thoke told me. "How sad is that? So, that's why we're making every effort we can to fly this year."
This year is far from a guarantee, as well. With only 325,574 of the 16 million Americans who served in World War II still alive, time is of the essence to make sure these veterans get the experience they deserve. That's why Thoke says Honor Flight Bluegrass and the Kentucky Veterans Trust Fund Program have a very "authentic" back up plan.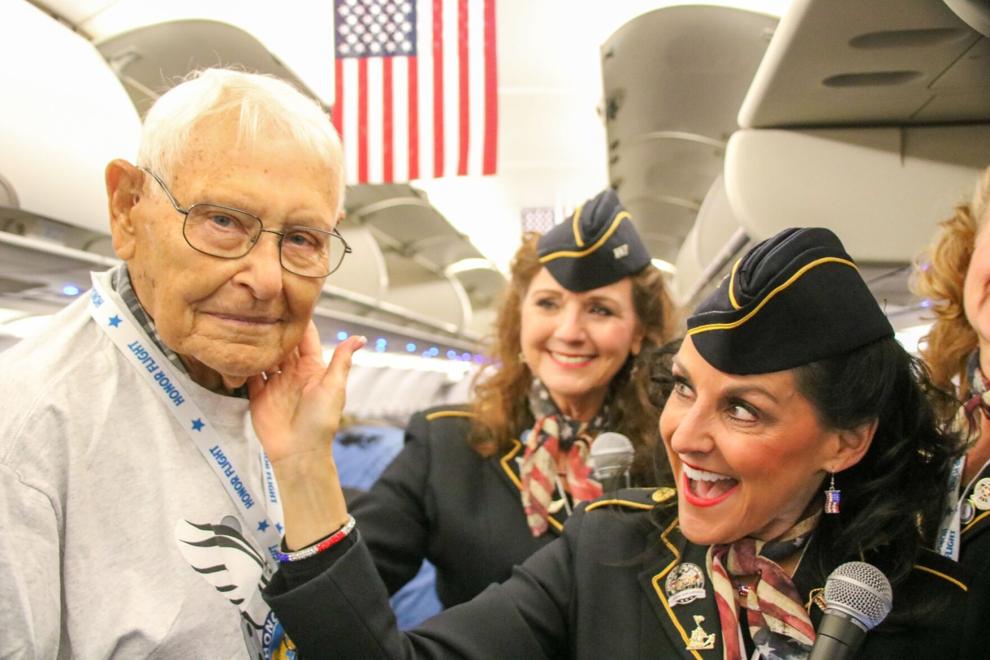 "Let's take the plane out to rural Kentucky," Thoke said of their idea for the B-25 bomber "Show Me", with the Commemorative Air Force out of St. Louis, Missouri, to fly across Kentucky. It will start with a stop at Barkley Regional Airport in Paducah. "And how many smaller airports get to have a bomber come in? Let's fly as many WWII veterans as we can."
A similar event in Louisville last fall was a big hit, flying 20 World War II veterans in the B-25. Thoke is stressing, age and physical condition aren't necessarily an obstacle to flying.
"A wheelchair bound Pearl Harbor survivor, he couldn't walk. We lifted him out of the wheelchair up into the hatch, and he flew," Thoke said of another, similar event several years ago. "He said it was a great experience. So, if they have the will, we have the way to get them up there."
Details aren't finalized yet, but we do know the Honor Flight Bluegrass Barnstorming Tour Across Kentucky is set for some time in June at Barkley Regional Airport. As many as 10 World War II veterans can ride for free on two flights. The Kentucky Veterans Program Trust Fund is sponsoring the tour and rides. After leaving Paducah, that B-25 will then fly to several other cities throughout Kentucky. Details are still in the works, so stay tuned for more information on air and online.
In the meantime, contact us if you are or know of a World War II veteran who would like to fly for free on the B-25 bomber in June. We'd also like to hear from you if you have interest in the Honor Flights in September and October. Click here to send us a message, or email me at jhorbelt@wpsdlocal6.com.