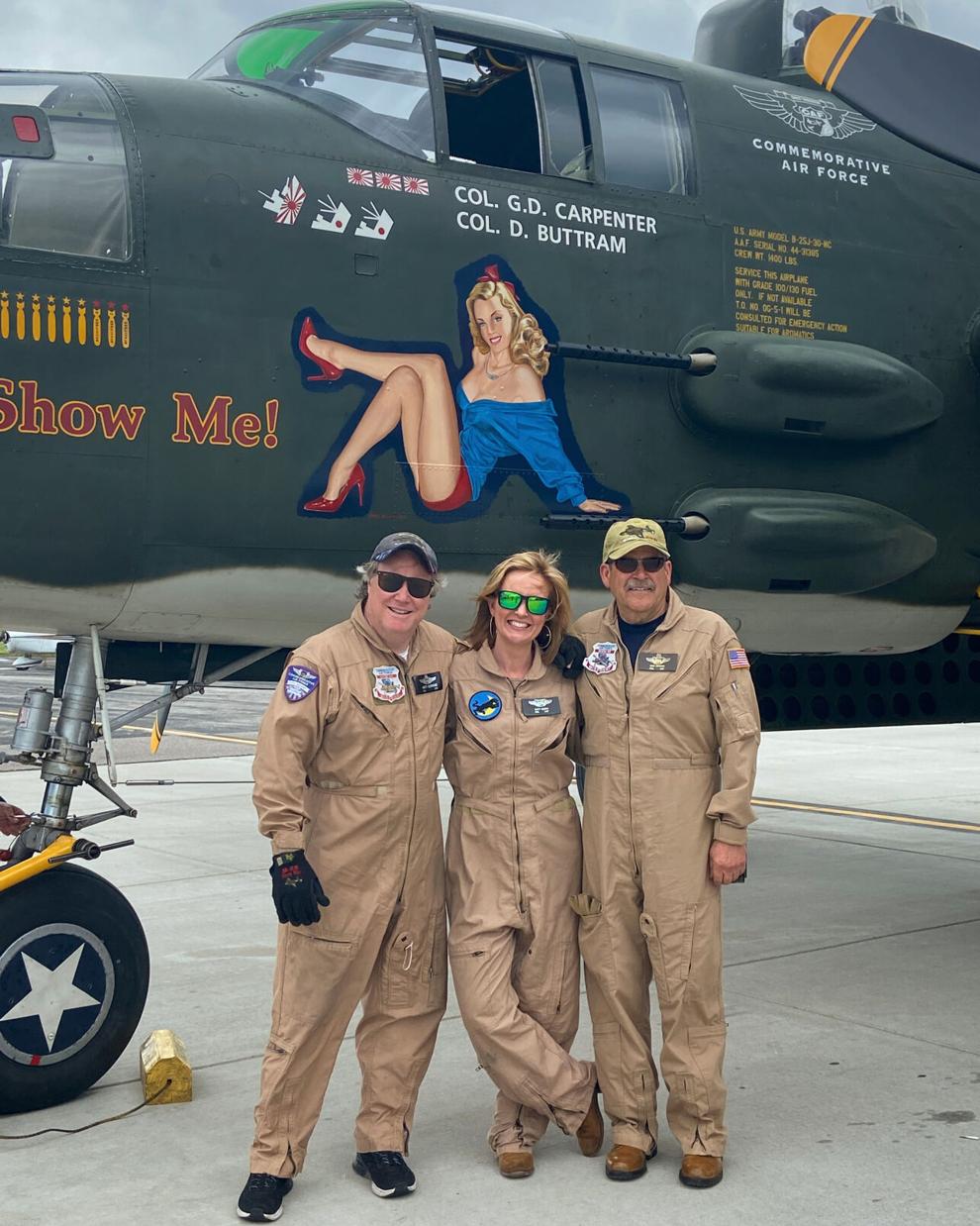 ST. CHARLES COUNTY, MO — Tucked away in a hangar at the Commemorative Air Force Missouri Wing, just north of St. Charles, the North American B-25 Mitchell Bomber "Show Me" is preparing for a special trip to Kentucky to honor World War II veterans with a free flight.
The B-25 Barnstorming Tour Across Kentucky is happening in June, thanks to Honor Flight Bluegrass and the Kentucky Veterans Program Trust Fund. Before the big event, we drove up to see the plane and enjoy a test flight.
It was considered a marvel of modern warfare in its day. In 2021, the B-25 is still as impressive. That's thanks to the love and care of CAF volunteers like pilot Matt Conrad.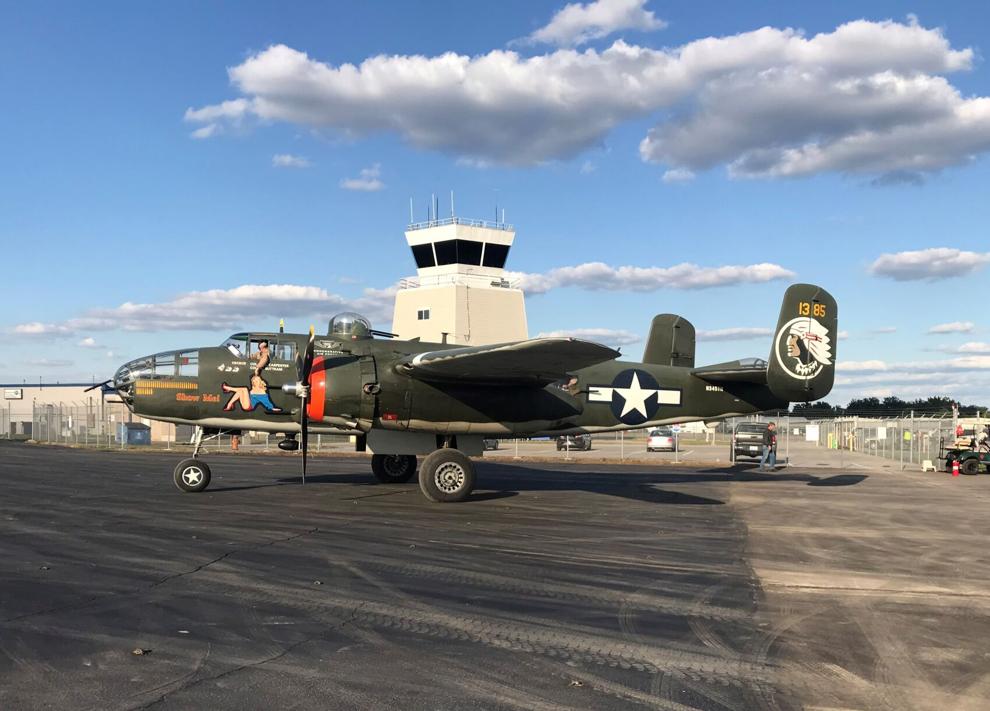 "I get goosebumps every time I take off in the airplane," Conrad said.
You can't blame him. On camera, this World War II-era plane is a looker, sure. In person? The "Show Me" is a show stopper.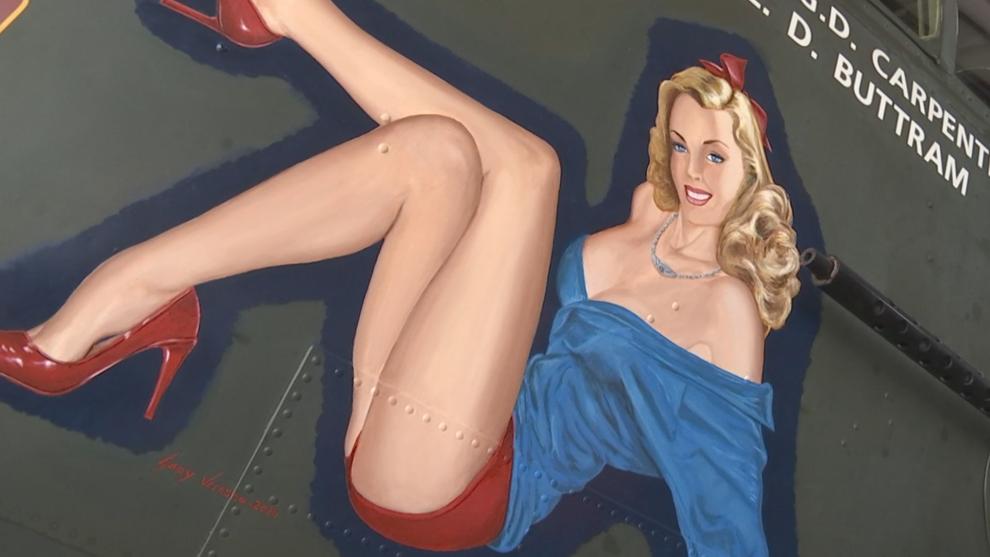 "Back in the war, the nose art was a big deal for the folks in the field," Conrad said, pointing to the lovely blonde painted on the plane's side. "Some of them, they painted their beautiful wives on there."
"It was made famous by the Doolittle Raid, and that was the one where they took off 16 of these off a carrier, and bombed mainland Japan," Conrad explained.
Jeff Thoke with Honor Flight Bluegrass said after the pandemic canceled their Honor Flights for veterans, they wanted to make sure they get the honor they deserve.
"What we thought we'd do is we'd take the plane to the veterans," Thoke explained.
There will be multiple stops across Kentucky, with the first in Paducah. Up to 15 WWII veterans will get a free flight in a plane built for war.
"So, this airplane held about 3,500 pounds of bombs of all denominations — 100s, 250s, 500s, 1000s," Conrad said as we stood under the B-25, inside the bomb section of the plane.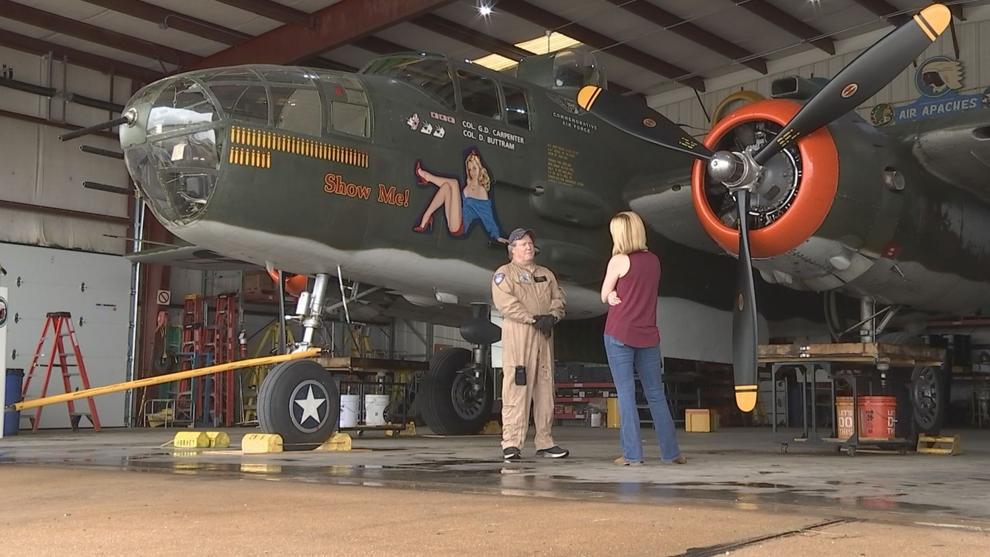 The "Show Me", built in Kansas City in 1944, has more than a few years under her belt, not unlike our veterans. It all still works though, and the "Show Me" flies today. We know that because they took us up for a flight. Before taking off, Conrad ran through a checklist and even cracked a few jokes.
"Hey, this is my second flight, but the first one went really good," he told Local 6 photographer Mason Watkins and I before takeoff.
You have to love sarcasm from a pilot, right?
We got to hear the full might of the B-25's engines.
"1700 horsepower, each side," Conrad said. "It's crazy."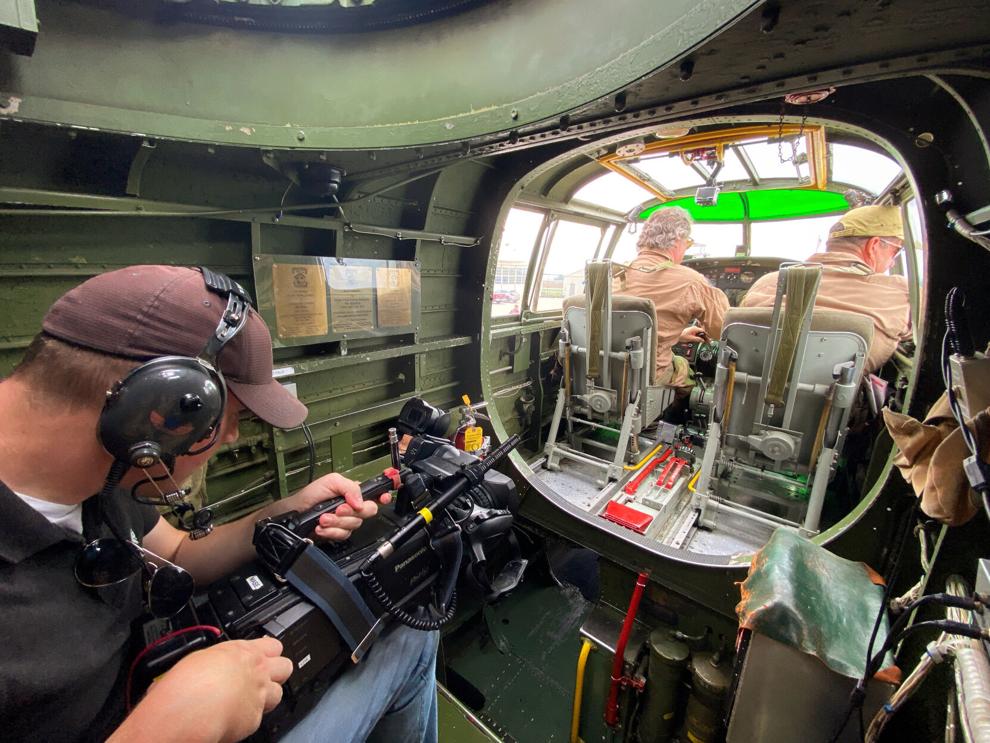 Before we knew it, the 75-year-old plane was in the air, giving us incredible views from the pilots' perspective, the nose gunner seat, and more. These are the views local WWII veterans will enjoy, of peaceful landscapes. It's much different than what the "Show Me" was built for.
"Later in the war it became a really, really successful low level strafer. You can see all the guns on the airplane. There's 13 of them," Conrad said.
"Do you get nervous at all going up?" I asked Conrad.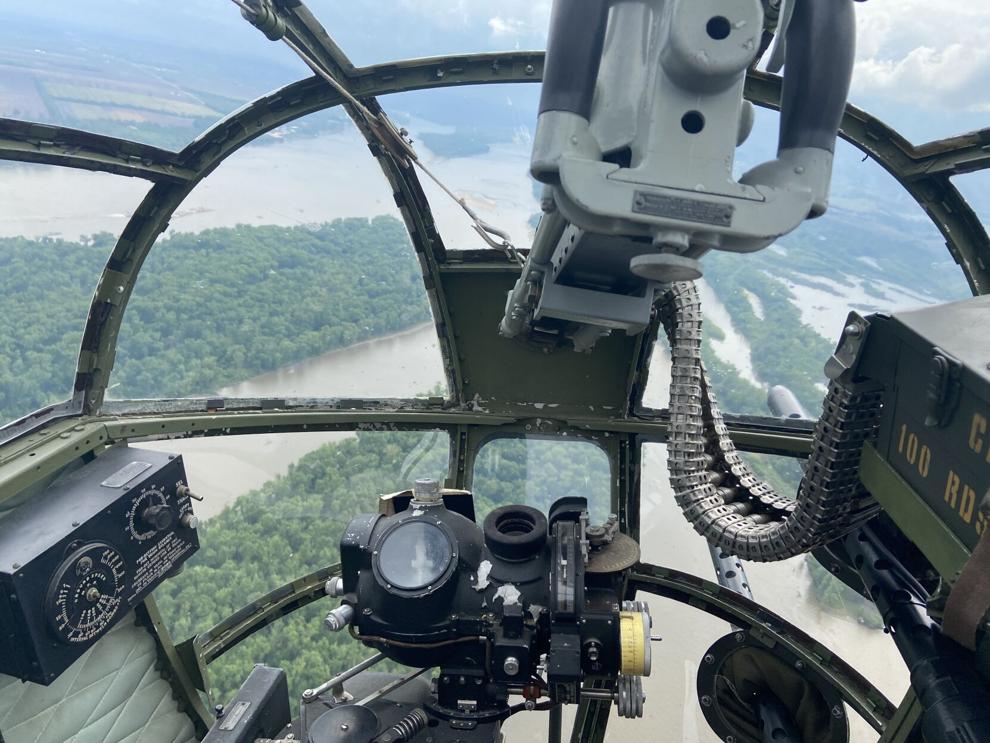 "No," he answered without hesitation. "I'm just so excited. It gets through the nerves. I just love doing it."
"My uncle was a B-17 pilot in the war," Conrad said, explaining the personal connection he has to flying and the war. "I fell in love with WWII early on with his influence."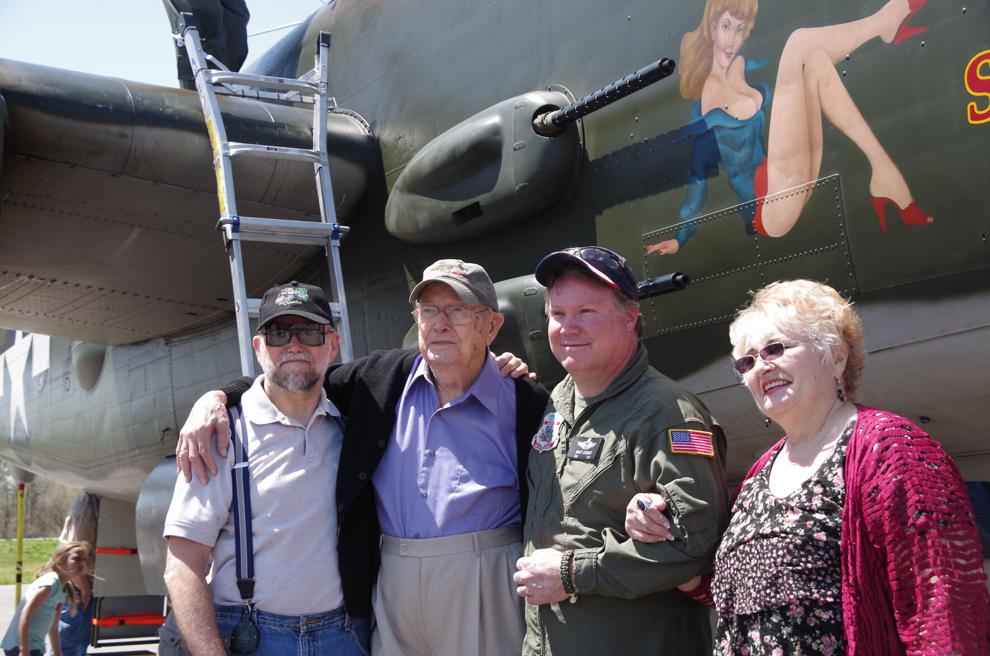 Thoke's dad, also a WWII veteran, inspired him, too.
"We all have stories," Thoke said. "I'm not a veteran, but we all are trying to do our part for veterans, because we owe everything to our veterans and our country."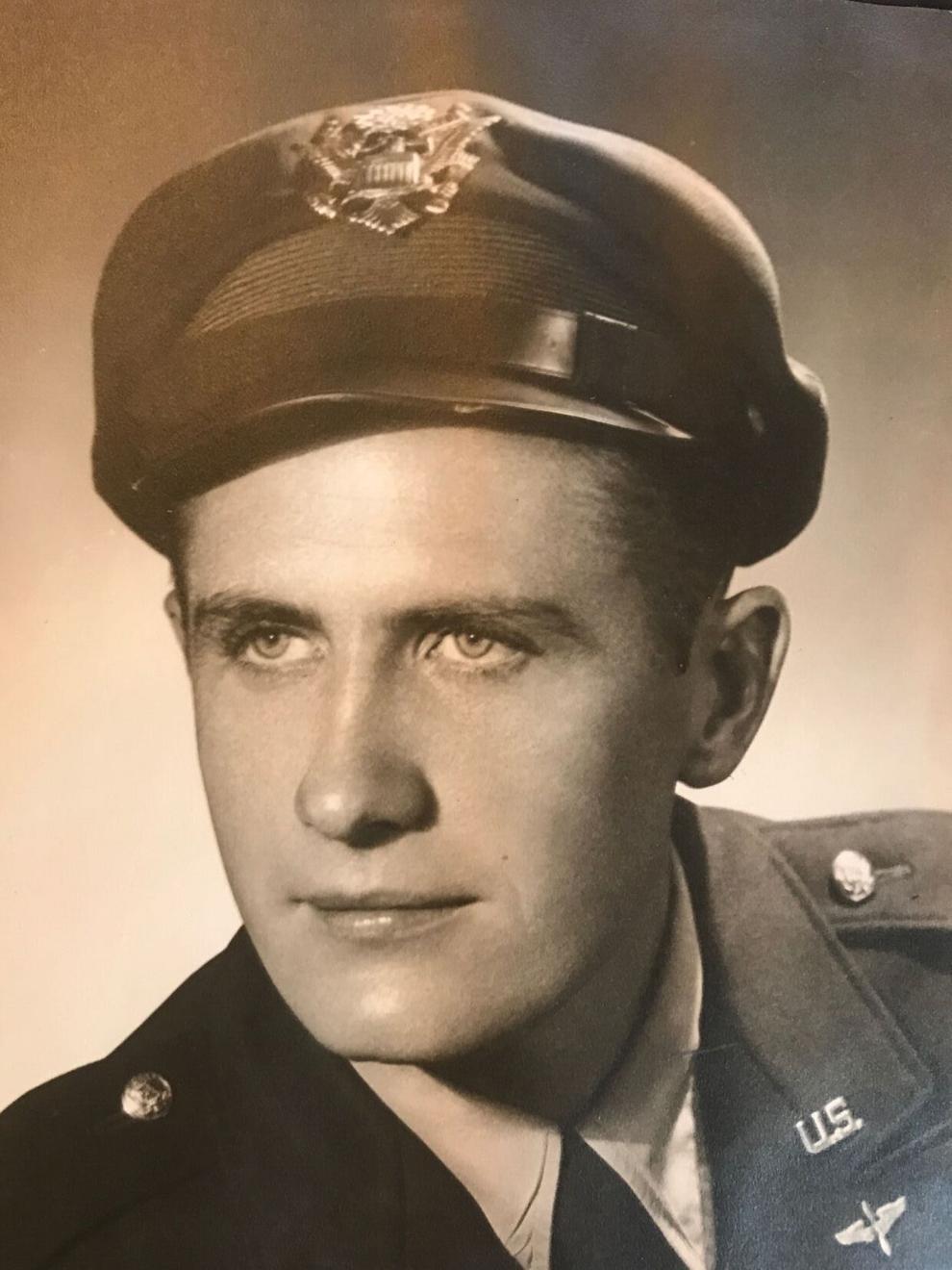 "They get up in this thing, and we've seen, there's tears, because it takes them back," Conrad said.
Back to a time they lived and fought through, for all of us.
"Just to be able to do this for them, those are the heroes that we're doing this for. They are the heroes," Conrad said. "It's amazing to just be in their presence, really."
"And they don't think of themselves that way," I said.
"They don't," he answered.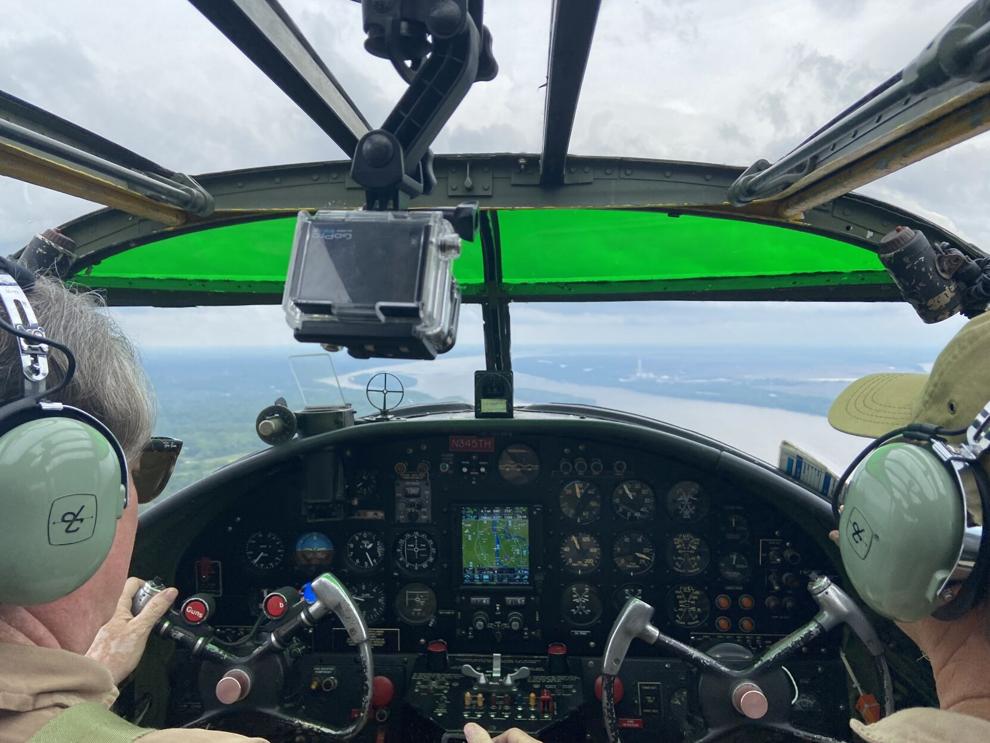 But that's just a way of American life for the Greatest Generation. If you ask them, they were just doing their jobs.
"It's important to us to keep these running and flying and telling the story," Conrad said.
The B-25: Proof of the great heights we've all reached with the service and sacrifice of our WWII veterans.
Details are still in the works, but here's the latest about the B-25 Barnstorming Tour Across Kentucky. The first stop is in Paducah on June 18. The B-25 arrives at Barkley Regional Airport's Midwest Aviation at noon. The public is invited to come check it out. The Honor Flight Bluegrass event will be open to the public from 1 p.m. to 7 p.m. 
We've had such a great response from our WWII veterans and their families that the pilots have agreed to now offer three free flights for local WWII veterans, instead of two. Those will take place later in the afternoon.
Four other cities are confirmed to be welcoming the "Show Me" in June: Somerset, Morehead, Leitchfield and Frankfort. For more information about Honor Flight Bluegrass, visit honorflightbluegrass.org. 
If you know a WWII veteran who deserves a free flight, contact me at jhorbelt@wpsdlocal6.com.