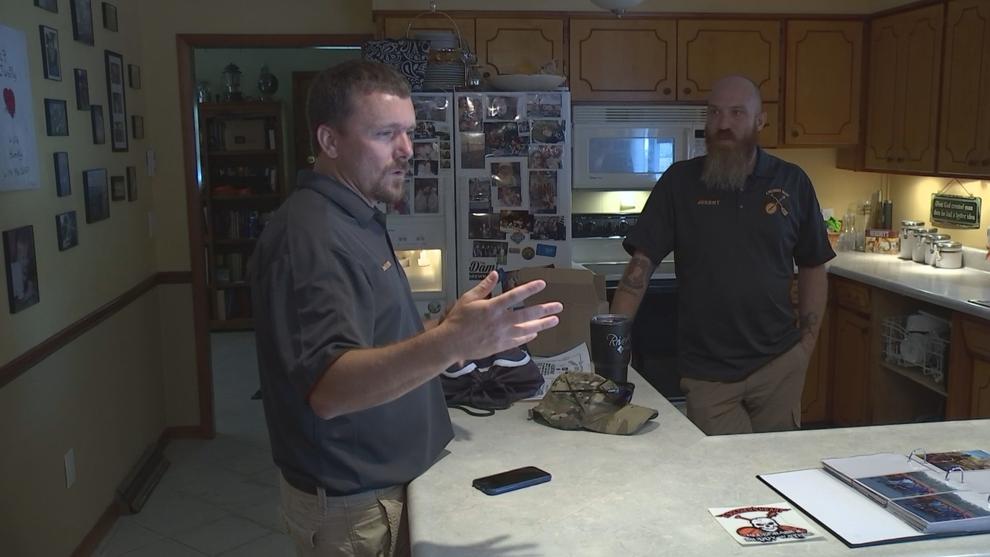 MARSHALL COUNTY, KY- Post-traumatic stress disorder impacts many of our combat veterans.
The U.S. Department of Veterans Affairs reports 30% of Vietnam veterans, 12% of Gulf War veterans, and 11% to 20% of Operation Iraqi Freedom and Operation Enduring Freedom live with PTSD.
The VA also found 22 veterans a day die due to suicide.
Our veterans are more than just statistics, however. They're people with friends, families, and hearts. That's where A Soldier's Heart comes in. Jeremy Wallace started the group. He knows from personal experience that the only way to beat this enemy is with compassion, connection, and Service and Sacrifice.
"There were many lives that changed in our country on that day," Jeremy Wallace said of September 11, 2001.
Wallace and Daniel Hopkins didn't know each other 18 years ago on 9/11, but both were in the military. Wallace was in the National Guard. Hopkins joined the Army.
"We knew, I mean, we was in the 101st, we knew that it would just be a matter of time that we would be going," Hopkins said of what he knew was the come after that day.
Daniel took part of the initial invasion of Iraq in 2003.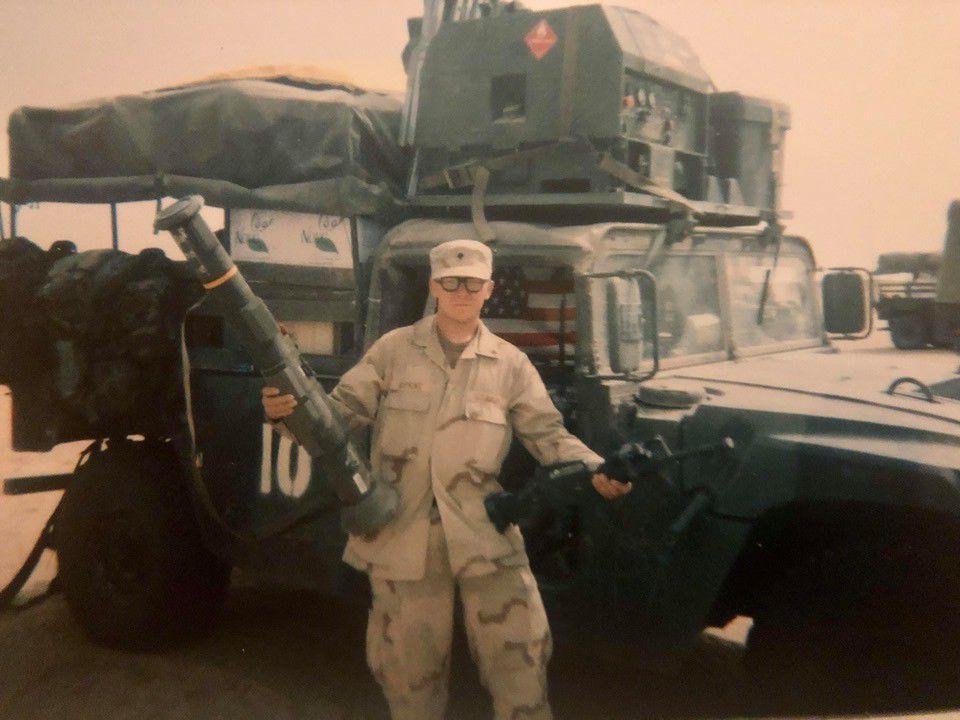 "I was walking through battalion one day after we got our desert uniforms, and I looked around, and I thought man, most of us are just out of high school. You know, we're a bunch of kids, and they're about to send us to Iraq," Hopkins said. "The 101st, we went up the west side of the Euphrates River there was some Marines that went up the right side. And uh, we were the first soldiers on the ground. We followed, I believe it was the first infantry division, the tanks, we followed them in. You know, they lead the way and we were right behind them."
There were many times Hopkins was scared. There was plenty to be scared about.
In 2006 it would be Wallace's turn.
"Dangerous?" Local 6's Jennifer Horbelt asked.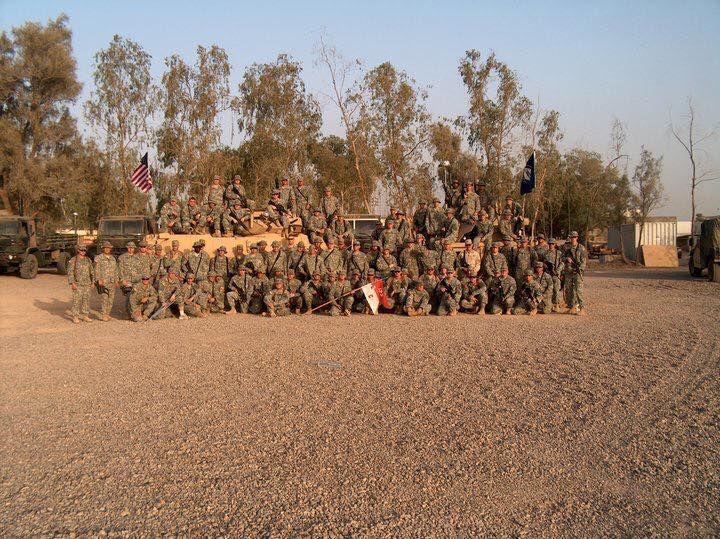 "Extremely," Wallace said. "Most of the time if you didn't hit an IED, you found an IED. If you didn't get in an IED attack or find an IED, you got in a small arms incident. It was what you would call the Wild West."
Both men made it home, back to their families, back to life as usual. Things were different, though. They'd face a new enemy that was just as dangerous: PTSD.
"In 2013, I considered suicide," Hopkins said.
Years of staying busy, active, and self-medicating to avoid feelings of anxiety caught up to Hopkins.
"I didn't see it coming. I thought I was fine," Hopkins said. "I had gone to college. I was working on a master's degree. Everything seemed healthy. And then, from nowhere, two nights in a row laying in bed, and it was the best idea that I could come up with."
Wallace also considered suicide. Three members of his company did more than consider it.
"When you see it happen, you say, you know, what more could I have done, to help them, you know?" Wallace said through tears. "I just wish I would have started it sooner."
"We actually wanted to be boots on the ground, helping brothers and sisters who are struggling out there that think they're alone," Wallace explained.
When it comes to PTSD, Jeremy knows there's strength in numbers. He started A Soldier's Heart to honor the friends he lost to suicide, and connect veterans in a dark place to those who understand because they've lived it, like Hopkins.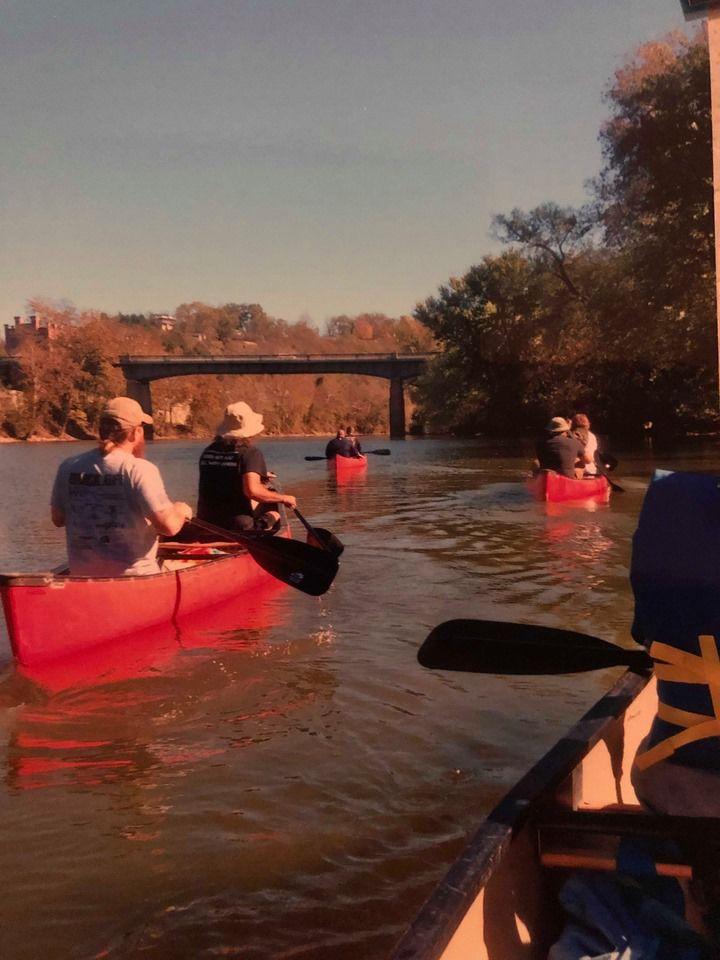 "We kayak, canoe, backpack, camp," Hopkins said. "In the evening's we'll sit around a campfire and just talk."
Hopkins met Wallace when he was in that dark place.
"I thought, man I want to be part of that. I want to help. If there's something I can do, you just let me know," Hopkins said of A Soldier's Heart. "We offer comradery. We offer some purpose."
Their fight today is a different one. The battlefield is no longer a desert in a foreign land. It's in the minds and hearts of veterans.
"A lot of guys don't think they did much, or don't really feel good about their service, or whatever it might be," Wallace explained. "We just try to honor them while we're there and let them know that you know, hey, you sacrificed so much for you neighbors, your community, your country."
This battle is the hardest yet, but it's a fight that's made them better men, husbands, fathers, and friends.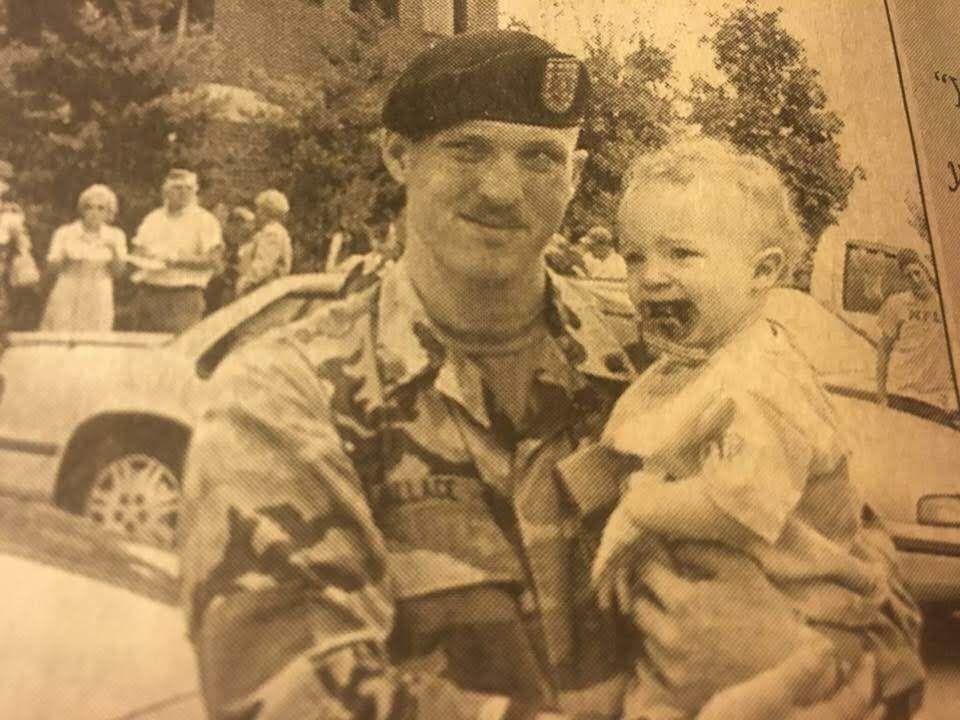 "You know, I think often veterans, combat vets, come home and they, maybe they're told they're broken, or different, and different we are. Different we are. But the way I see it is we're enlightened, and transformed, and experienced," Hopkins said.
Hopkins and Wallace say they now use that experience to help other veterans through Service and Sacrifice.
If you'd like to learn more about A Soldier's Heart, including how to donate, get involved, or attend one of their trips, click here.
There's a concert fundraiser coming up for the group called Pickin' On A Soldier's Heart. It's set for September 6th and 7th at Kenlake State Resort Park. Click here to learn more. The flyer below also has details: