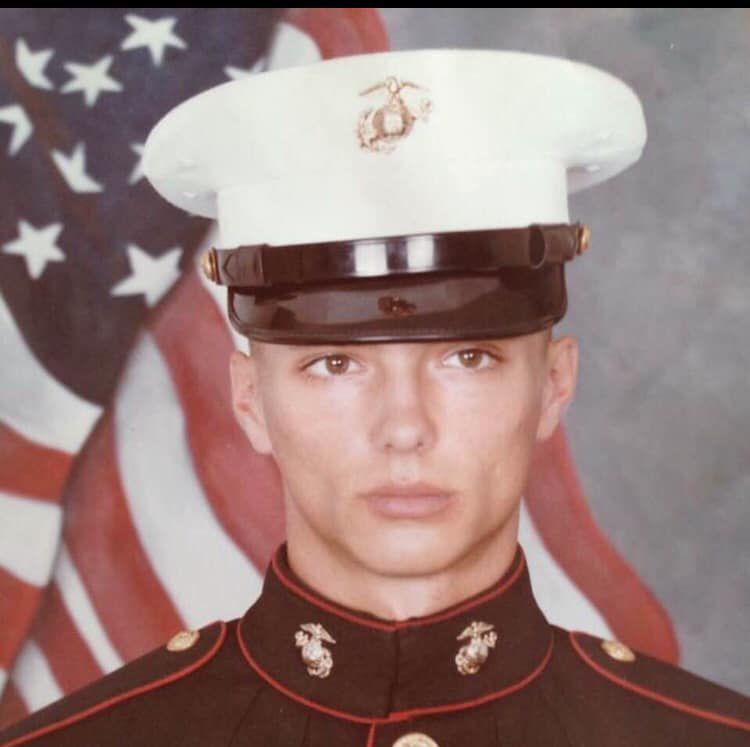 MCCRACKEN COUNTY, KY — Semper Fi: it's a phrase that means "always faithful" or "always loyal." It's the motto of the Marine Corps.
Lansden R. Good III, "Lannie" to his friends and family, knew that. He was a Marine, after all. Those were ideals, though, at the core of who he was. In 1989, Lannie was killed when his helicopter crashed during a night training mission in France. In all, five Marines died that day. He gave it all in the name of Service & Sacrifice, and his memory lives on today.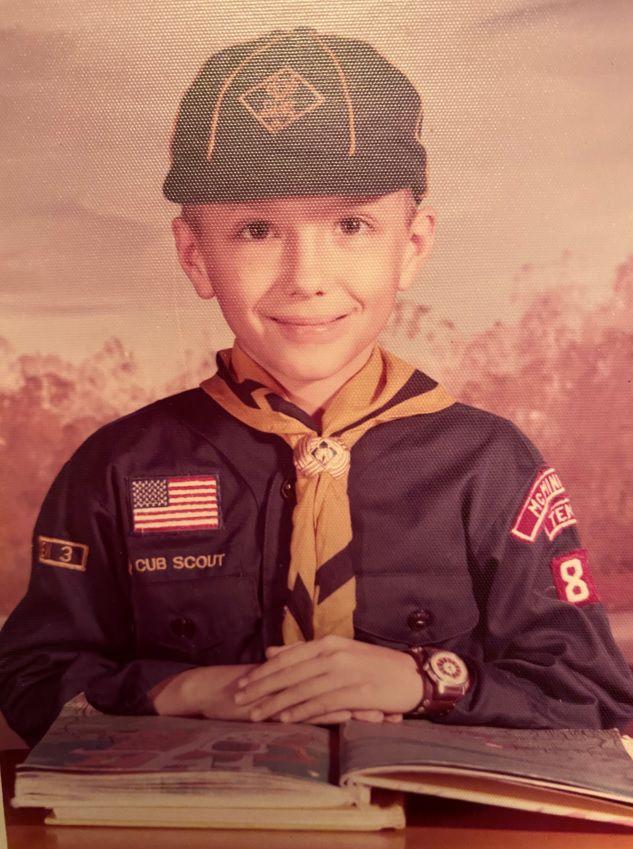 "You kinda' define your life to before that happened and after that happened," April Bynum explained of her brother's death.
In May of 1989, Paducah said goodbye to Cpl. Lansden R. Good III. To April, he was just "Lannie."
"I was 16 at the time, and my whole world kinda' stopped. You know, here's my big brother. My hero. Invincible. And so, in my mind, he's always 24," Bynum said.
Bynum's brother was a quiet person. Gentle. But people, she said, felt his presence.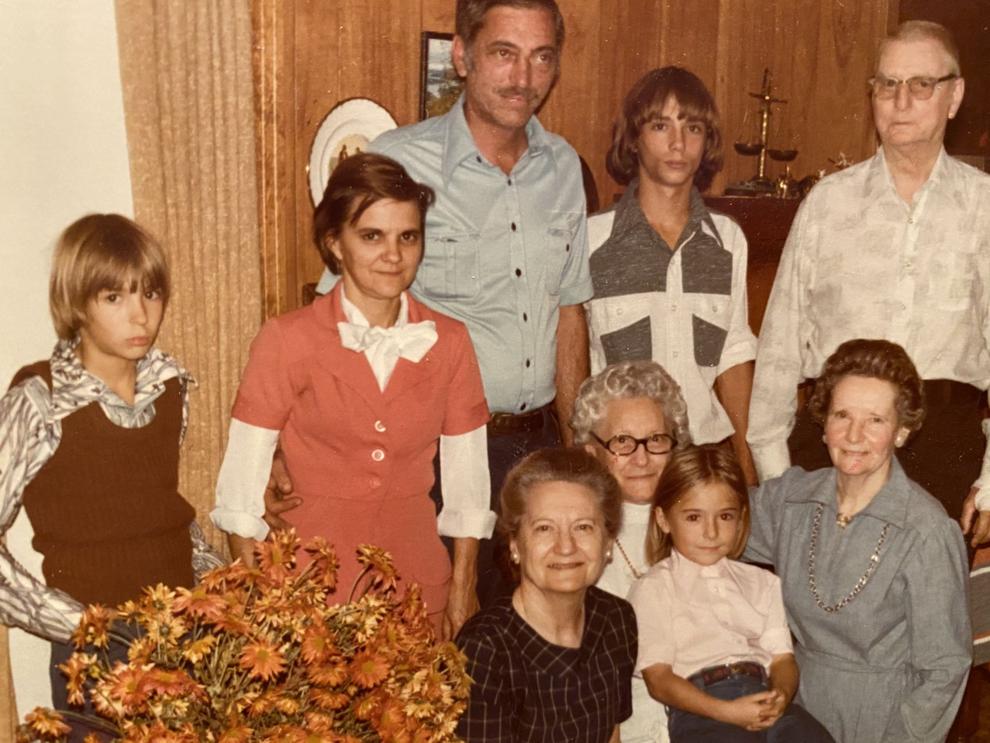 "You wanted to be his friend, that he would give you the shirt off his back without a question asked," Bynum said.
She remembers the day Lannie graduated from boot camp vividly.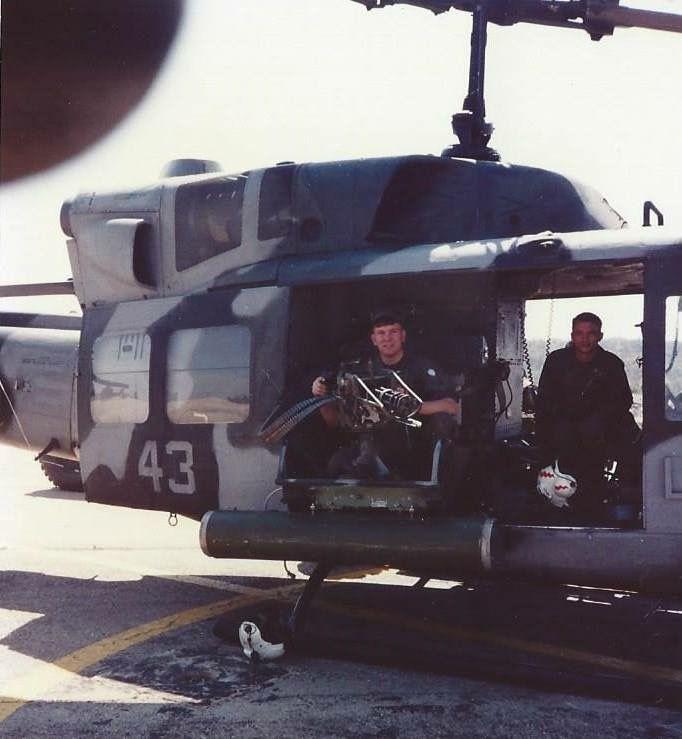 "I can remember looking at him then, and where he had been my hero my whole life, he was really 10-feet tall that day," she said. "I can remember being unbelievably proud that that's my big brother."
He dreamed of flying a helicopter. While he never became a pilot, he was a mechanic and crew chief. It was a big job — one that led him to May 3, 1989.
"They were in France, and they were flying a training mission. And it just so happened that the day they flew, it was a choice between Lannie and another guy — who was gonna' get to go that night. And Lannie had put in the hours, and so had rank and got to go," Bynum said.
There are no pictures of the crash. The Paducah Sun reported what made national news: five Marines killed. They never saw the power line they hit. A hometown boy, Lannie, was lost. When he finally came home to be laid to rest, a city showed up for him.
"It was down at Lindsey's (Funeral Home) downtown, and the crowd was so big that we did it outside," Bynum said, recalling Lannie's memorial service in Paducah. "I mean, we filled the parking lot of Lindsey's. People he went to high school with, people who just knew our family, and then people we didn't even know."
"That is the flag that draped his coffin," Bynum said, pointing to a flag in a case on her kitchen table. "You can't look at it and not, and not feel pride — and not feel loss. I mean, it's, you know, it's the last thing that was close to him."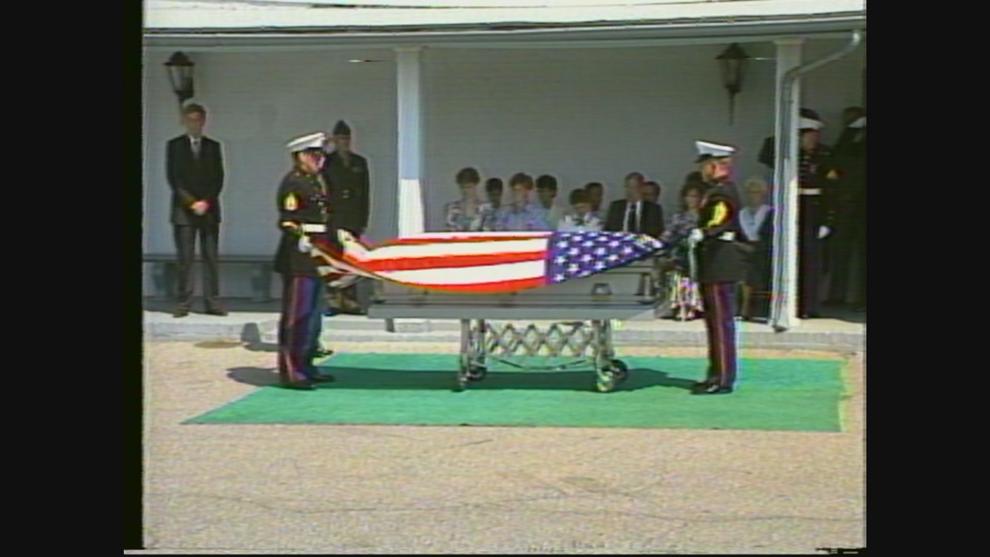 Lannie lives on. Bynum's son Nathan looks like him and has his laugh.
"Macy Kate has his green eyes," Bynum said of her daughter.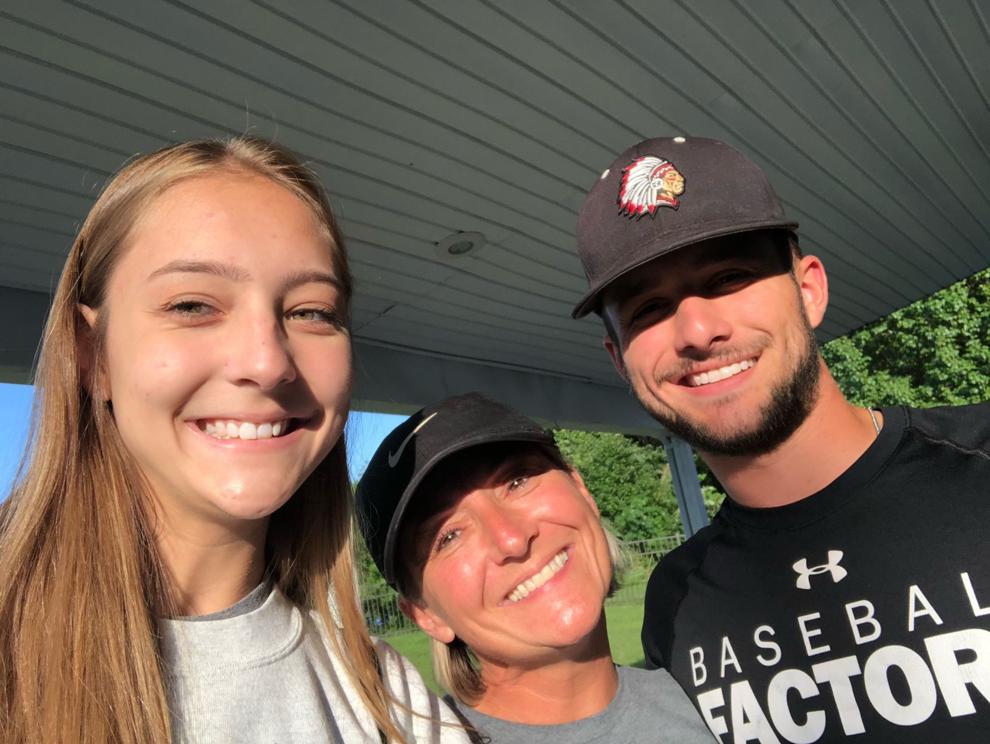 He's still flying, too, thanks to Mike King. King, also a Marine, is a member of the Marine Corps League Paducah.
"I was proud to be able to be part of this," King said.
He knows Bynum, because she was a teacher at Reidland Elementary School when his son was a student there. One year, he heard her share Lannie's story. King got an idea. He wrote to Lannie's old squadron, the HMLA-269 Gunrunners in North Carolina, and asked: Would they name a helicopter for Lannie? The answer came quickly, in a letter from Commanding Officer Lieutenant Colonel Thomas F. Short. It read, "We would be proud to honor Cpl. Good."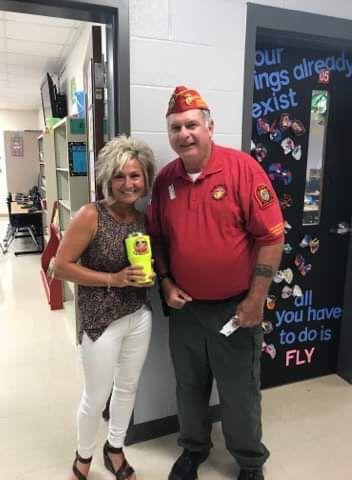 King said when he opened the letter he was "just shocked to get it to begin with."
In a sundown ceremony in November 2019, an AH-1W Super Cobra made its final flight before retirement. Also there, a UH-1Y Venom with Lannie's name on the door.
"You can see it right on the side," Bynum said, pointing to video from the ceremony. "And it will stay there. It's like, in his memory, for his sacrifice for our country."
He didn't know Lannie, but he's done so much for him. 
"It's kinda' hard to explain, but you just feel, you know," King trailed off.
"Like you need to?" I asked him. 
"Yeah," King replied.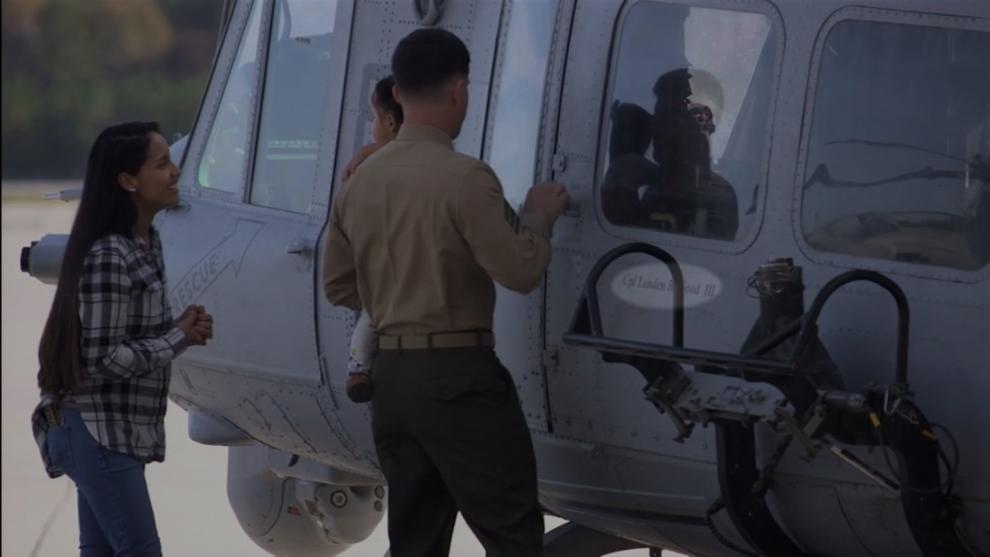 "Compelled?" I asked.
"I guess that's the word," King said with a smile.
"In a way, his name being on that helicopter, I mean, he's getting to fly," I said. 
"He is. Absolutely," Bynum said. "I hadn't thought about that. He is. And that's what he loved."
Just as he loved serving his country. He sacrificed everything for it.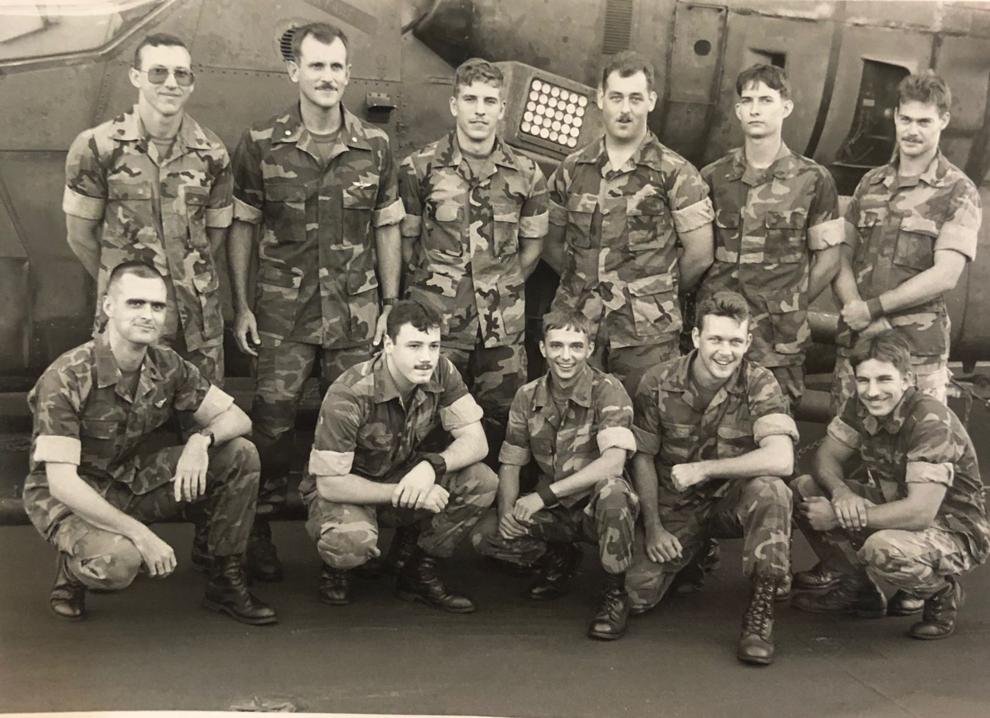 "Just to know that people remember my brother, that he really did matter, that his death mattered," Bynum explained of what all of this has meant to her. "That matters. He mattered."
To watch WPSD's original stories concerning Cpl. Lansden R. Good III's death, Bynum reading poems by Lannie and their mother about serving as a Marine, our interview with Lannie's friend and fellow Marine Jason Brock, and our interview with Lannie's brother Eric Good, watch the videos below.
Original WPSD stories: 
April Bynum reads poems by brother Cpl. Lansden R. Good III and their mother:
Marine Jason Brock remembers Lannie:
Eric Good remembers his brother: