MAYFIELD, KY — Over the past 20 years, more than 1,000 students have benefited from it. In 2019/2020, the amount given away will top $1 million.
The Mayfield-Graves County Rotary Community Scholarship Program is making a big difference for students at Mayfield and Graves County High Schools. That's thanks to generous donors across that community, but one man in particular has put his heart and soul into making it work from the very beginning. For John Anderson, it's just a continuation of a lifetime built on service and sacrifice.
A simple thank you letter is so much more to Alvaro Hernandez.
"Incredible. Everything this scholarship does and what it stands for, in one word, is incredible," Hernandez said, reading his letter out loud.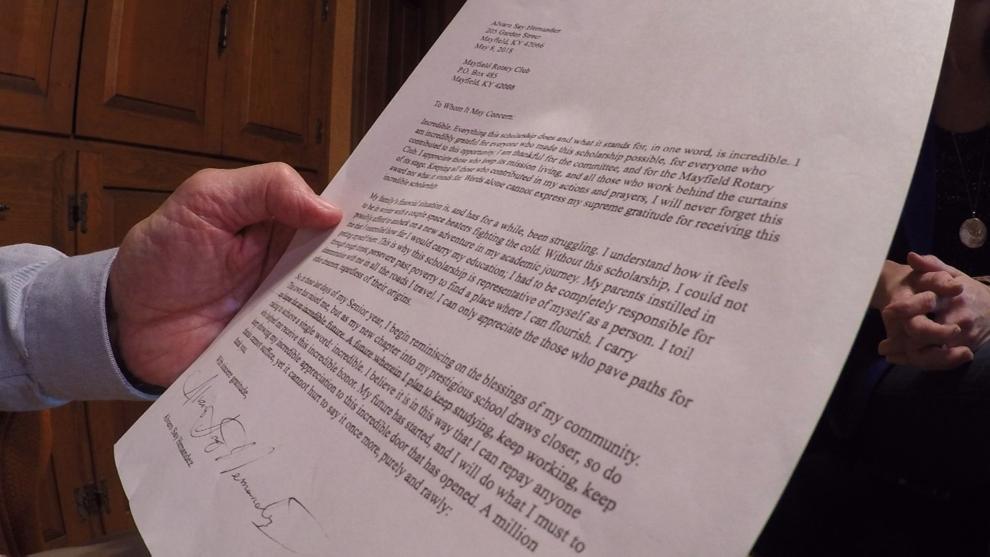 That letter is a way for him to show appreciation for an opportunity.
"It helped so much just to alleviate some financial stress and just be able to focus on schools," Hernandez said about the scholarship he received from Mayfield Rotary.
"My family's financial situation is, and has for a while, been struggling. I understand how it feels to be in winter with a couple space heaters fighting the cold," Hernandez said, continuing to read from his letter.
"Without this scholarship, I could not possibly afford to embark on a new adventure in my academic journey," Anderson said, also reading from that letter.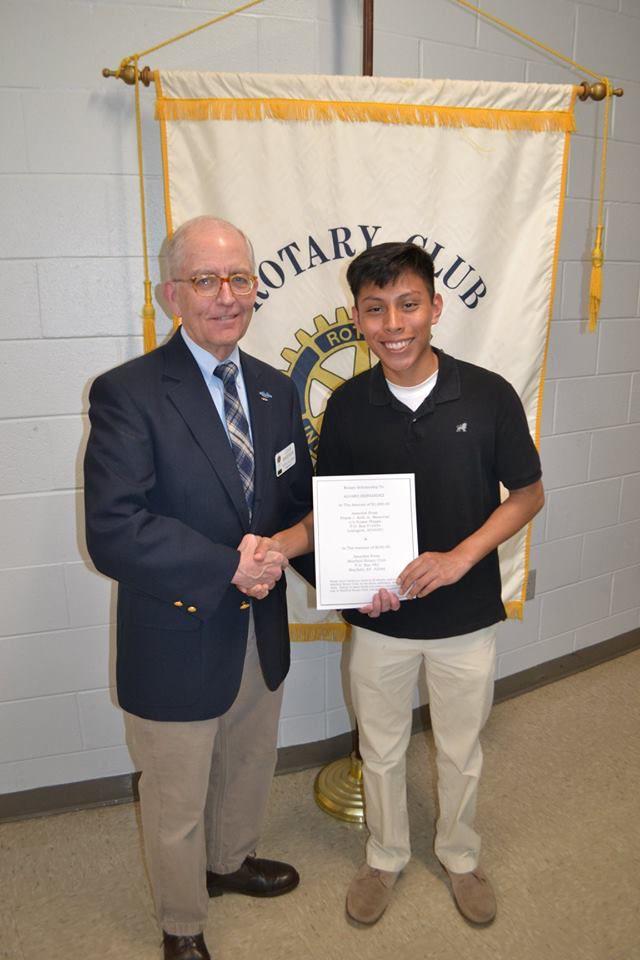 When he recalls the award ceremony where he presented Hernandez — Mayfield High School's valedictorian in 2018 — with the scholarship, Anderson said he remembers "just the sincerity in his eyes."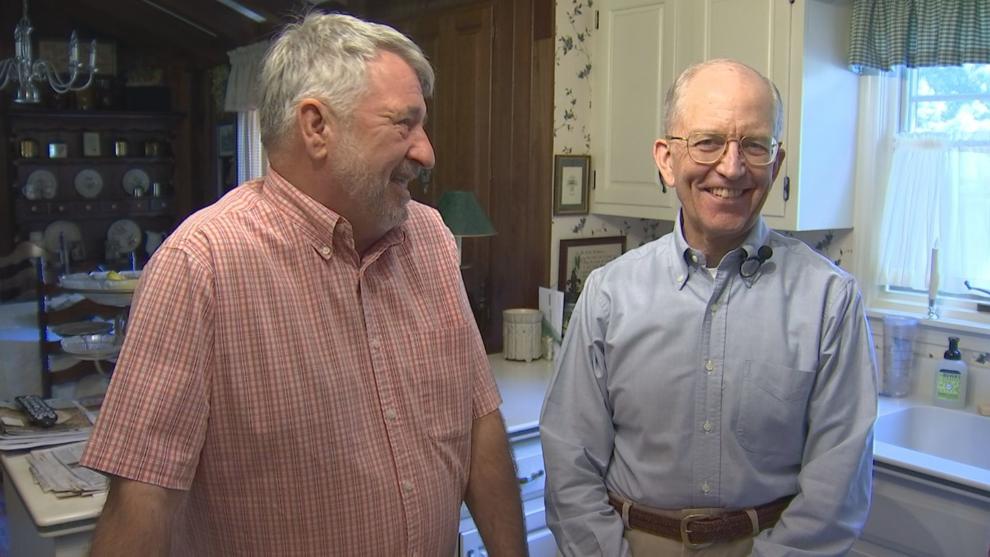 While he doesn't like to take the credit, he's deserving of it. So is his Mayfield Rotary partner, Fred Biggs.
"She said, 'Do you remember the first conversation?' I said, 'Yes I do,'" Biggs said, referring to the first conversation he had with Anderson about the scholarship. "I was walking out of the door, and you was out there, and you said, 'I'll work with you on this, and I'll show up like, 100% on it.' And you lied to me. You've been 120%."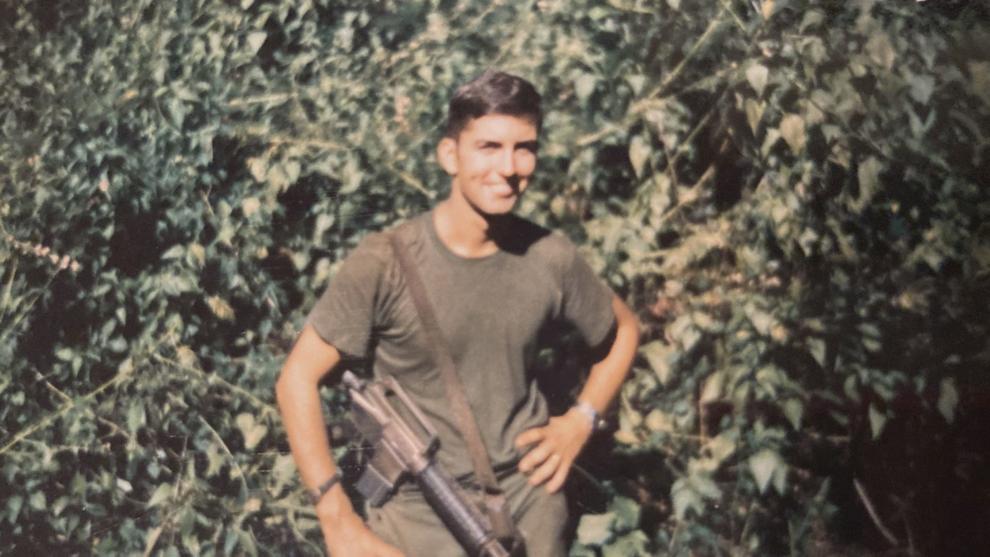 That's just who Anderson is. When he commits, he's all in. His military background has a bit to do with that. A graduate of West Point in 1968, he saw combat in Vietnam.
"This is me in my prime, with all my hair. In Cambodia, 1970," Anderson said, holding a picture. "We landed. It was uh, and I think you'll find this true of everybody that went, the door opened, and it was like the movie 'Patoon.' It was so hot that it just hit you in the face."
"I figured my life was gonna' be short," Anderson said with a smile.
It wasn't. He made it home to his wife Peggy. They have a daughter, Sarah. He climbed the ranks of the army to brigadier general before retiring. While the military has been a big part of their lives, so has something else.
"Education has been a large driver in my life — alarge driver in my wife's life," Anderson explained.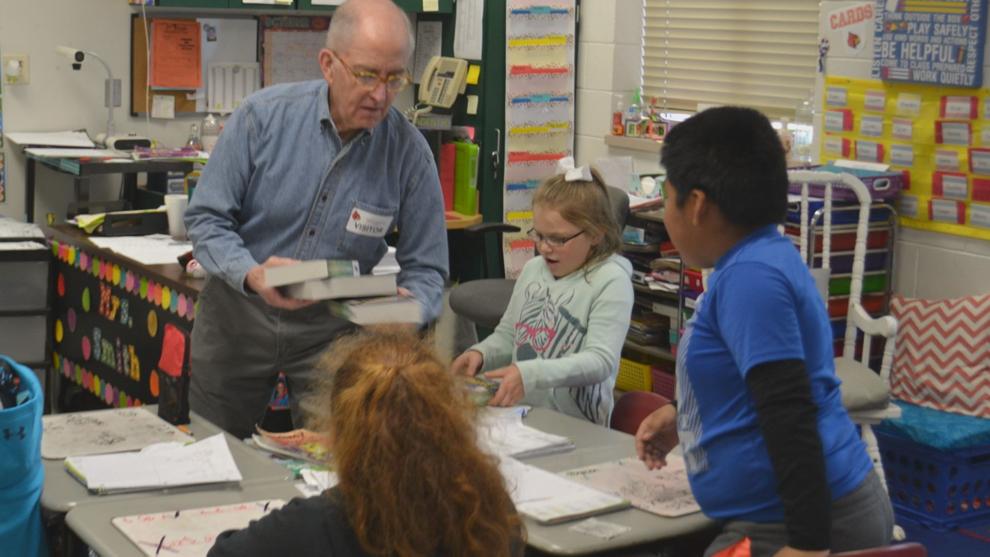 When Anderson and Biggs started working to put the Community Scholarship Program together in 2000, they knew they wanted it to be unequivocally fair.
"He designed a scoring system that is totally blind," Biggs said of Anderson. "Really, no idea of who is gonna' get it, who's gonna' get the scholarships, how much they're gonna' get until we see the scores and how much money we've got."
To be eligible for the scholarship, students must attend Mayfield or Graves County high schools. Their grades can earn them up to 47 points. Their ACT score earns them up to 47 points. Participation in the high school Rotary International Interact Club earns a student six points. That comes out to 100 points. The higher a student scores, the more money they get. Scholarships range from $500 to $1,500.
"It represents the Rotary Club. It represents Graves County, the people here," Biggs said.
"This town has raised me, but as my new chapter into my prestigious school draws closer, so do my hopes for an incredible future," Hernandez said, continuing to read his letter.
Hernandez is making the most of that scholarship money. He joined us for this story via video call for a reason.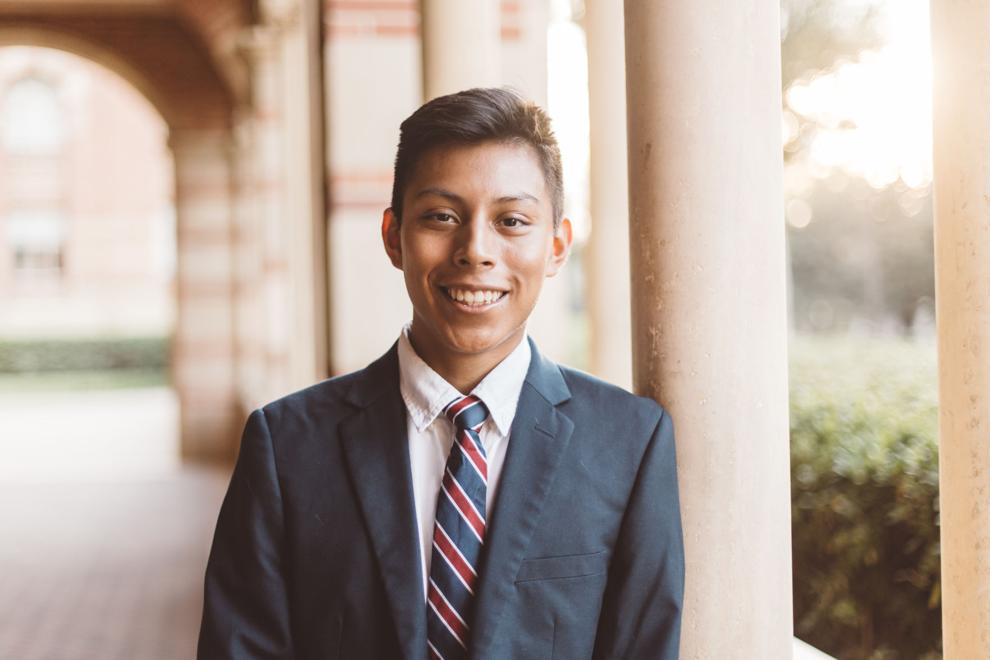 "Sophomore at UCLA. So, I'm studying political science and philosophy in hopes to be a lawyer and go to a law school," Hernandez explained.
"I don't want to get too emotional here, but it's nice to know that for some people you have made some difference. And that is better than I probably deserve," Biggs said.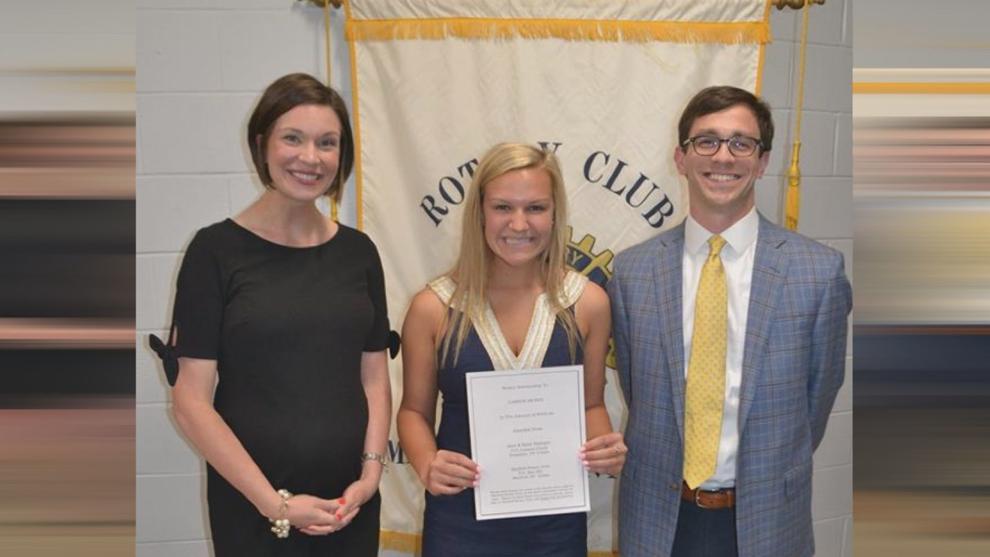 Biggs and Anderson say they money given to these students is an investment, and the payoff is pretty sweet when former recipients, like the Stampers, return every year to hand out scholarship money they donated.
I asked Anderson: "Did you anticipate that when you got into this that these people would be giving back to a scholarship program that has helped them?" 
"Initially, we didn't realize that would happen," Anderson answered.
"You know, that is, that's what it's about. Starting something that precipitates and spreads," Biggs said.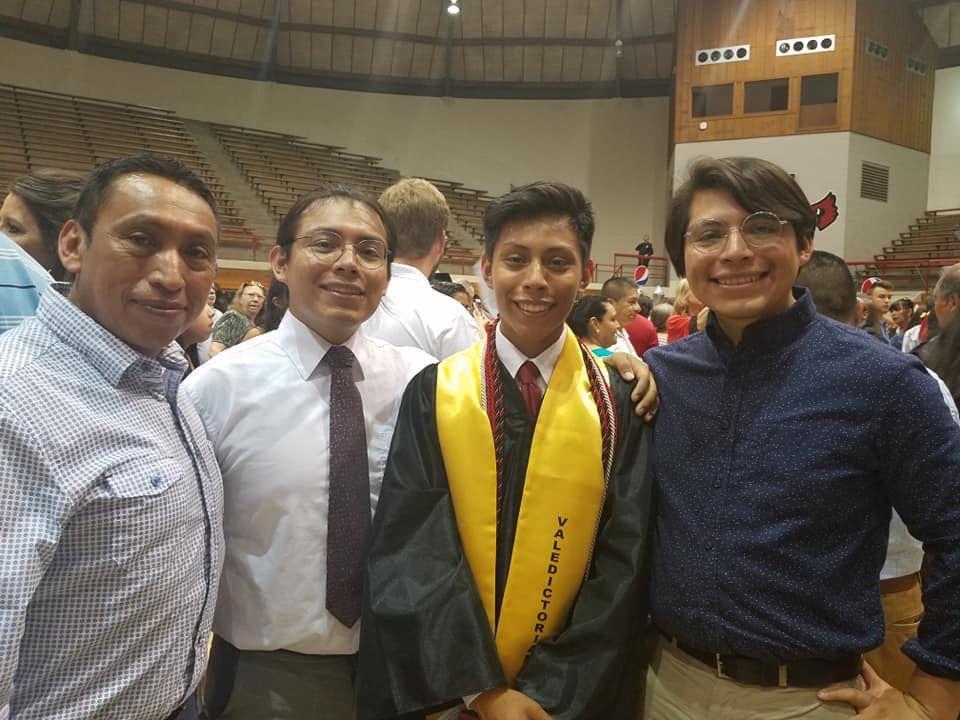 "The fact that they just believed in me also helped motivate me, myself, because when you have somebody rooting for you and giving you that chance, that also strengthens you," Hernandez said.
It's quite the legacy for the two of them to leave. 
"Not just us. Not just the two of us," Biggs said. "It's the community. It's a legacy for the community."
A legacy of Service and Sacrifice.
"My future has started, and I will do what I must to keep showing my incredible appreciation to this incredible door that has opened. A million thanks cannot suffice, yet it cannot hurt to say it once more, purely and rawly, thank you," Hernandez read, finishing his letter.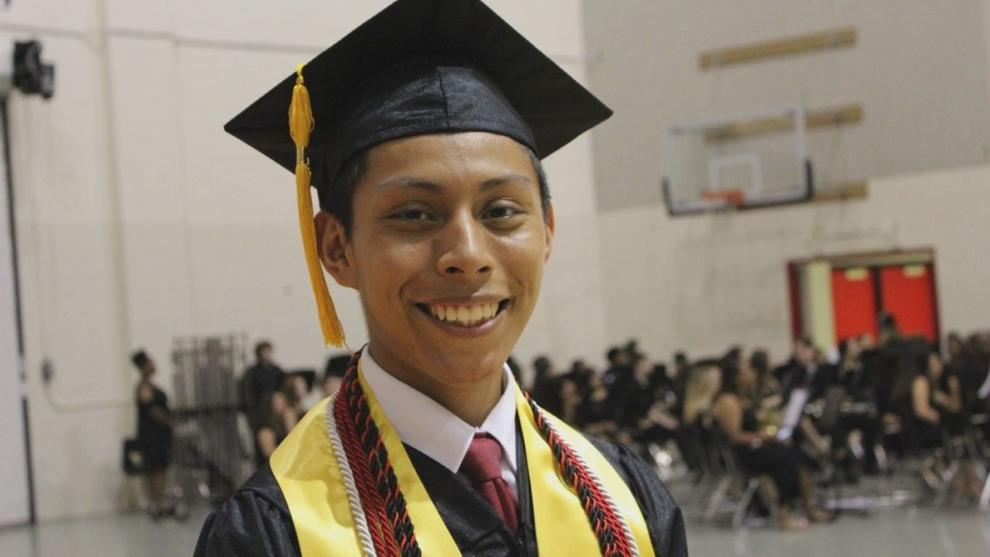 Read his full thank you letter below. The thank you letters are requirement to receive the scholarship.
Mayfield-Graves County Rotary also provides scholarship money to students who meet the requirements, but choose to go into the military. They can use that money for additional expenses not covered by the government.