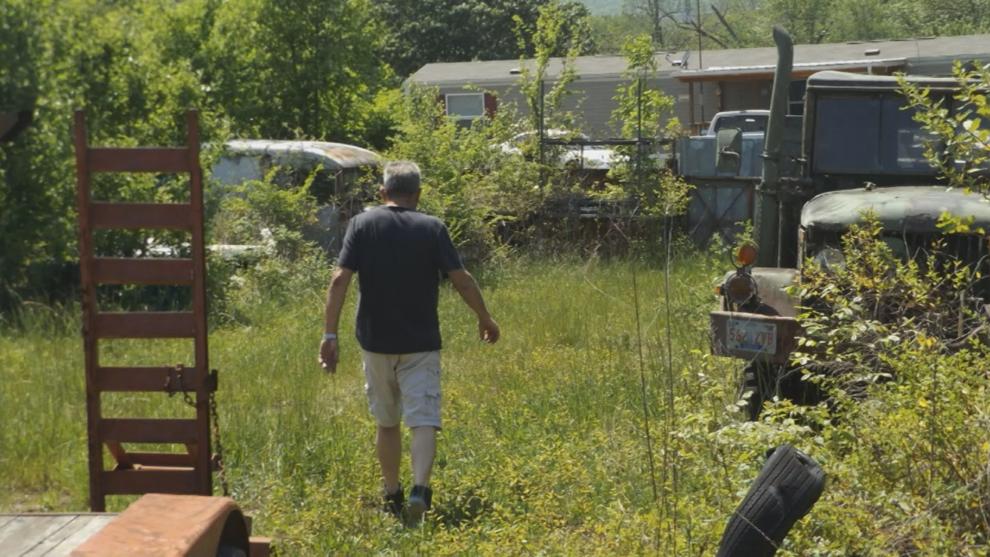 MURRAY, KY — They say one man's trash is another man's treasure. That was true for Jim Clemons. His first look at an old military ambulance was in an overgrown junk yard of sorts. It was rusty, in serious need of a paint job, and had trees and vines growing through it. But Jim saw its potential. He convinced the American Legion Post 73 to take it on as a project. It turned out to be well worth the risk, and a labor of Service and Sacrifice.
A door slam and a driver's prayer started us off on our ride.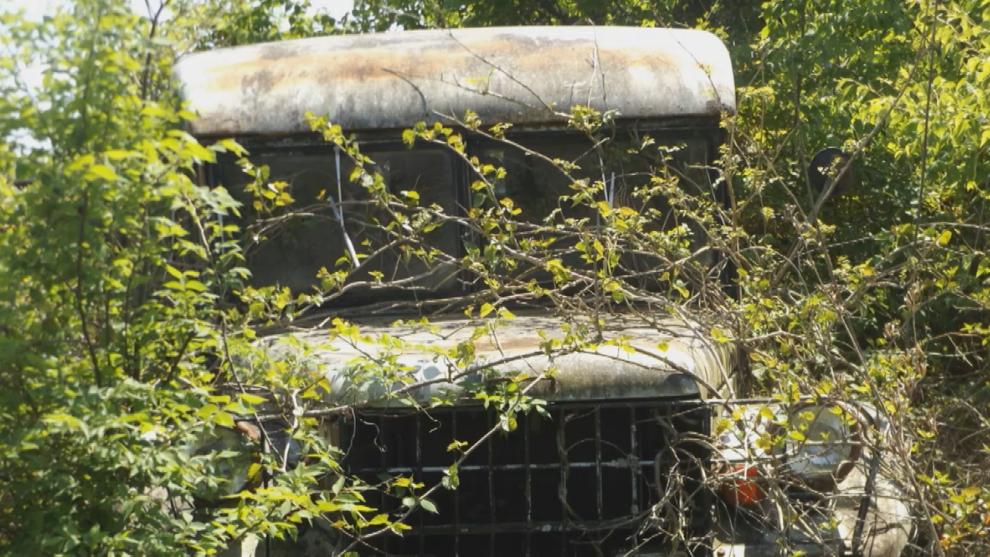 "Come on bud, don't let me down now," Clemons muttered as he struggled to get the 1965 AMC Military Ambulance Power Wagon started.
A few seconds later, the engine roared to life. Clemons leaned over to Local 6's Jennifer Horbelt and told her, with a smile, that he knew it wouldn't let him down.
A year ago, this ambulance was nowhere close to being ready to hit the road.
"What was its condition?" Horbelt asked Clemons.
"Terrible," he replied, with a slight laugh.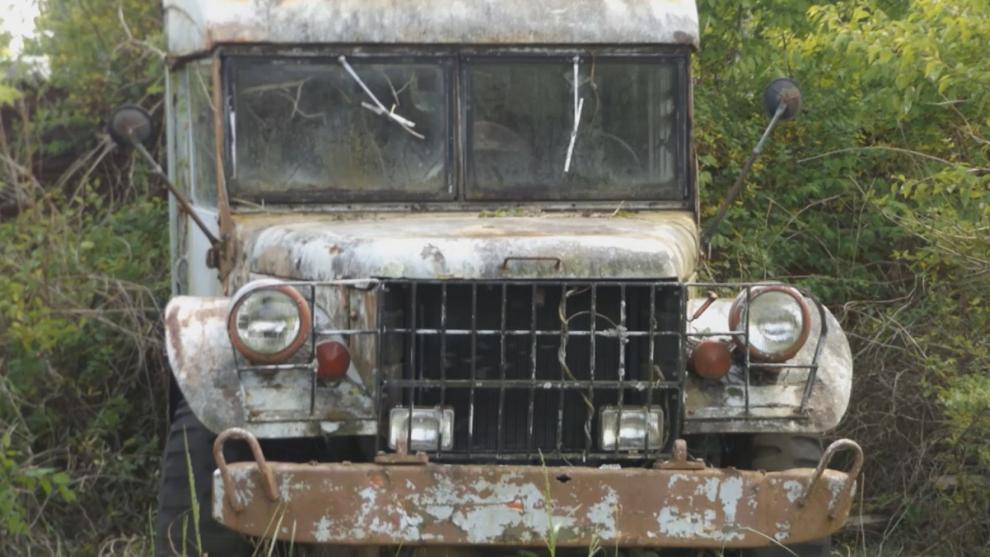 Clemons couldn't even see the whole ambulance initially. It was in the corner of a yard in Pikeville, Tennessee, covered in grass, brush, vines, and tree branches. Clemons had gone there to inquire about a different vehicle. He said no to that one, and asked about the ambulance. The guy selling it didn't know what he had.
"I asked him, I said, 'How much do you want for that?' And he says well, he asks me, he says, 'You mean that ice cream truck?'" Clemons said.
Clemons saw the potential through the rust. He called his friends back at American Legion Post 73 in Murray and convinced them to take a chance on it.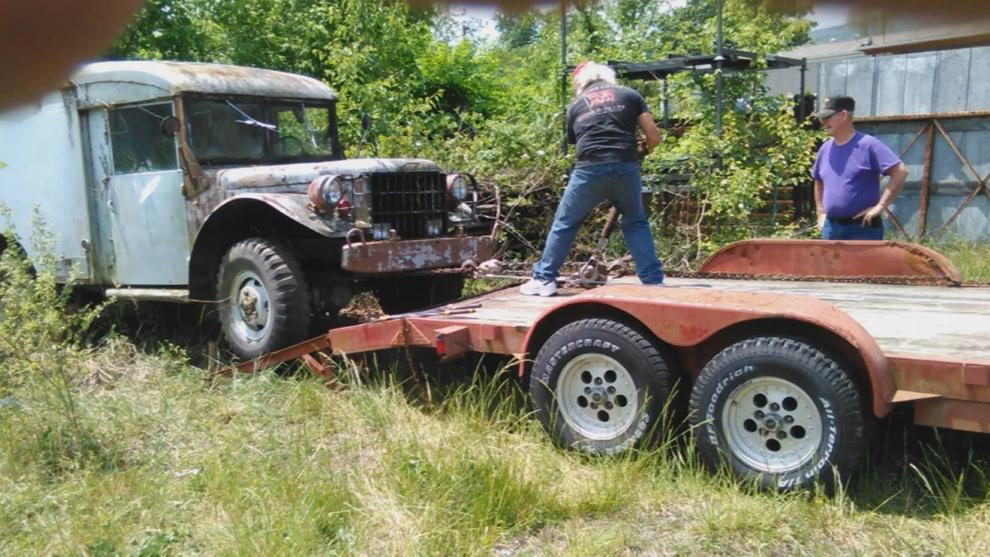 "A couple of weeks later, we went to get it, Ed and I and a few other folks," Clemons said.
"When you first saw it, what went through your head?" Horbelt asked Clemons' friend and fellow American Legion member Ed Ward.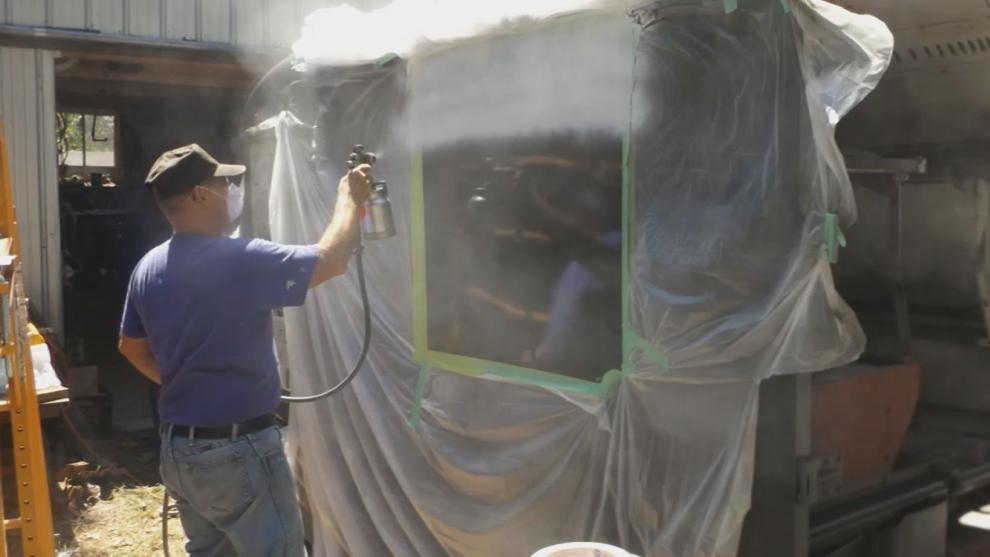 "Oh my God," he replied with a laugh. "And then, when we couldn't pull it. You know, my truck is four-wheel drive and the tires would slip. It didn't want to move."
A 3-ton chain hoist and four hours later, success. Clemons and Ward, both veterans, have spent the past year bringing the vehicle back to life. It's seen a lot in its time, at one point serving as a mountain rescue vehicle in Georgia.
"If a plane would go down, or if they had a car wreck, or if they had a skiing accident that they needed a vehicle to go through the rough terrain that you had to go through, that's the vehicle they chose," Clemons explained.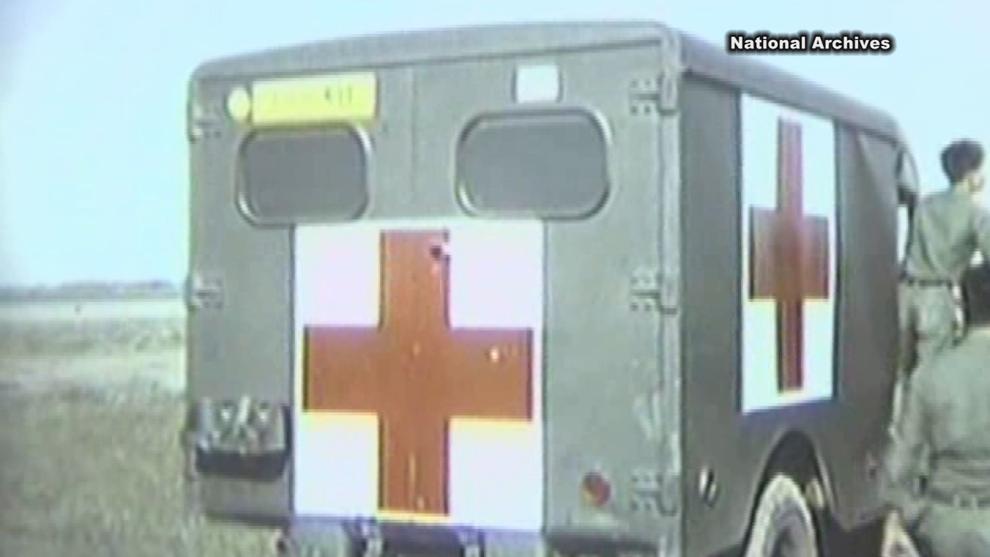 "It served in country, in Vietnam," Horbelt said.
"Yes, but we don't know how long," Clemons explained of a vehicle they're still learning a lot about.
Clemons went to Vietnam too.
"Do you remember your first, when you first got there our first look a Vietnam?" Horbelt asked him.
"I can still smell the smell," Clemons replied.
Clemons was 26-years-old at the time. He flew helicopters for two tours, the first as part of a medical team.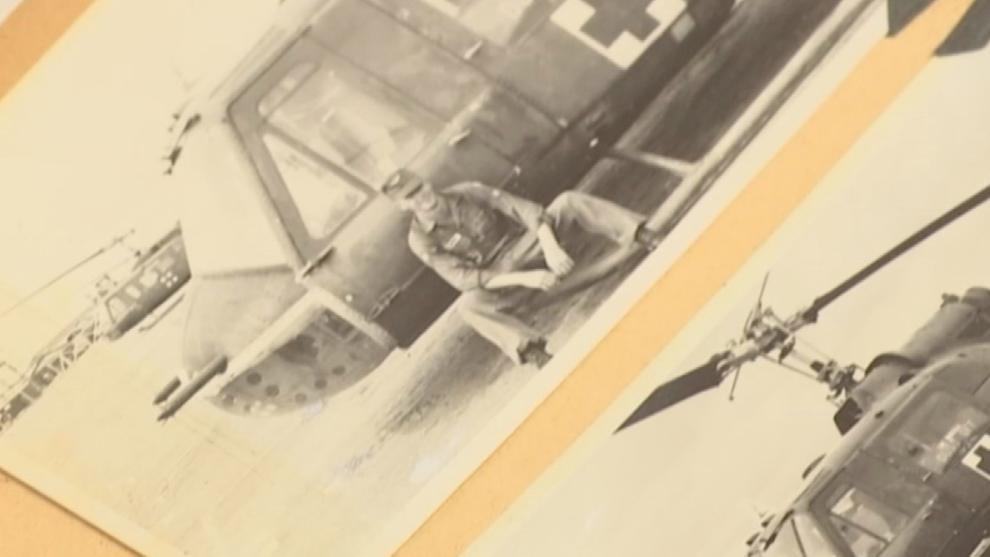 "I hauled pretty close to 1,000 patients," Clemons said.
The second tour, he flew combat.
"Through my time in the service I got shot up three times, or two times, and I got blown up once by a claymore," Clemons said. "I never did get a scratch. Didn't get a Purple Heart or nothin'. Thank God for small favors."
Some wounds aren't visible, though. Clemons bears those scars.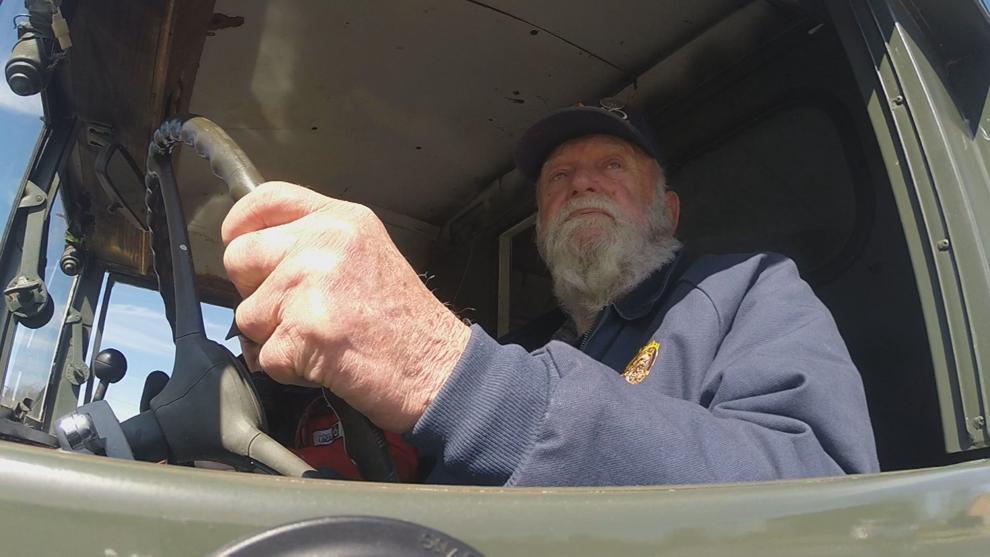 "Rockets were flying, and a rocket went through the building beside me. Didn't blow up. It just went right through the grass hut, went down about four or five more houses, or hooches or whatever you want to call them, and hit the ground and blowed up way down there," Clemons said. "Whenever that rocket went through the roof, all these kids come running out of this building."
"I almost shot the kids. I mean, it was just a heartbeat that I didn't do it. But, that really hit home when they called me a baby killer and I...it almost happened," he said.
Keeping his mind and hands busy helps him live with those difficult memories. The ambulance has certainly helped with that.
"All the brakes had to be replaced, all the brake lines, the fuel lines. The fuel tank had to be taken out and cleaned," Ward said of just some of the work they had to do on the ambulance.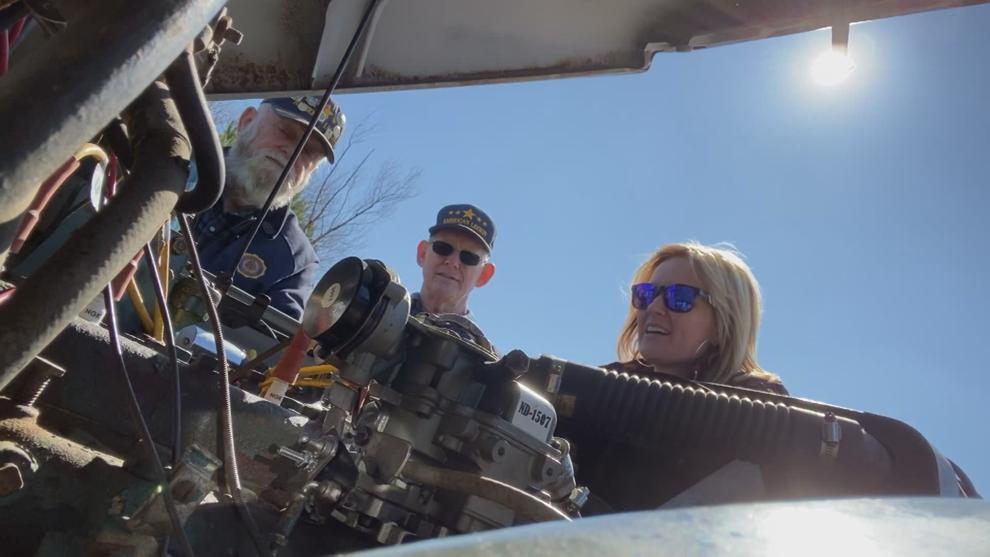 It's not unfamiliar territory for them. It's just been a long time: decades.
"This brings back memories from when I was in Germany. I drove a 3/4 ton vehicle over there, moving aircraft, just like he did," Ward said, referring to Clemons.
"When you first got a look at the engine, I mean, did you expect that it would run again?" Horbelt asked both men.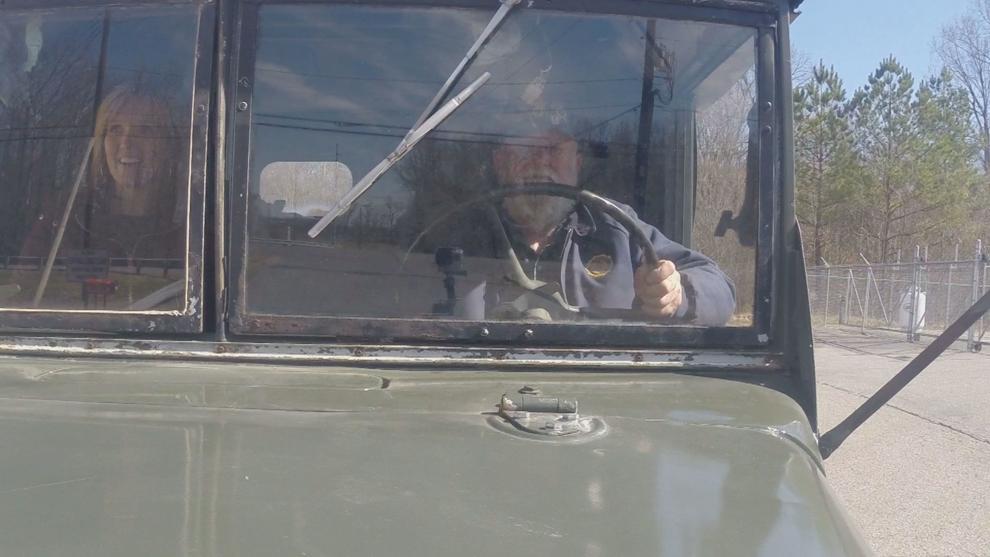 "No," they answered at the same time, without hesitation.
"We knew it would turn, but we didn't know if it was gonna' start at all," Clemons said.
But it did, and it works. Getting it there hasn't been easy, but it has been worth the effort.
"Working along with Jim, you know, made it real nice," Ward said. "Other people that appreciate the same things you do."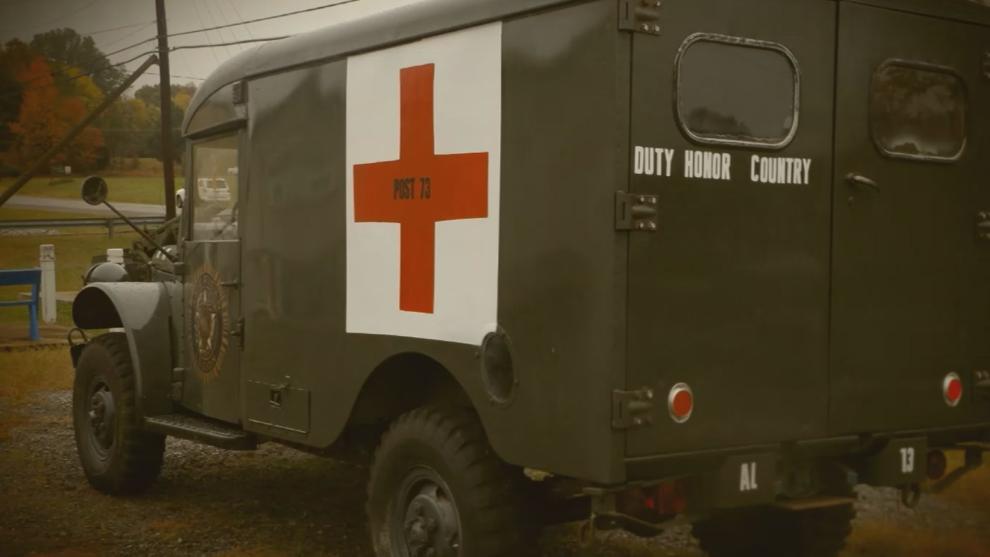 These two men are fully committed to what sometimes seems like an endless project. It's a vehicle used to serve, and service is at the core of who they are.
"And you'll find most veterans it is. I mean, even the ones that were drafted are the same way when they come back. Yeah. Different mindset," Ward said. "People see it, and they think about the veterans."
They hope people will think about veterans' long road of Service and Sacrifice, too.