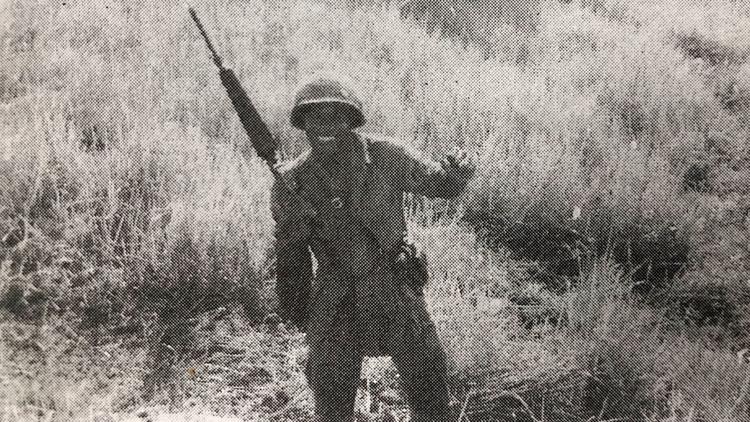 PADUCAH — Trauma changes the brain. Studies show that the impacts of physical and mental trauma are measurable. In more recent years, research is starting to examine the long-term effects of post traumatic stress disorder, or PTSD. Millions of veterans and their loved ones are personally invested in those results.
The Department of Veterans Affairs estimates 11-20% of Operation Iraqi Freedom and Operation Enduring Freedom veterans live with PTSD. For Gulf War veterans, it's 12%. For Vietnam veterans, 30% brought PTSD home with them when their tour of duty ended.
James "JJ" Jernigan is one of them. In 2018, he was proudly taking part in the arrival of The Wall That Heals. In early January 2020, JJ was one of several veterans who received a Quilt of Valor in Paducah. JJ's wife, Sandy, spoke with us on camera that day. Click here to watch that story. JJ couldn't, because for the past year dementia has been stealing his memories and, many times, his ability to communicate. It's a price he may now be paying for his Service and Sacrifice.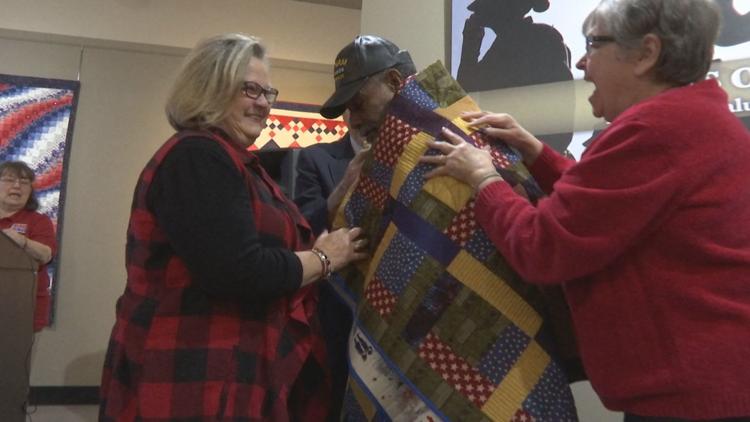 A house near Noble Park is home sweet home for JJ and Sandy Jernigan.
"We love our home. We just love it," Sandy said.
In the three years since they bought it, they've made it theirs.
"This is his room. This is his military room," Sandy said, showing the special room she set up for her husband's medals, certificates, and pictures from his time of service in Vietnam. "This is where he received his Silver Star in Vietnam."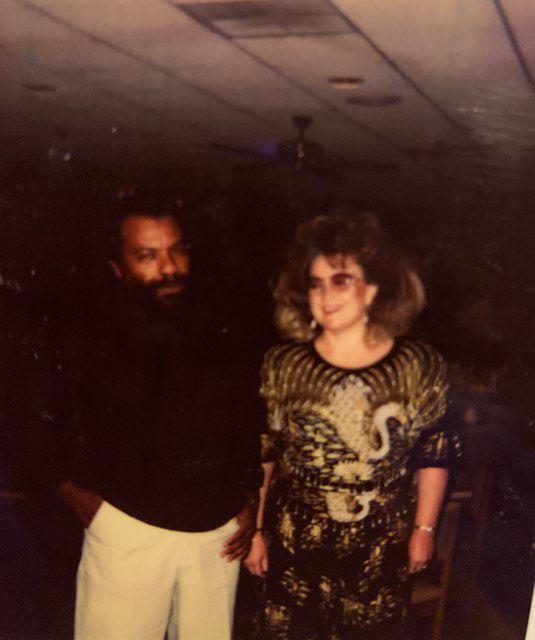 For the last 30 years, though, home has really just been wherever they were together.
"We've always been a team, so whatever we do, we do it together," Sandy said.
Including the battle for his mind.
"It just happened all of a sudden," Sandy explained. "His memory just went really down, low, fast."
Dementia is the new reality for the Jernigans, but to understand it, you have to go back to Vietnam. JJ was drafted in 1967. Soon, he was right in the middle of the action.
"He was on the front lines. And he went through a lot in Vietnam," Sandy said. "I know he used to have nightmares, and there'd be nights that he would be fighting and kicking me."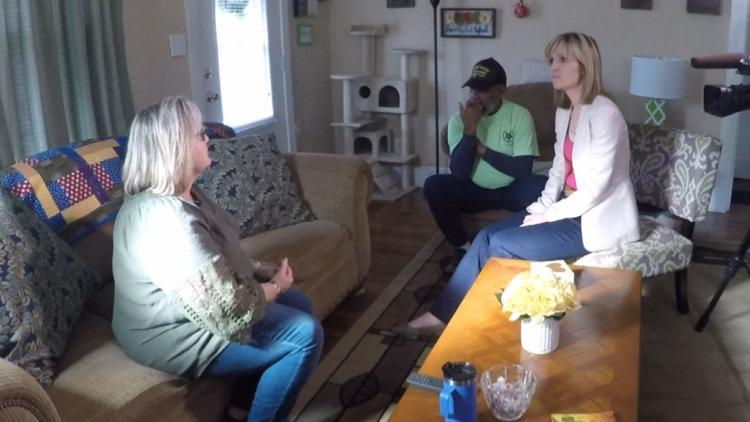 Eventually, JJ started to open up to Sandy.
"All I could do was just sit there and listen in awe," Sandy said. "I was like, you know, I was like, what? You know, to some of the things he had told me."
"Some way after when I first met her and got her figured out, that's a pretty good deal. She'll listen to me, pay attention to what I do," JJ said about Sandy. "It'll work out good when you for each other like that."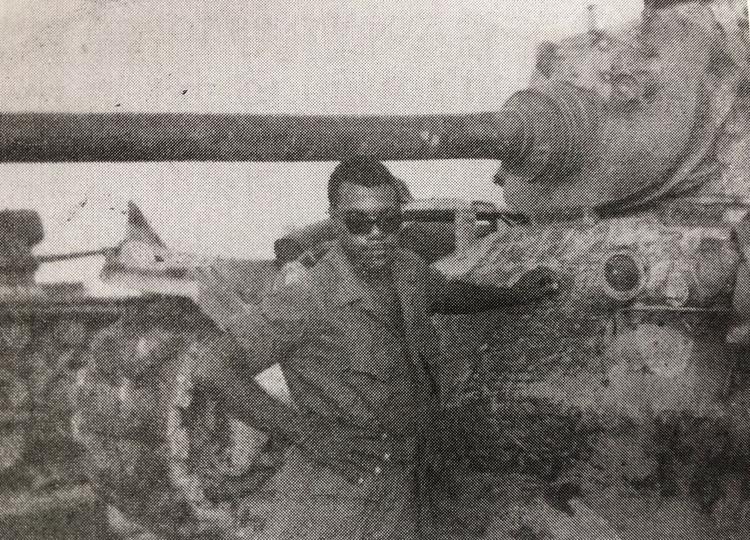 They are, still. But things have changed.
"He's always walked in the Veterans Day Parade, except for this past year. He did not walk in it. And that's the first one that he's missed," Sandy said.
"Was that tough for you guys, to miss that?" Local 6's Jennifer Horbelt asked.
"Yes. Yes," Sandy said, holding back tears. "But anyways, like I say, he didn't quite understand. But yes. It was hard."
Mikal Bailey is with Baptist Health Neurology.
"The early stages of dementia occur long before anybody recognizes it, and long before there are symptoms," Bailey said.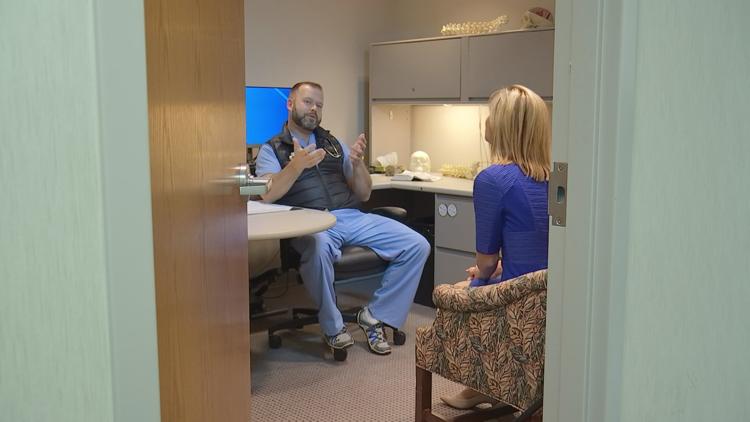 He said explaining what is happening to the brain when dementia takes hold is clear. Less so? Why. Science does know one thing for certain.
"Constant, chronic stress can affect cognition and the development of dementia," Bailey explained.
In patients like JJ, there's no way to definitively say PTSD is the cause, but researchers are starting to look for that link between mental health and the decline of brain function. In 2010, a National Center for Biotechnology Information study found veterans with PTSD were at a nearly two-fold higher risk of developing dementia. Click here to see the study. In 2018, another NCBI study went even further: "While causality cannot be determined, it is likely that PTSD and depressive disorders are related to an increased risk of dementia in military veterans." Click here to see the study.
"That chronic stress that's associated with that, not just the service in combat, but that constant reliving of events that's often times involved in PTSD, raises stress hormones, it increases inflammation," Bailey said. "So we know clearly there's a component of this that contributes to it — why all that occurs is multi-factorial."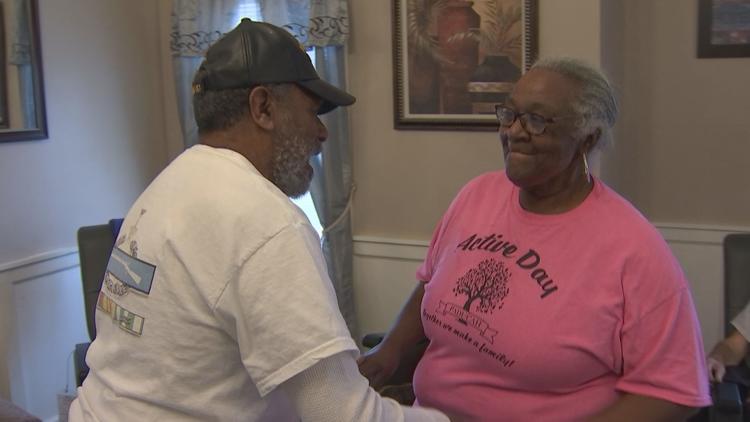 For families like the Jernigans seeking answers, the "why" doesn't change the fact that there's no cure for dementia. There are treatments, though, for patients like JJ.
"He does take medication. Two pills a day," Sandy said. "But, it just basically slows it down some. To some degree."
"You need social interaction. I mean, we're wired that way. And that stimulates the brain," Bailey said.
Without that medicine, Bailey said, the brain actually ages faster. That's why JJ visits Active Day in Paducah.
"So, we're gonna' do the music request hour," Jackie Ford, Activities Manager, told her clients.
Active Day is a place where adults with special needs can just cut loose. Jackie knows what music JJ likes: soul. He did a lot of dancing when the WPSD crew visited.
"Whoo! You guys done wore me out!" JJ said with a laugh.
"You wore me out!" Ford responded. "Look, I'm sweating!"
"We love him to death. He's funny," Jackie said. "He's always laughing, always smiling. And as you can tell, he loves music."
JJ's only been going to Active Day a few months, but it's made a difference.
"I think it's helped him a lot, because he's built relationships here already. He looks forward to coming here. It's his routine," Ford said.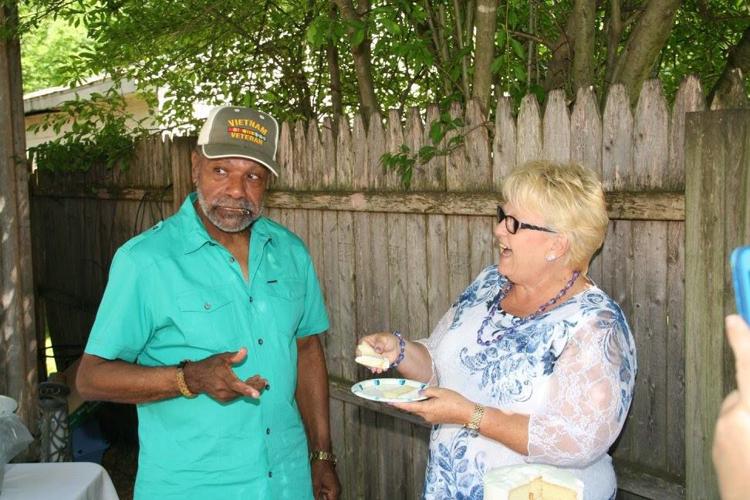 "And I get him out every day. We go somewhere to eat lunch, eat dinner, just go for a ride. Every day. We don't sit in the house and mope," Sandy said.
"Make it through it, and keep on going," JJ said.
"That's what you gotta' do," Horbelt responded.
It's the kind of determination that helped JJ survive Vietnam.
"He was a hero," Sandy said. "He's my hero."
It's also a mindset these two are carrying into their next battle.
"We're both fighters. We don't give up," Sandy said. "We're a team. So that's what we will always be."
If you're interested in purchasing JJ's book, "Just A Sharecropper's Son", click here.