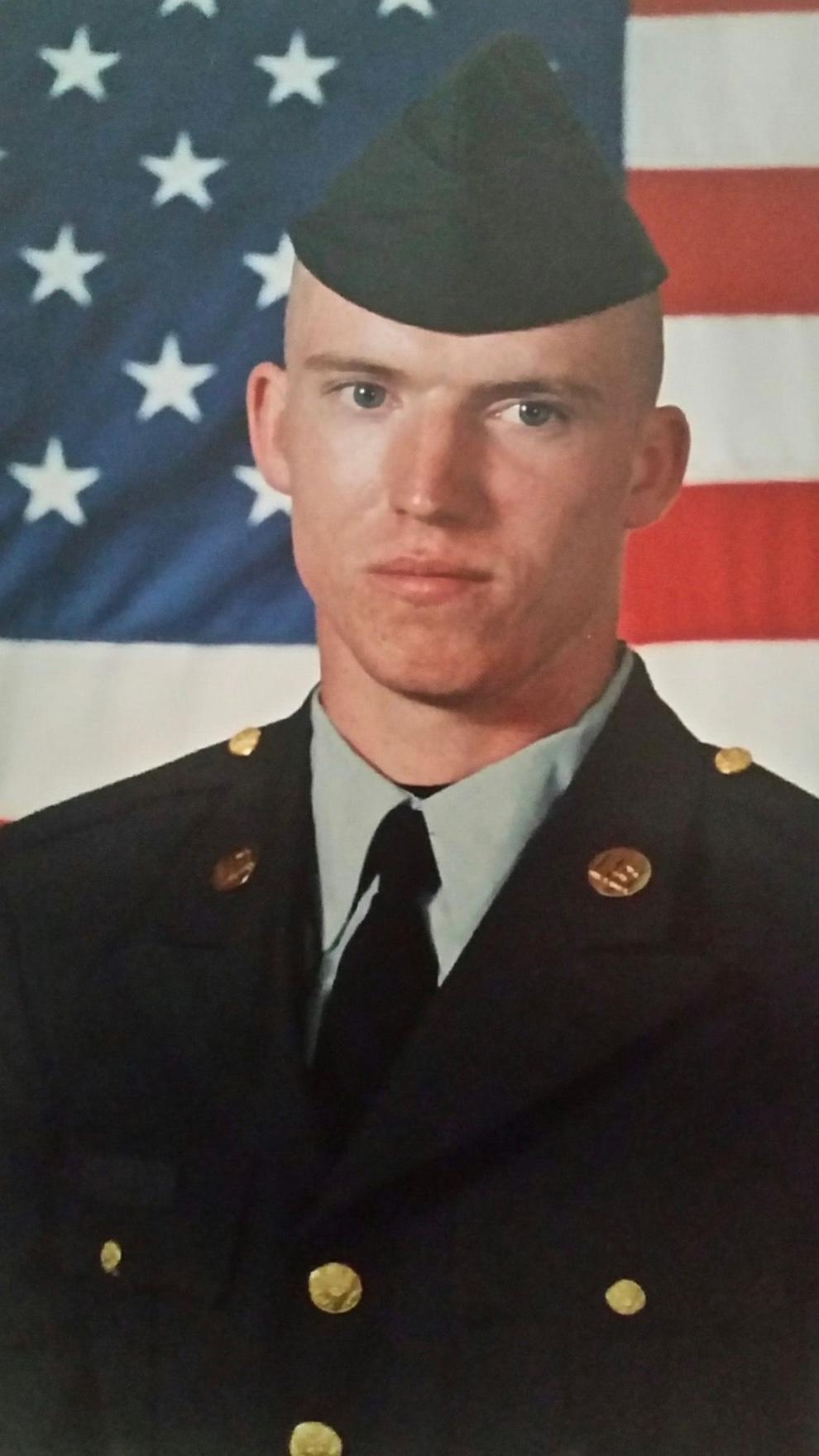 EDDYVILLE, KY — The number of veterans living with a service-connected disability is around 3.8 million across the country. For many of those men and women, their life plan of military service is no more. So what comes next? That was what Chase Matthews faced.
"I decided that I wanted to still enlist and help out my country wherever I could," Chase explained.
That's despite watching the events of Sept. 11, 2001, unfold 18 years ago from a high school classroom. He joined the Army a few weeks later, and would eventually be sent to Iraq. That's where Chase was wounded by an IED. His injuries were severe. He's overcome so much with his own strength and with the help of his family. Now, they'll all face a new challenge, but not without Service and Sacrifice.
When Sarah and Owen get home from school, they check in with mom and dad. It's routine, and it's good. Jennifer and Chase Matthews built this life for their family in Eddyville.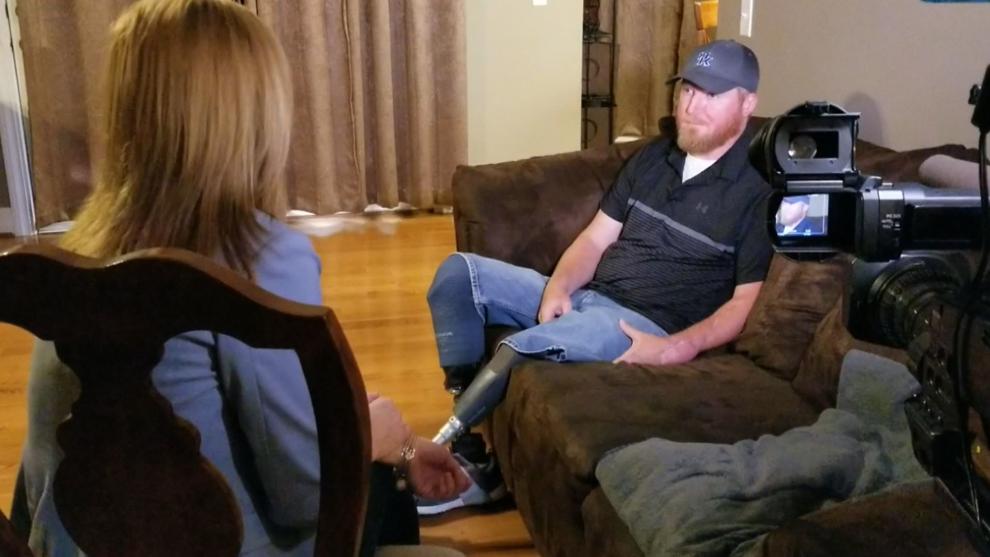 "I've done a lot of work to get where I am now," Chase said.
It's all a long way from Iraq. In March of 2007, Chase was serving his country in Operation Iraqi Freedom. Half a world away, the danger was very real.
"Actually, that night on the way up our front truck hit an IED," Chase said. "And they kinda' got spooked, and we switched from the rear truck to the front truck."
That would prove to be a mistake that no one could have seen coming. His truck hit an IED.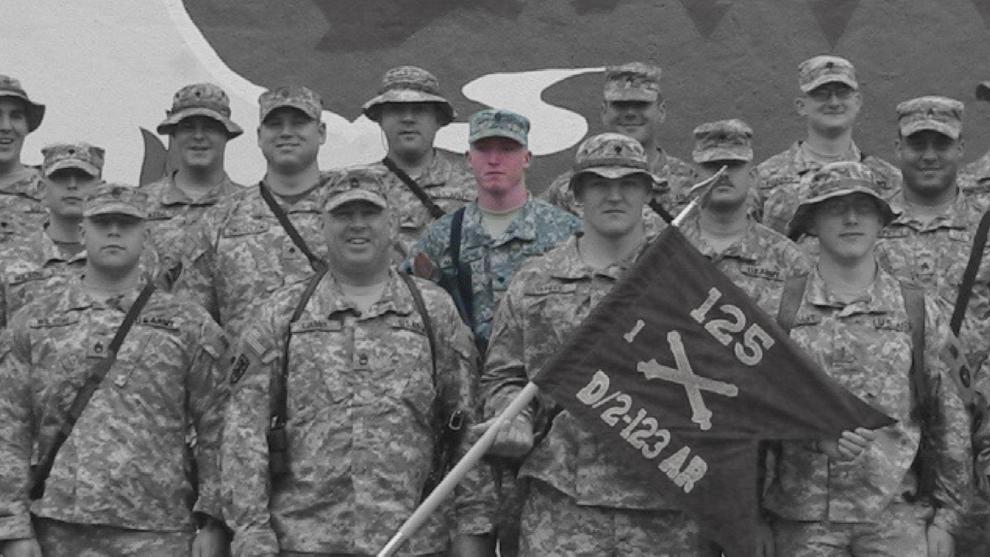 He shared what he remembers of what happened. 
"It's black and orange," Chase said. "I remember trying to open my door, and I thought that the door handle had broken, but it was, my left arm was broken, so I tried to climb across the Humvee."
His commander would pull him out to safety.
He thought he was going to die. "I really did," he said. "I was in a coma for, I think, two months. And I woke up, and I actually had set up and was gonna' go to the restroom. And my dad told me not to, because I didn't have any feet."
Chase lost both of his legs. His left arm was severely damaged as well.
"Whenever I was driving, I had my hand sitting on top of my lap, and the explosion came up and took out some of the bone, and they had to put a plate," Chase explained. "Shattered a lot of the bones in my hand and cut the tendons, so they had to re-do the tendons. And that's why I can't get full motion."
It took months of physical therapy to get back to some kind of normal.
"I think that was the first time that I walked on prosthetics," Chase said, pointing to a picture of himself from 2007. "It was tough, and it hurt. It was really, really hard. It was just like learning to walk all over again."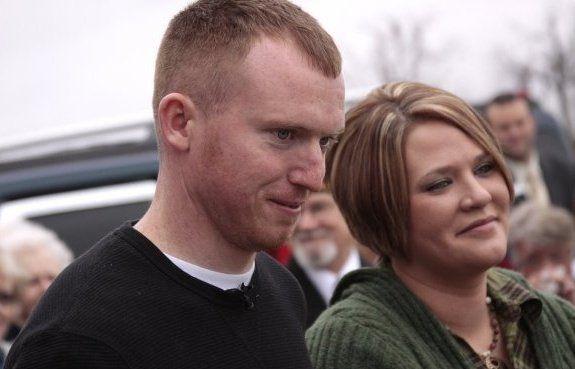 Chase met his wife, Jennifer, not long after he returned home from the hospital. Right away, she knew.
"I was put on this earth to be Chase Matthews' wife," Jennifer said.
They were married two months later. The decision was easy, but as most of us know, marriage can be tough. In their case, they had additional obstacles to overcome.
"First couple years was kinda' rough," Jennifer said of her husband's physical issues and mindset. "He's told me a few stories of things over there, and I would never — it's things that you can't even, you know, comprehend in Eddyville."
Post-traumatic stress disorder is a real struggle for Chase. Jennifer's been there as his wife, friend, and confidant.
"I know if I need something, I can always go to her," Chase said.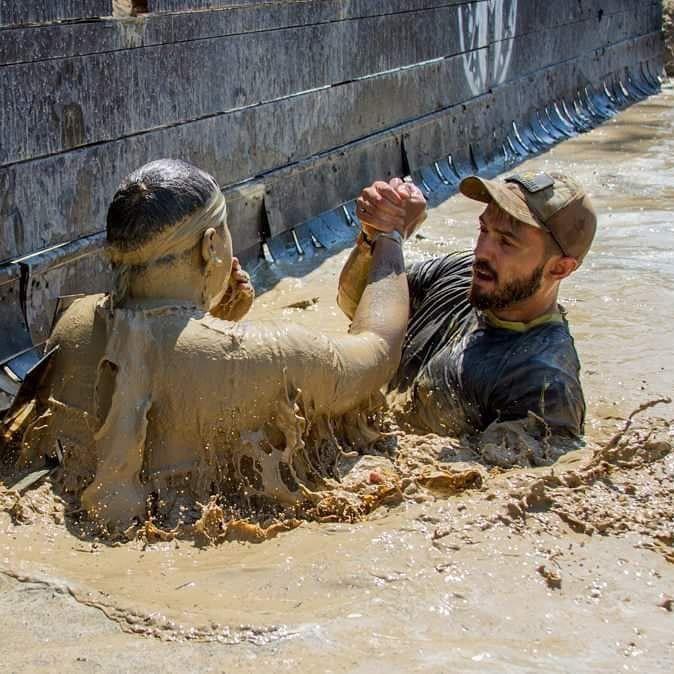 "I want him to know that no matter what he does, he's always got his wife and kids backing him up every step of the way," Jennifer said.
Literally. Now, the family is training for a new challenge. Chase will compete in an obstacle course event in Kuttawa with a team from Operation Enduring Warrior. His wife and kids will do that alongside him. Kyle Alexander, a Navy veteran, will lead the team backing Chase up.
"They're like, I just can't do that," Alexander said of some of the wounded veterans who compete, like Chase. "And they really surprise themselves when they just have a little bit more motivation behind them, they really can accomplish quite a bit."
It's a sight to behold — a team of veterans and law enforcement officers, helping men and women like Chase do things they didn't think possible. Completing the missions, in Chase's case an obstacle course, is a physical accomplishment to be sure. But there's a lot more to it than that.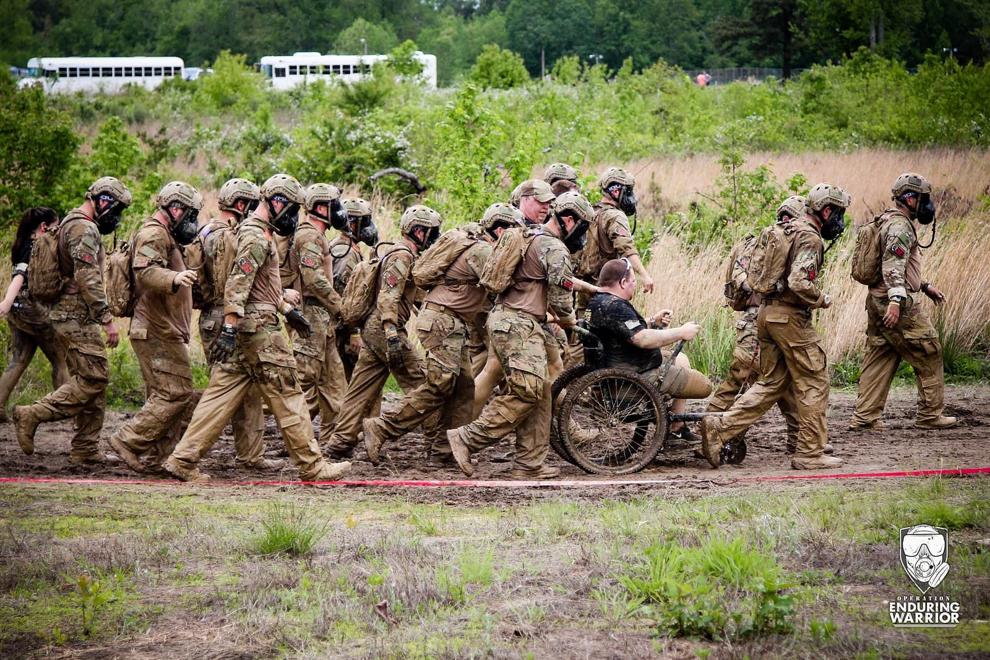 "If you think you can't, you're gonna' have a group of guys there that will help you if you need help," Chase said of the team he'll be relying on.
"To have somebody completely rely on you and be able to help them overcome something that they really didn't feel like they could, and to be able to give somebody that, or empower somebody to realize they can do anything that they put their minds towards, it's something really special," Alexander said.
"If the roles were reversed, Chase would be a masked man out there helping his fellow soldier do an obstacle course," Jennifer said of her husband. "There's just that brotherhood there that is kind of unexplainable."
It's a brotherhood bound by service to country and a willingness to sacrifice everything for it.
"I would do it all over again," Chase said. "It cost a lot, but I would do it all again."
"For somebody that has gone through everything that he went through, as far as being there, the injuries, the recovery. Even years later what he still goes through, for him to sit there and say that he would go back and do it all over again, that's a man that loves his country," Jennifer said.
Operation Enduring Warrior's mission is this: Honor, empower and motivate our nation's wounded military and law enforcement veterans. To learn more about what they do and how to get involved, click here.
The second annual Warrior Challenge at Lake Barkley will be held Saturday, Sept. 7, at New Circle Road. That's right next to Interstate 24 at exit 40 in Kuttawa.
The first group of runners start at 8 a.m. on a muddy 5K obstacle course/mud run. There will be cash prizes for men and women elite runners, an open time for fun runners, and finally a team portion. That's when Chase will compete. To learn more about the event, click here and here.