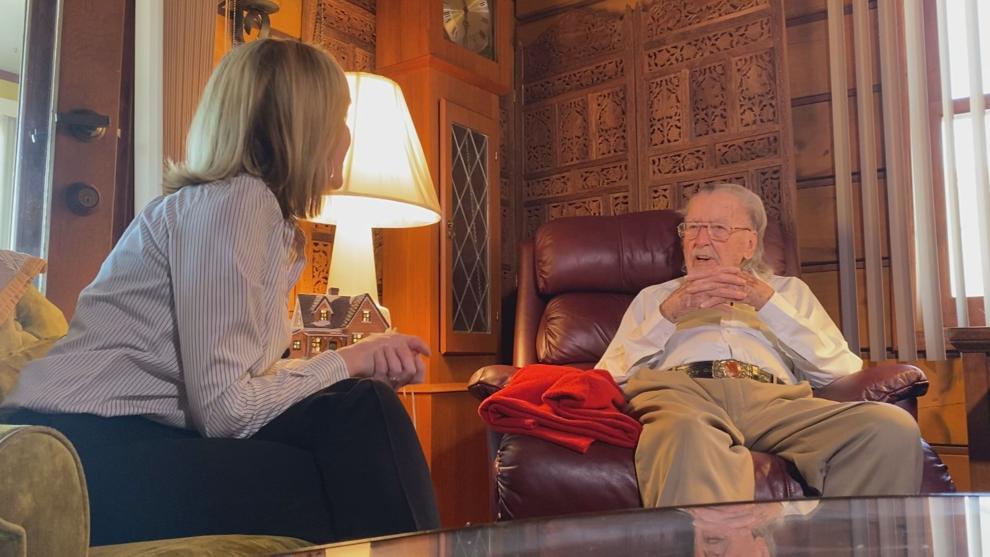 MARSHALL COUNTY, KY — It's likely that you've heard the famous President Franklin D. Roosevelt quote "a date which will live in infamy." It refers, of course, to the attack on Pearl Harbor by the Japanese, on Dec. 7, 1941, that killed 2,390 American service members and civilians.
Those who survived had quite a story to tell, including Air Force veteran David Payne. He turned 100 on February 28 of this year. His memories from that day, and his secret to a long life, are this month's edition of Service & Sacrifice.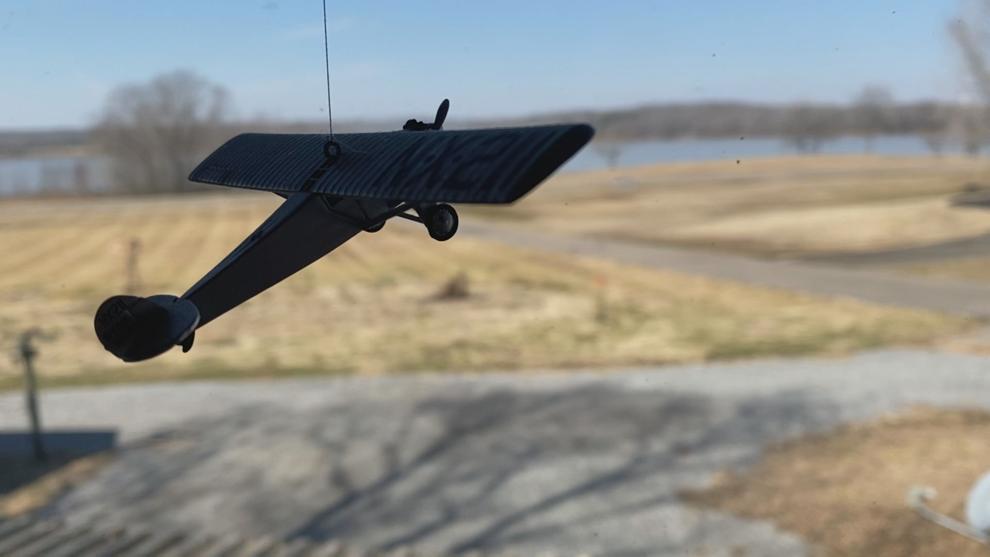 The Paynes have called a quaint log cabin on Kentucky Lake home for 42 years. If you look carefully, you'll see his passion out back, and inside. There's a runway for small planes behind the homes on their street, and model airplanes hanging from the window and ceiling.
"I did a lot of flying in the service," Payne said. "A flight engineer."
"He was my 'Fly Boy,'" said his wife, Lula.
Payne was just 18 in 1939 when he made a decision that would change his life flight plan, so to speak.
"Read in the paper, join the Air Force and go to Hawaii," Payne explained of how he made his decision to enlist in what was then the Army Air Corps. "I said, 'I've gotta' get to Hawaii.'"
"I weighed 112 pounds and had a hard time getting in the service. First sergeant said, 'Uh, well you go home, drink some milkshakes, eat some bananas or something. Come back and see me.' So, I went back to see him several weeks later, and I put some silver dollars in my pocket. I weighed 112 pounds. He weighed me with my clothes on. I got up to 115 pounds," Payne said with a grin. "That's how I got in the service."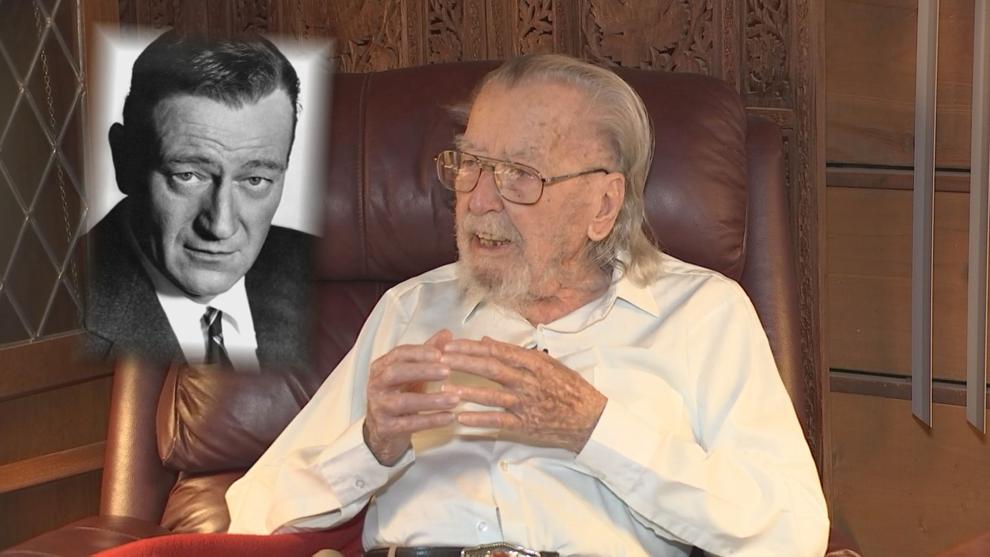 Hawaii was where he'd end up, too. It was a total change of scenery for this west Kentucky native: from hula dancing, to movie stars.
"I was in the drug store. I don't know what I went in for, maybe to get some cigarettes. I did smoke back then," Payne said. "And John Wayne walked in."
It was fun and exciting. The morning of December 7, 1941, however, would be much different. He woke up in the third story of the barracks at Hickam Field and looked out the window.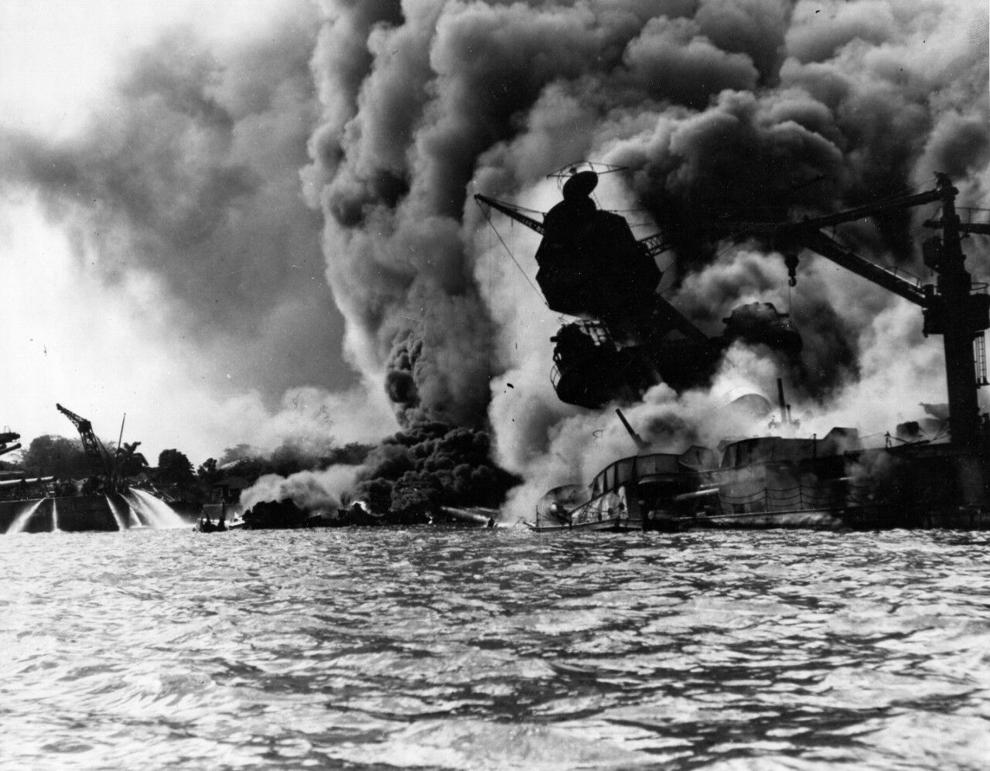 "The battleship (USS) Arizona was parked only about a half a mile from where I was. I seen this torpedo plane heading over towards the, the ship," Payne explained. "I probably saw the torpedo that sunk the Arizona."
"The loudest sound I ever heard," Payne recounted of the explosion when that torpedo hit the ship.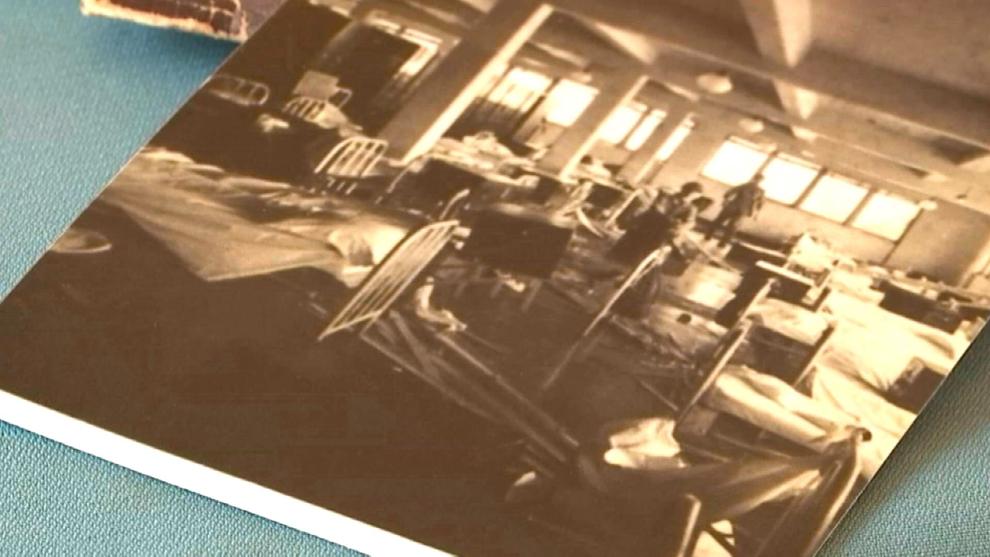 In the moment, he didn't know at first what caused that loud explosion. 
"I didn't know what was happening," Payne answered. "You know, it happened so fast, and I had just woken up."
He didn't even have time to feel fear.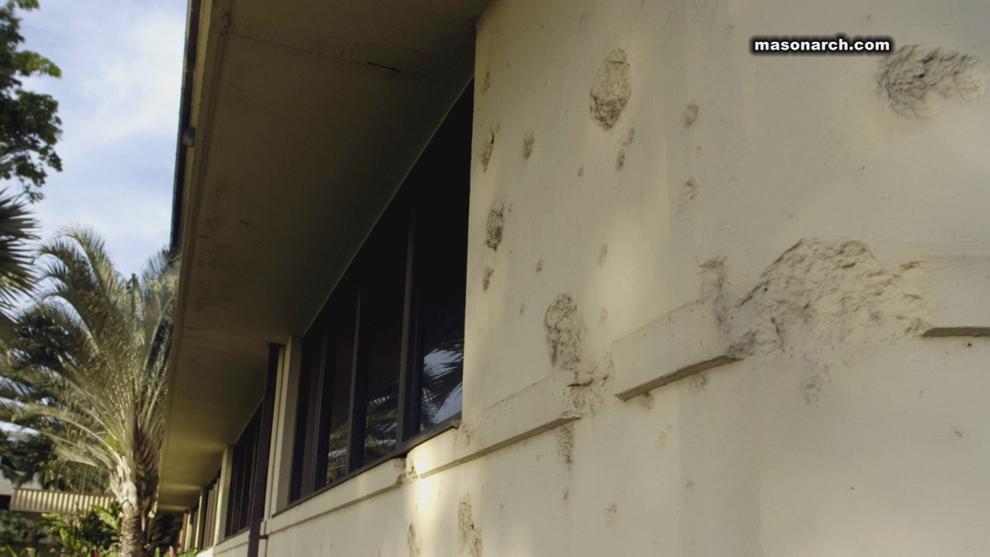 "Except when they were, I was out there on the ground when they were shooting at me. I was scared then. I was praying then," Payne said.
Payne was one of many men who rushed outside and tried to save planes at the base as the Japanese flew low, just 20 feet overhead.
"I'd lay down. I'd see the plane coming, I'd lay down flat, figured I'd be a smaller target. And when he got over me, I'd raise up and shoot at him with a .45 pistol. All I had was a .45 pistol," Payne said, laughing. "1,000 and 1 I'd probably hit him, but at least I was throwing lead at him."
In 1998, Payne and his wife returned to Pearl Harbor. The barracks he called home are still there, although the building is now the Repair Headquarters for Pacific Air Forces. The building suffered severe damage in the attack. It's been restored, but careful efforts were made to preserve evidence of what happened nearly 80 years ago.
"They left the bullets, the damage that the bullets did, they left that there. They never fixed it," Payne said. "And I'm glad they didn't fix it."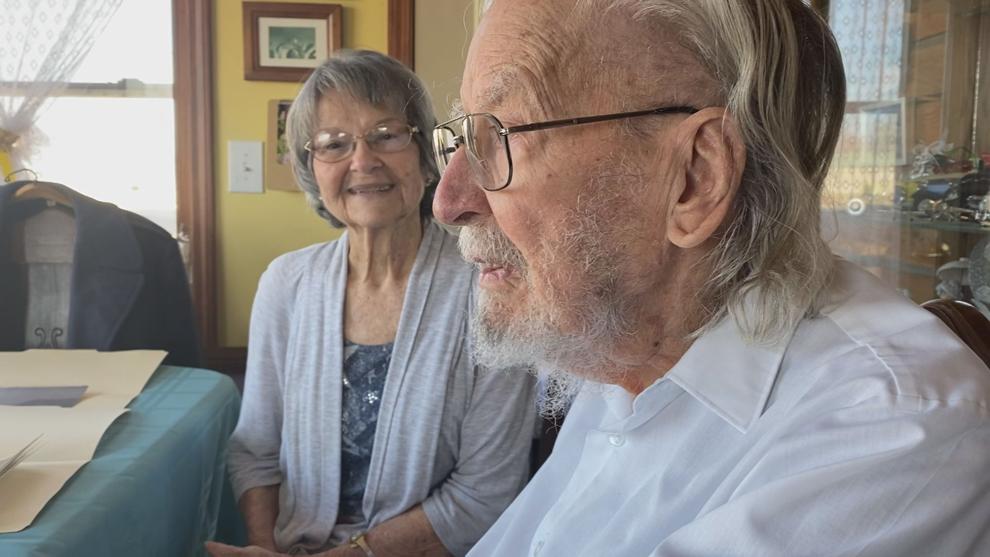 This isn't the first time Payne has shared his story. He recounted it to The Evansville Press in 1951. Today, at 100 years old, the memories remain vivid.
"I remember most about it," Payne said. "I try not to think about it too much, because I think of those 2,000 GI's there that were killed because we were sleeping. Just think, if we'd been awake we could have shot back at them."
Payne's not a guy to focus on the negative, though. When I asked him the secret to living this long, he said positivity and Lula.
"I guess that's one secret: Marry a good wife, and loving her and taking care of her," Payne said, looking over at Lula.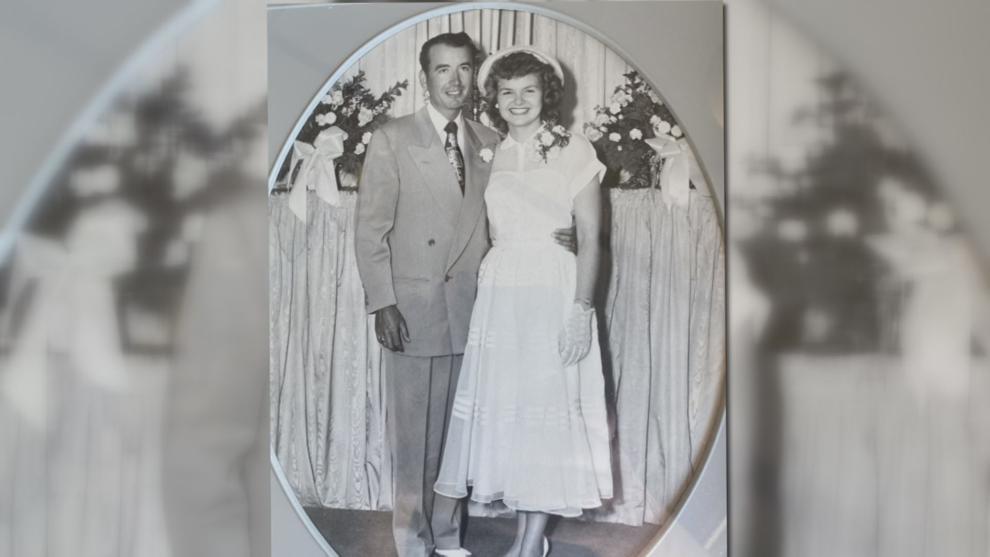 She takes care of him, too. For 68 years they've called each other husband and wife. Lula laughs, remembering their first meeting.
"I had my hair in rollers," she said.
Dave clearly didn't mind. Six weeks later, they married. In the time since, they've raised a family and lived incredible places, like the Panama Canal. Their children grew up there.
"He was a police officer, Canal Zone Police," Lula explained.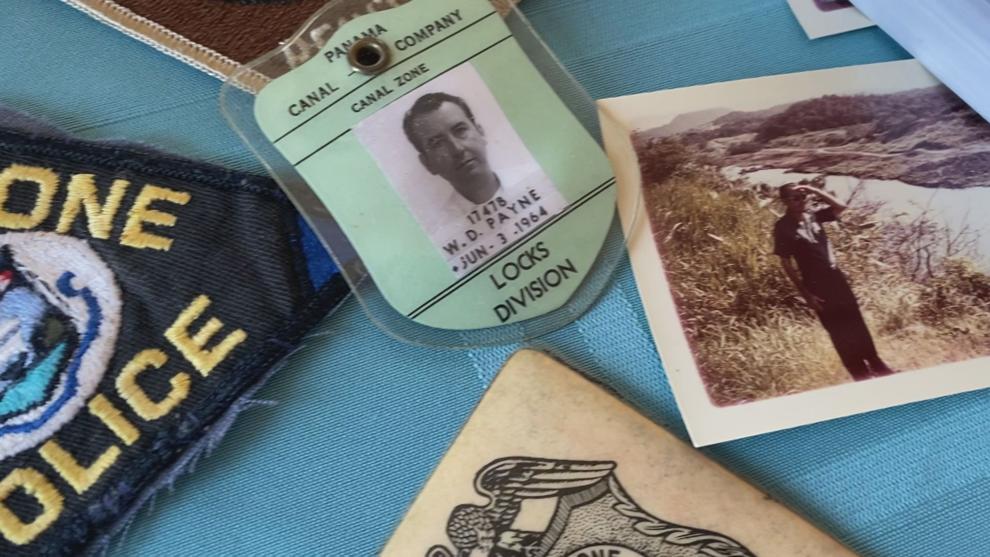 It hasn't always been easy, but it has always been worth it.
"What I really feel is lucky to live this long. To live good, this long," Payne said.
Privileges his Service & Sacrifice afforded him, and all of us.
It is worth noting, Payne was part of another important event in history: the Berlin Airlift. 
"Purpose of it, to haul coal to the people that were freezing," Payne said.
"And food," Lula interjected.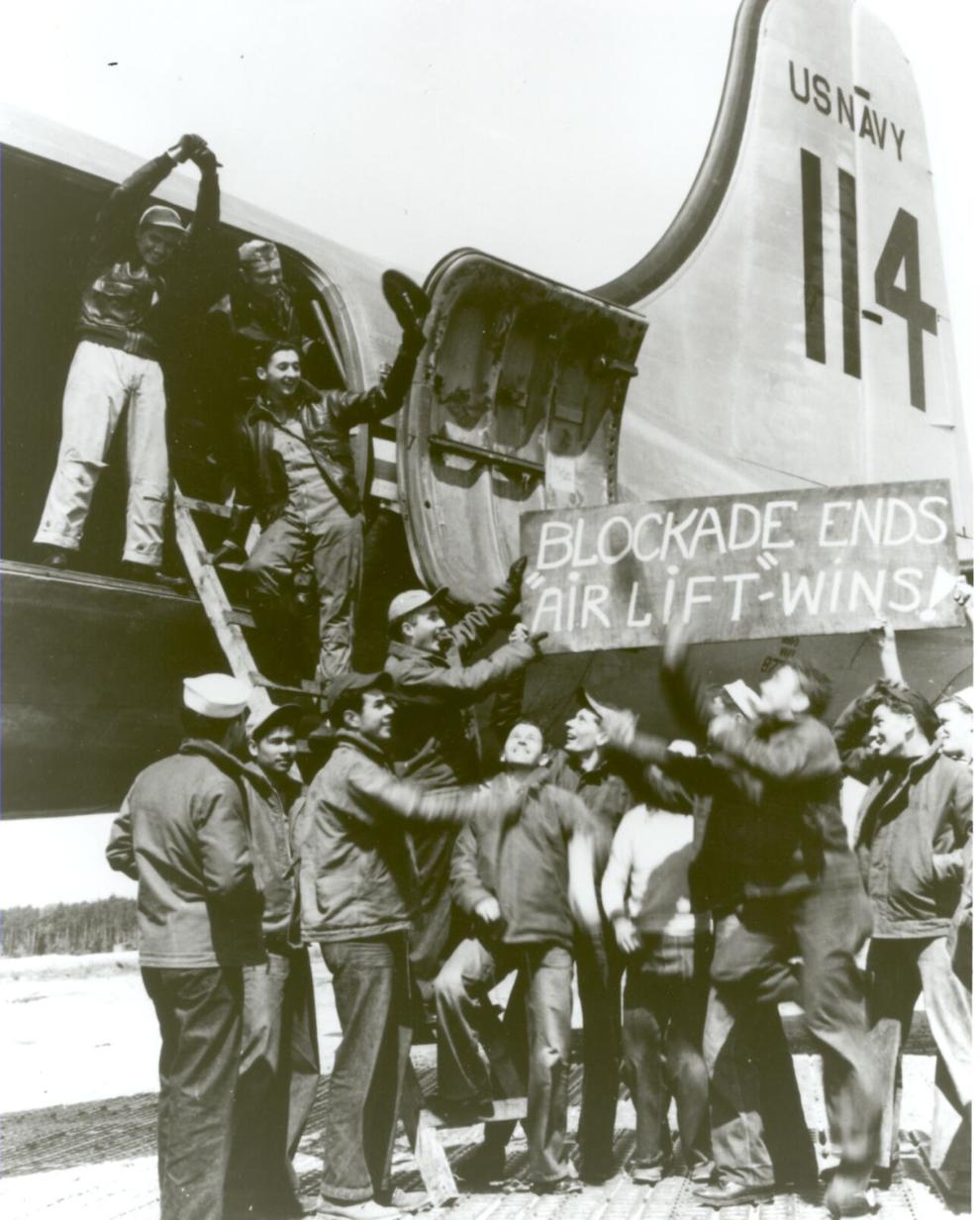 The Berlin Airlift was a more than year-long effort by The Allies of World War II that started in 1948. Berlin, Germany, was deep in the Soviet's territory, but divided among the Allies into four segments. Russia wanted Berlin all to themselves, so they shut down all highways, railroads and canals to the city from western Germany, thinking that would force Britain, France, and the United States out of the city for good. Instead, The Allies decided to supply their sectors of the city from the air.
More than 2.3 million tons of cargo was dropped into West Berlin, and Payne worked on the planes that made those important trips.
For his 100th birthday, Dave wanted a COVID-19 vaccine. He got his first dose just a few days before his birthday.
The full article featuring Payne from The Evansville Press in 1951 is below: