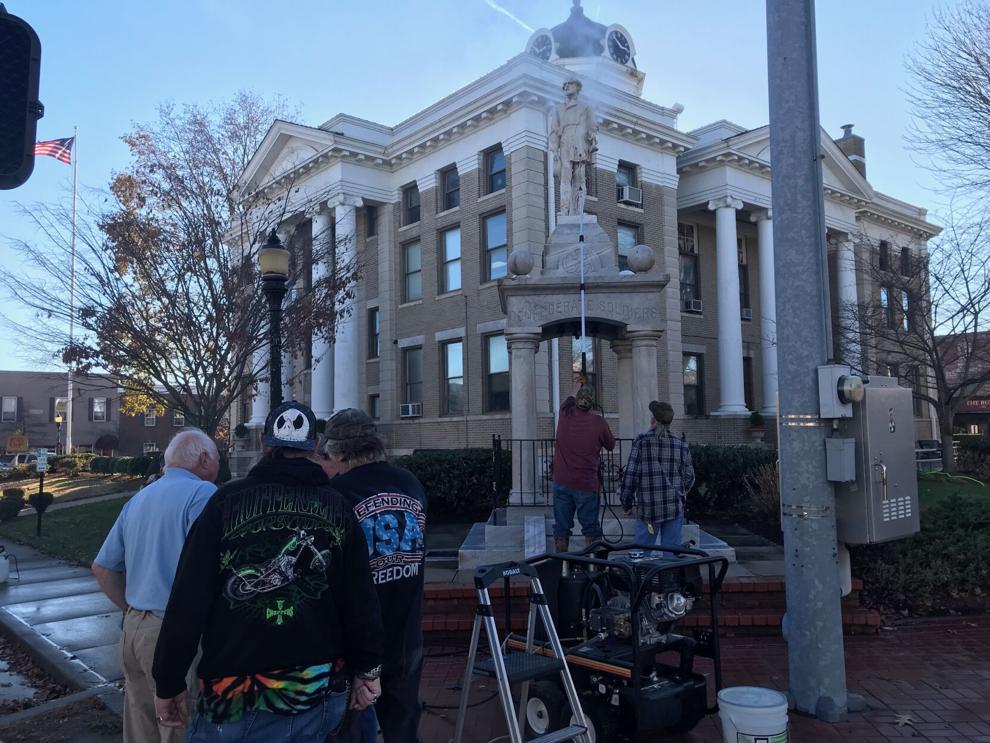 MURRAY, KY — The Calloway County Sheriff's Office is investigating after someone vandalized the Confederate statue outside the Calloway County Courthouse. 
The sheriff's office says it was contacted by the Murray Police Department after someone splashed the statue with paint. 
Investigators believe the people responsible splashed the statue with paint sometime between 10 a.m. Wednesday and 7 a.m. Thursday. 
The memorial was built in 1917 in memory of Calloway County residents who fought for the Confederacy during the Civil War. The statue in the likeness of Robert E. Lee has been the subject of multiple calls for its removal. Those in favor of its removal have said the statue is a public symbol of institutional racism and oppression and that it glorifies Lee. 
The sheriff's office is asking anyone with information about the incident to call 270-753-3151 or email ccso.office@callkyso.com.
Watch Local 6 at 10 p.m. for full coverage from reporter Jane Kim.