CARBONDALE, IL — You might be wondering how to protect your COVID-19 vaccination card, as more people are getting their second dose. 
Businesses like Staples and Office Depot are offering free lamination, but some are worried that laminating cards is a mistake.
Gail Bledsoe is the general manager for Staples in Carbondale, Illinois. She spent part of her day Thursday laminating COVID-19 vaccination cards.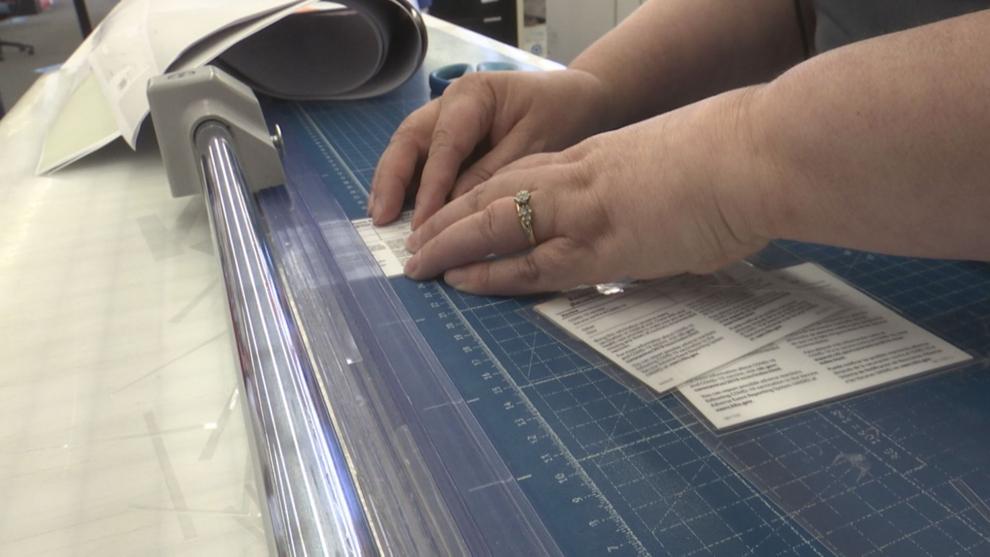 Bledsoe said customers are looking for ways to protect their cards.
"We do check to make sure that there are no thermal stickers on them, labels on them. We try to do our best to check for that," said Bledsoe. "So, if they have any of those labels on them, we'll want our customers to make a copy first, and then we just laminate them through, and trim them out and hand them back to them."
Staples has other options as well, like badge holders that allow you to take your card out, and other items for laminating your card by yourself.
Recent news from Pfizer about the potential for a third round of booster shots has some people worried that laminating their cards will cause issues down the road.
Purchase District Health Department Director Kent Koster said his department recommends getting plastic sleeves for your card.
"I've been asking some of my staff about them, and they felt like that would be a better option, you know, for people to use to protect their card," said Koster.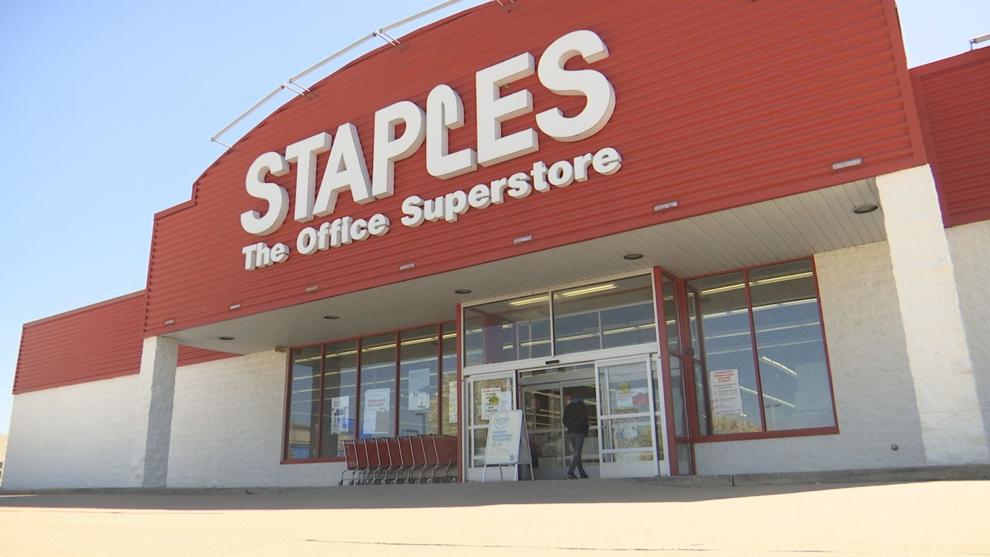 Koster said when they decide to order cases, they will only be given to those who get vaccinated at the health department. He suggests looking online for the product.
He said whether you laminate or get a case, you need to hold onto those cards, because they will be needed in the long run.
"That's why we're giving them the cards, you know. It's for a record, for whatever they might be needing them to use it for in the future, such as traveling abroad or even traveling within the United States" said Koster. "You never know. So, yes, please hang on to those cards and keep them readily available."
Staples has not said when they will stop the free service.
Office Depot and Office Max locations will offer free laminating until July 25 with the special coupon code 52516714.