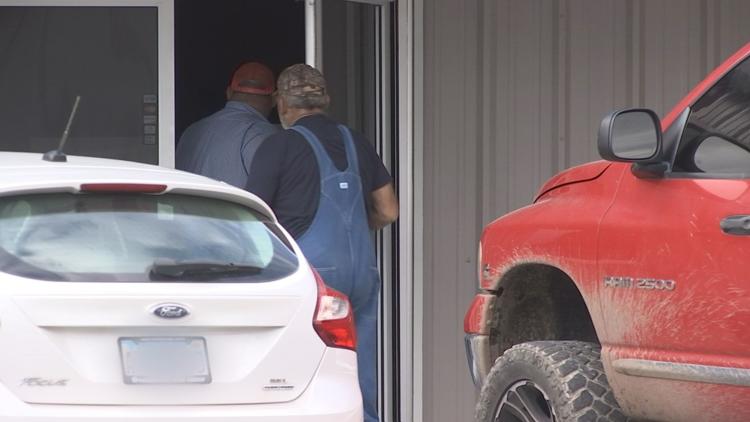 METROPOLIS, IL — Some southern Illinois restaurants continue to welcome dine-in customers, despite the state saying that indoor dining is temporarily not allowed.
Gov. J.B. Pritzker and the Illinois Department of Public Health announced resurgence mitigations for Region 5 in southern Illinois because the area experienced an average test positivity rate of 8% or above for three consecutive days. The mitigations, which went into effect at 12:01 a.m. Thursday, mean that restaurants and bars can no longer have indoor dining or bar service. Outdoor dining and bar service are still permitted, but must end by 11 p.m. daily.
Region 5 consists of Marion, Jefferson, Wayne, Edwards, Wabash, Perry, Jackson, Franklin, Williamson, Saline, Hamilton, White, Gallatin, Union, Johnson, Pope, Hardin, Alexander, Massac, and Pulaski counties.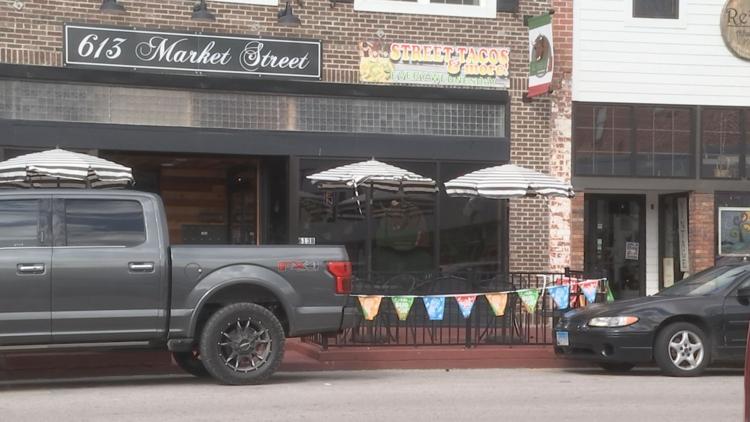 Restaurants and bars in Region 5 can resume indoor services once the positivity rate averages less than or equal to 6.5% over a three-day period, according to the Illinois Department of Public Health.
On Friday, Rube's, Sissy's - A Sweet Shoppe, and El Toro Loco all continued to allow customers to dine inside. The owners did not want to comment on their decision.
However, Sissy's did post the following on its Facebook page:
"Sissy's is open and will remain so. ❤️ Kim, and Allison love and welcome all of their faithful customer. Please feel free to stop in and grab some lunch or feed that sweet tooth with some pastries, cookies and mochas. We are putting out Halloween treats daily, so come see us soon! God is in control. Only He gives and takes away."
Metropolis Mayor Billy McDaniel said he takes mandates from the governor seriously.
"Now, I don't have to agree with all of it. But he's still the governor," said McDaniel.
However, being a former restaurant owner himself - having run Bill's BBQ for decades - McDaniel emphasizes with the local restaurant owners.
"I'm not walking today in those folks' shoes. I don't have the financial obligations they've got. And all I can do is be here in this office as a friend," McDaniel said. "There's not one person that runs a business in the city of Metropolis that I don't know. I've lived here all my life. So I'm trying not to be critical of decisions that they have to make for the wellbeing of their families and things like that."
Shawnna Rhine, the public information officer for the Southern Seven Health Department, explained what would happen if a restaurant continues to violate the state's order.
"If we start getting complaints or concerns from the community that an establishment is not following the guidelines, then we contact that business and talk with them about it, make sure they understand how the guidelines affect them. and if we find that they're not complying with the guidelines, then we document that and we turn that over to the county state's attorney and the sheriff's department," Rhine said. "So it falls back onto the local jurisdiction at that point, and we work with the local jurisdiction to again, help them to understand it, and to do what needs to be done to make sure that that business is following the guidelines in order to keep them, their employees, and their customers safe."
Under Illinois law, a state's attorney can prosecute anyone in a county who is violating regulations from the Department of Public Health. Illinois Statute 20 ILCS 2305/8.1 reads as follows:
"Whoever violates or refuses to obey any rule or regulation of the Department of Public Health shall be deemed guilty of a Class A misdemeanor. The Director of Public Health shall institute prosecutions and proceedings for violation of the rules and regulations adopted by the Department of Public Health, provided that he may designate a local board of health or local health officer to institute prosecutions or proceedings for violation of those rules and regulations adopted by the Department. Each State's Attorney shall prosecute all persons in his county violating or refusing to obey the rules and regulations of the Department of Public Health. All fines or judgments collected or received shall be paid to the County Treasurer of the county in which prosecution is conducted."
(Source: P.A. 87-895; 87-984.)
But Josh Stratemeyer, the state's attorney of Massac County, said it's up to the discretion of each individual state's attorney whether to file charges. Stratemeyer said he cannot foresee a circumstance where he would prosecute a business owner who is trying to make ends meet.
However, Stratemeyer added that if an outbreak were to occur at a business, the situation would be different.
Although the state says Region 5 in southern Illinois saw an average test positivity rate of 8% or above for three consecutive days, data released Friday by the Illinois Department for Public Health show that Massac County had a positivity rate of 2.9% between Oct. 11 through Oct. 17. The week prior, Massac County's positivity rate was only 0.6 percent.
McDaniel said he does not believe it's fair that the mandate imposed on Massac County is dependant on the entirety of Region 5.
"I know what their questions are. I've heard them. I've thought it. Why are we being lumped in with communities that have a very, very high infectious rate when ours is within maintaining a good rate of infection? But that's not my decision," said McDaniel.
Nevertheless, McDaniel said its important to take precautions, like practicing social distancing and wearing masks.
"If you run a retail business, I think you have an obligation to a point for your customers. I think you ought to take it very seriously that you could be making them susceptible to COVID-19," said McDaniel.
On Friday, the Illinois Department of Public Health announced 3,874 new confirmed cases of COVID-19, including 31 additional deaths.
Overall during the pandemic, the health department has reported 364,033 cases, including 9,418 deaths, in 102 counties.
In addition, the Illinois Department of Public Health said Friday that 51 counties are considered to be at a warning level for COVID-19.
During a news conference Thursday, Pritzker mentioned other ways of enforcing resurgence mitigation mandates.
"We are being very serious and very focused on having the state police not only issue warnings, but also issue citations if necessary. We are asking state's attorneys to simply follow through on those citations. Those are monetary citations," said Pritzker. "We will look to remove people's liquor license and their gaming license if they will not follow the resurgence mitigations that get put into place."
"This is not something I have wanted to do before," the governor added. "I think you know I've been reluctant to do this before because it has a very serious implication for the future of a business. I want businesses to stay in business. I want them to survive."