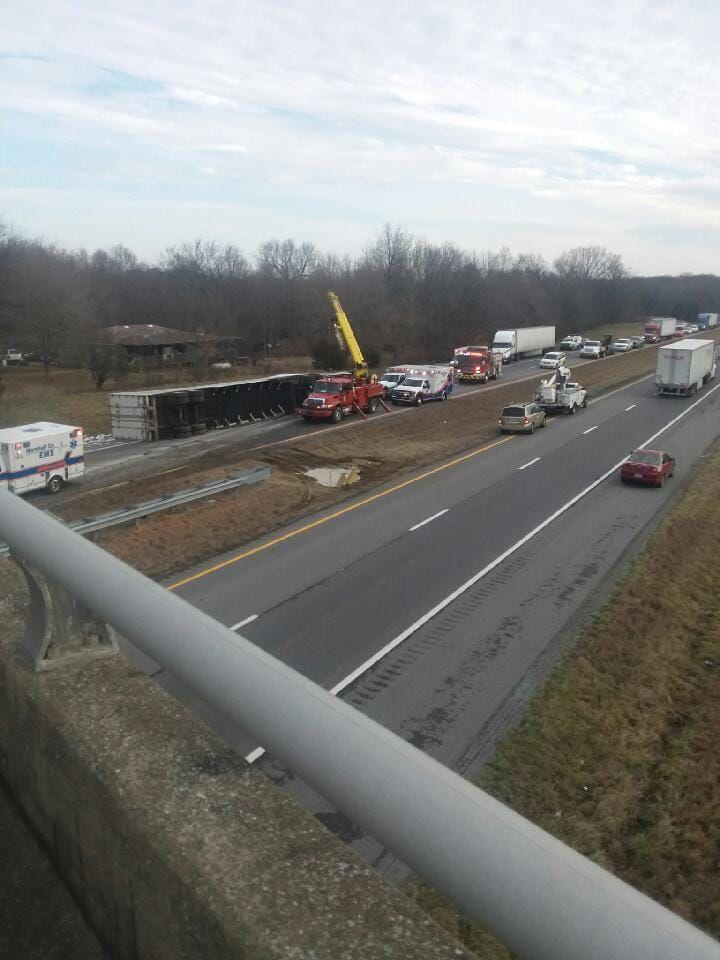 MARSHALL COUNTY, KY — The southbound lanes of Interstate 69 are back open at the 37 mile marker in Marshall County. The roadway was blocked for several hours Thursday after a semitrailer overturned.
The Kentucky Transportation Cabinet first sent word of the crash around 8:45 a.m. Shortly after 5 p.m., the cabinet announced the site has been cleared, and all lanes are back open to traffic.
The crash site was between Benton and Mayfield, about three miles south of the U.S. 641 Spur Benton Interchange. Drivers were instructed to self-detour via the U.S. 641 Spur at Benton to KY 58 westbound and return to I-69 via KY 131 near Mayfield.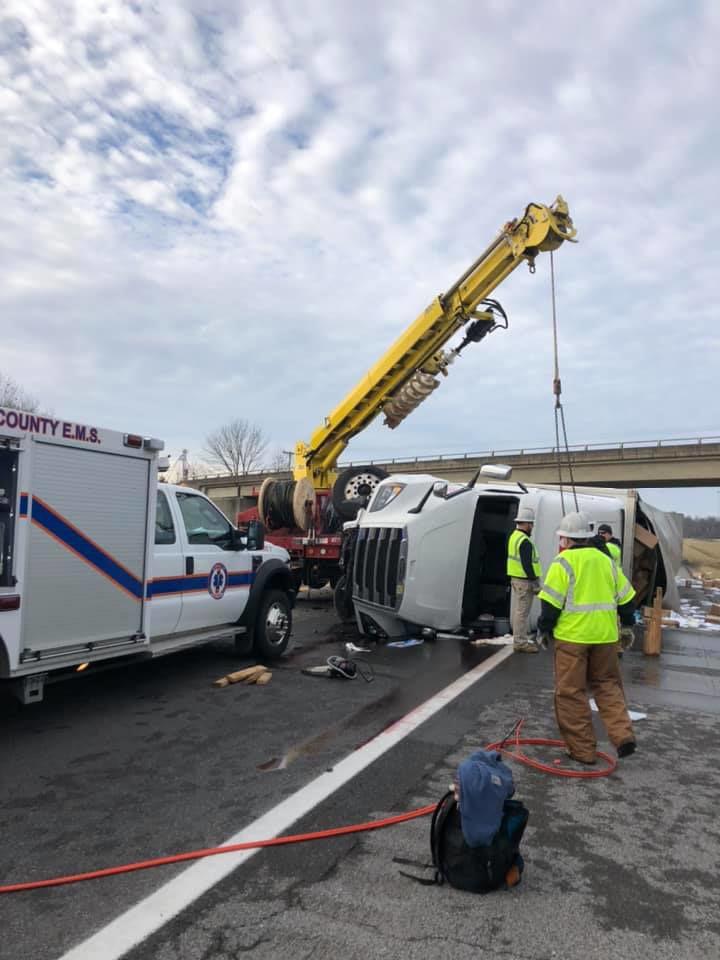 The semitrailer was hauling paper products.
The Marshall County Emergency Management Agency said a local power company crew was traveling by when they saw the crashed semi. The EMA said the crew lifted the truck off the injured driver who was trapped inside, enabling her to be flown from the scene for care.