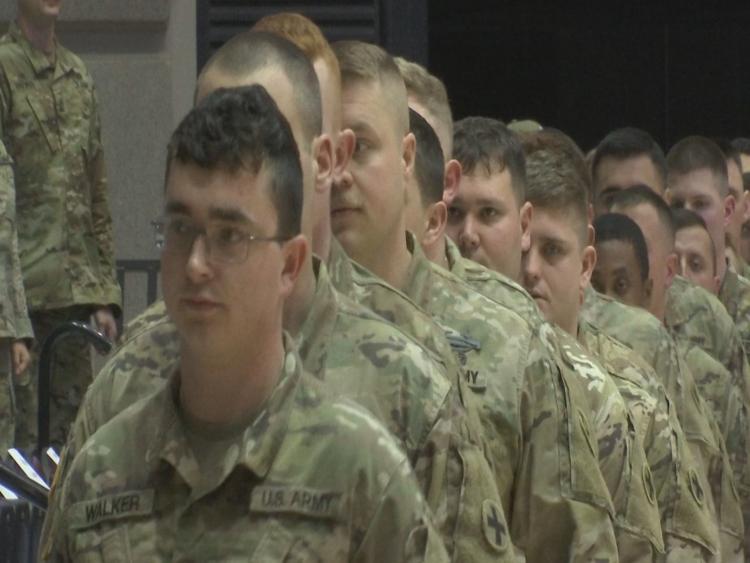 CARBONDALE, IL — Four-hundred soldiers in Illinois were given a proper military send-off in front of hundreds of their family and friends. They're being mobilized in support of Operation Freedom's Sentinel. People packed the Southern Illinois University Banterra Arena to see them off.   
"Service with pride" was a perfect description of the soldiers in the SIU Banterra Arena. Soldier Christopher Bennett called the send-off ceremony a surreal moment.
"Sometimes it's hard to put into words — a little bit of excitement, a little bit of nervousness," said Bennett. 
Bennett is from Chicago. His dad, James Ryan, is a Korean War veteran. Ryan said he couldn't be prouder of his son. 
"It's a great thing. He's going to go support the country. I'm very proud of him. He decided he wanted to walk in my footsteps, and I said OK," said Ryan.
Bennett's decision has formed a unique bond between them that only they can understand.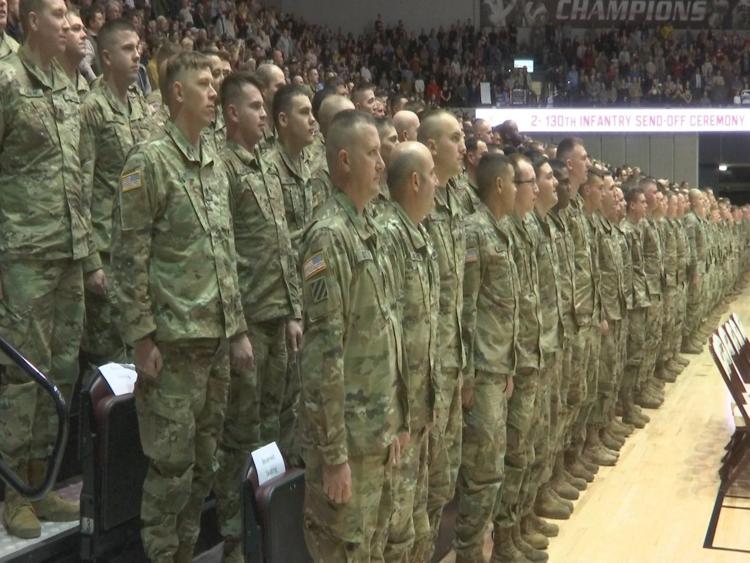 "I know the things he's going to be facing. The only thing is I ask the good Lord to go with him and that he face them head-on," said Ryan. 
For Bennett, the support of his father and the community means the world to him. 
"It gives us a little motivation to know people are there. They believe in you and anything you do, whether they agree with everything that's going on in the world. To say that we support you guys and want you to make it home, that means a lot," said Ryan.
Because their mission is to keep us safe.
The soldiers will continue their training in Texas.