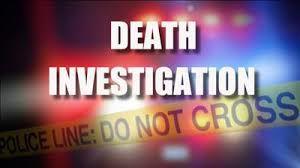 TRIGG COUNTY, KY — State police are investigating after human remains were found near a cemetery in Trigg County, Kentucky. 
The Trigg County Coroner's Office says the remains were found Thursday in a wooded area near a cemetery on Rocky Point Road, and it appears that the death was the result of foul play. 
The coroner's office says an autopsy will be performed Friday at the Western Kentucky Medical Examiner's Office in Madisonville. 
The Trigg County Sheriff's Department assisted in the investigation at the scene, the coroner's office says, and the sheriff's office called in Kentucky State Police Post 1 to investigate the death. 
KSP Post 1 says the remains were decomposed, and no form of identification was found with the body. 
Troopers ask anyone with information about the remains to contact KSP Post 1 at 270-856-3721 or anonymously at 1-800-222-5555.