DEXTER, KY — We now know the name of the Murray police officer who shot and killed a man in Calloway County on Saturday in an incident currently under investigation by Kentucky State Police. 
John Hale, 42, died after he was shot Saturday in Dexter, Kentucky. Investigators with Kentucky State Police have said a Murray police officer and a Calloway County sheriff's deputy responded to the area after getting a report of a suspicious person, and that Hale was shot after an "an altercation with law enforcement." 
Thursday, KSP Post 1 released the name of the Murray officer. In a news release, KSP says Officer Justin Swope with the Murray Police Department shot Hale during the altercation. The preliminary report from an autopsy of Hale's body confirms he died as a result of gunshot wounds, KSP says.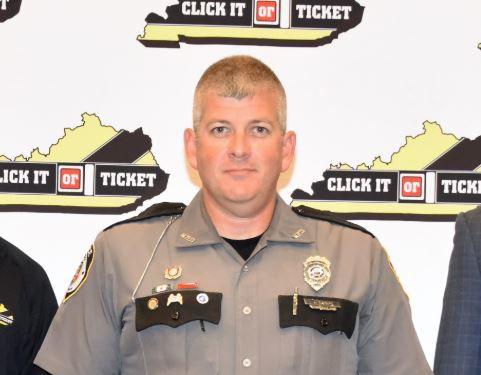 The Murray Police Department tells Local 6 Swope is on paid administrative leave, pending the results of the investigation into the officer-involved shooting.