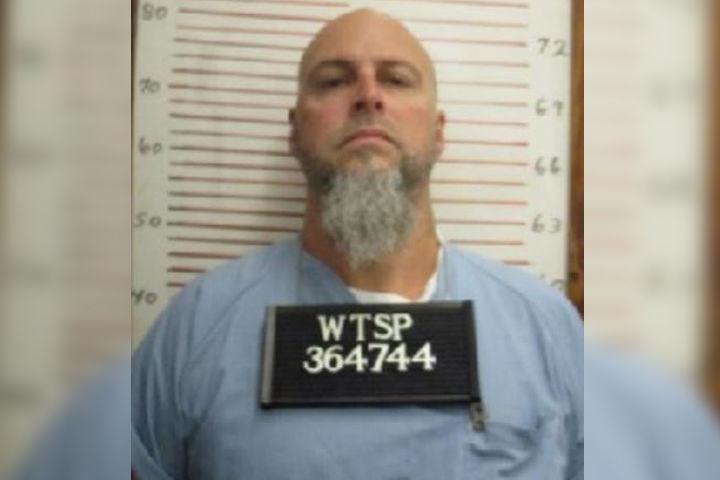 HENNING, TN — The Tennessee Bureau of Investigation is searching for a man who escaped from the West Tennessee State Penitentiary Wednesday. 
The TBI issued a statewide alert for 44-year-old Curtis Ray Watson, who escaped from the prison in Henning, Tennessee. The alert says Watson is a person of interest in the homicide of a department of corrections employee. 
"Watson should be considered extremely dangerous," the TBI alert warns. 
Watson is 5 feet, 11 inches tall and weighs 140 pounds. He has brown eyes, brown hair and a number of tattoos. The TBI released several photos of Watson's tattoos, which are included below this story.
In a news conference Wednesday evening, TBI Director David Rausch said Watson, who worked as a farmed laborer at the prison, escaped on a tractor. 
Speaking at the news conference, Department of Corrections Commissioner Tony Parker said the corrections employee, 64-year-old Debra Johnson, was found dead inside her residence at the penitentiary around 11:30 a.m. Wednesday. 
Parker said Watson was serving a 15-year sentence for especially aggravated kidnapping out of Henry County. 
If you have information about where Watson is, you can call 911 or the TBI at 1-800-FIND. 
UPDATE: We are releasing two of Curtis Watson's previous mug shots from his TDOC incarceration, in case he altered the appearance of his facial hair after his escape yesterday.

If you see him, do not approach. Call 911.

Thanks for helping us to spread the word! pic.twitter.com/4EhBnEK9J6

— TBI (@TBInvestigation) August 8, 2019
Curtis Ray Watson tattoos