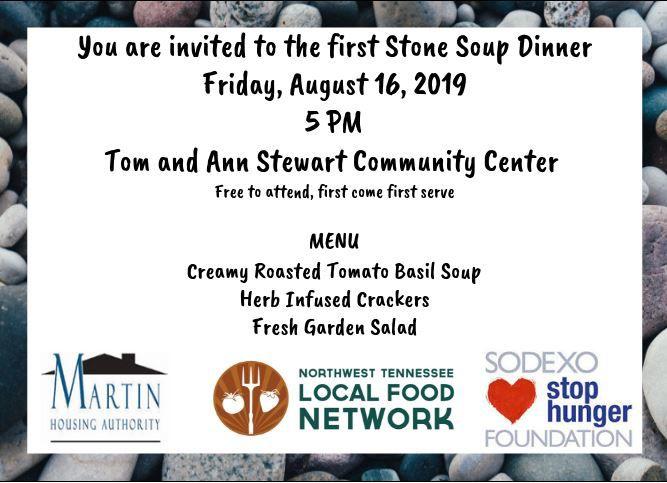 MARTIN, TN -- Students in Martin, Tenn., have been working hard to provide the first "Stone Soup Dinner."
The Martin Enrichment Academy students have planted and harvested herbs, fruits, and vegetables in their gardens onsite. 
They will use these hand grown ingredients to serve the community soup dinner Friday night. 
"This project comes around full circle," stated Samantha Goyret, Executive Director of the Northwest Tennessee Local Food Network, "because it not only reconnects youth to their food sources, but also involves their families, their friends, their neighbors and their community who will all benefit from their Stone Soup community dinners."
The students will prepare the food at the University of Tennessee at Martin's Sodexo kitchen with the Executive Chef working hands-on with the student culinary council members by teaching them basic culinary and food safety skills. 
You can sit down and eat the soup at the Tom and Ann Stuart Community Center, which is located within the Martin Housing Complex. 
The dinners are open to the residents living at Martin Housing and student family members on Friday from 5 p.m. to 7 p.m. on a first come, first serve basis, for 100 people.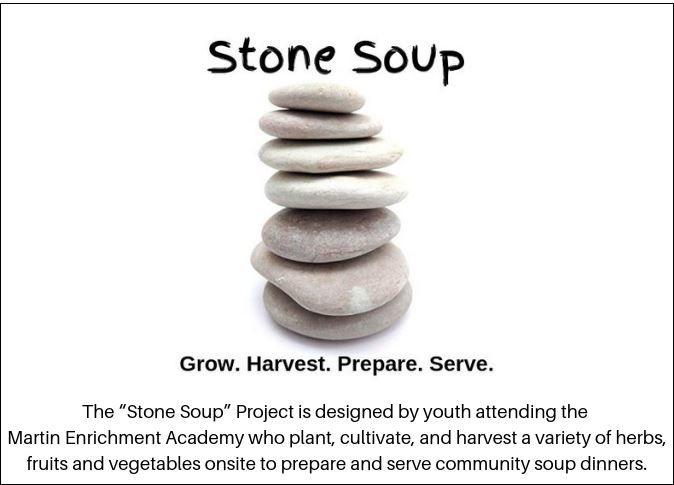 The Stone Soup Project has helped our children be engaged in a complete and comprehensive learning experience," stated Robert Nunely, Program Director of the Martin Enrichment Academy, "The project highlights our program motto 'Learning by Doing'. We couldn't do this without our partnership with Sodexo and the Local Food Network," he said.
They are serving creamy roasted tomato soup with crackers and a fresh salad.