PADUCAH — Tuesday, Paducah city leaders will vote on whether to issue a $22-million bond and raise an insurance premium tax to pay for an indoor aquatic and recreation center.
Through an open records request, we now have the study concerning the project by Sports Facilities Advisory. It gives details on projected revenues and expenditures for the center. With operational costs, furniture, sports equipment, and construction, the project is expected to cost $20.3 million.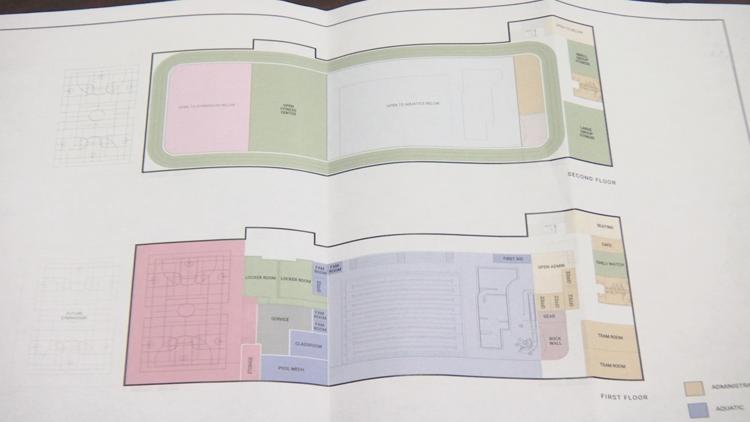 According to SFA's projections, what the city makes off the center will break even with what it spends on it after five years, and the top three sources of revenue will be fitness memberships, aquatics, and fitness training.
In the first year, memberships will be $15 a month for youth, $30 for adults, and $25 a month for seniors.
The study projects that membership will generate more than $791,000 in revenue in the first year.
City Manager Jim Arndt says he's not sure yet how many members will be needed to generate that number, because the study uses conceptual numbers based on programming to meet the five-year goal to break even.
Still, he says he's confident in the study.
"It's not just make believe numbers, if you will. It's basically practical numbers they've seen used elsewhere that they've managed elsewhere through their management component, so we can really rely upon those numbers being actual and factual numbers," Arndt says. 
Arndt says selling the naming rights to the facility will also raise more revenue.
For more information from the study regarding site selection, architectural plans and facility costs and financing, read the documents included to the left of this story, which are from the SFA study.