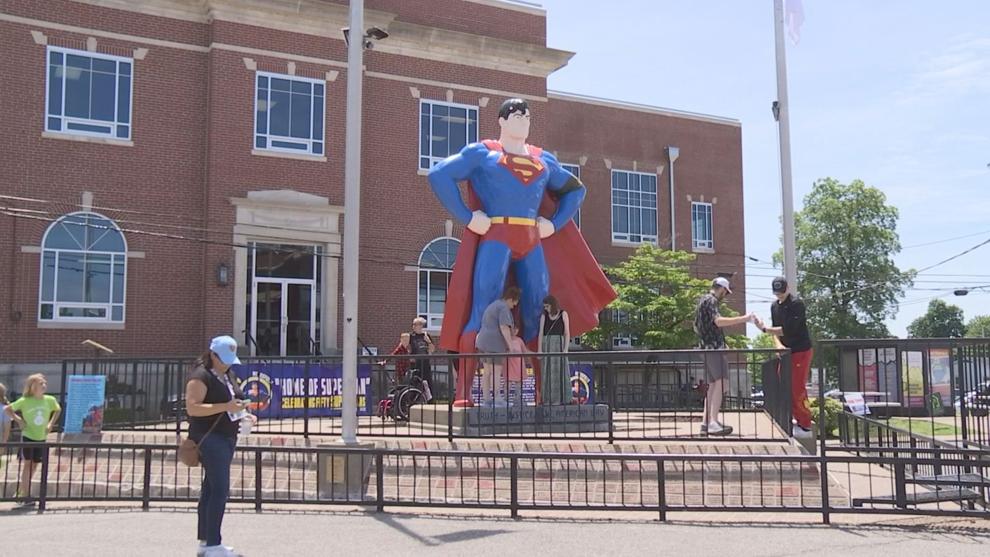 METROPOLIS, IL — Millions of Americans have participated in campaigns for Child Abuse Prevention Month since it was first proclaimed in 1983. 
That's according to a Prevention Specialist of Prevent Child Abuse Illinois, who announced in a Wednesday release the Southern 7 Child Abuse Prevention Coalition is hosting several upcoming events this April.
According to the release, one such event — "Superheroes Stand Up for Children" — will be held at the Superman statue in Metropolis, Illinois from 3:30 to 5 p.m. on April 20. 
Superheroes will be on site to meet and greet all attendees, the release explains. There will also be speakers, games, and resource tables.
In case of rain or other inclement weather, the event will move to the Metropolis Community Center. 
Each April, "Individuals, organizations and communities across the United States plant pinwheels, tie ribbons, organize trainings, host fundraisers, and support a multitude of other activities celebrating healthy, happy childhoods and raising awareness that all children deserve to grow up in nurturing, safe homes," the release reads. 
The coalition is encouraging attending community members to wear blue to the event, in support of Child Abuse Prevention Month.