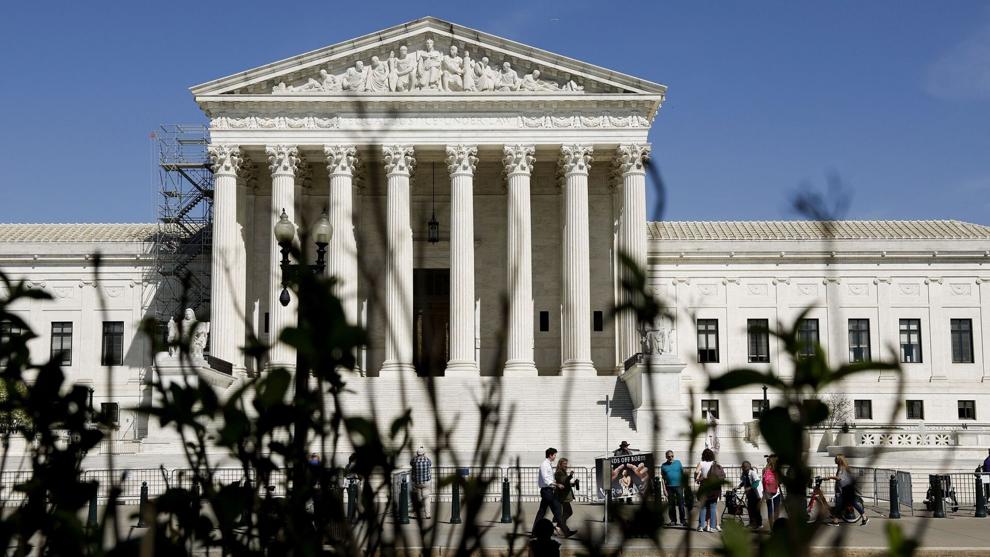 Washington (CNN) — The Supreme Court on Thursday cut back on the Environmental Protection Agency's ability to regulate wetlands under the Clean Water Act, with a 5-4 majority rolling back federal safeguards in a long-running dispute between the government and a couple who owns property in Idaho.
The decision continues a trend in which the conservative-leaning court has narrowed the reach of environmental regulations, this time with Justice Amy Coney Barrett apparently providing the decisive vote for the majority.
Justice Samuel Alito, writing for himself, Chief Justice John Roberts and Justices Clarence Thomas, Neil Gorsuch, and Barrett concluded that the Clean Water Act extends only to those "wetlands with a continuous surface connection to bodies that are waters of the United States in their own rights."
The decision is a victory for Chantell and Michael Sackett, who purchased a vacant lot near Idaho's Priest Lake. Three years later they broke ground, hoping to build a family home, but soon got entangled in a regulatory dispute. As they began backfilling the property with 1,700 cubic yards of sand and gravel to create a stable grade, the EPA sent them an order halting construction.
"The wetlands on the Sackett property are distinguishable from any possibly covered waters," Alito wrote, because they are not directly connected to them.
Alito said that the wetland had to have a "continuous surface connection with that water, making it difficult to determine where the water ends and the wetland begins."
Justice Brett Kavanaugh, writing for himself and Justices Sonia Sotomayor, Elena Kagan and Ketanji Brown Jackson, agreed that the Sacketts should prevail, but would have ruled for them on narrower grounds without changing the statutory definition at issue: "waters of the United States."
Kavanaugh insisted that the lands to be regulated did not have to physically touch an adjacent waterway to constitute "waters of the United States."
"By narrowing the (Clean Water) Act's coverage of wetlands to only adjoining wetlands," Kavanaugh wrote, "the court's new test will leave some long-regulated adjacent wetlands no longer covered by the Clean Water Act, with significant repercussions for water quality and flood control throughout the United States."
CNN has reached out to the EPA and Justice Department for comment.