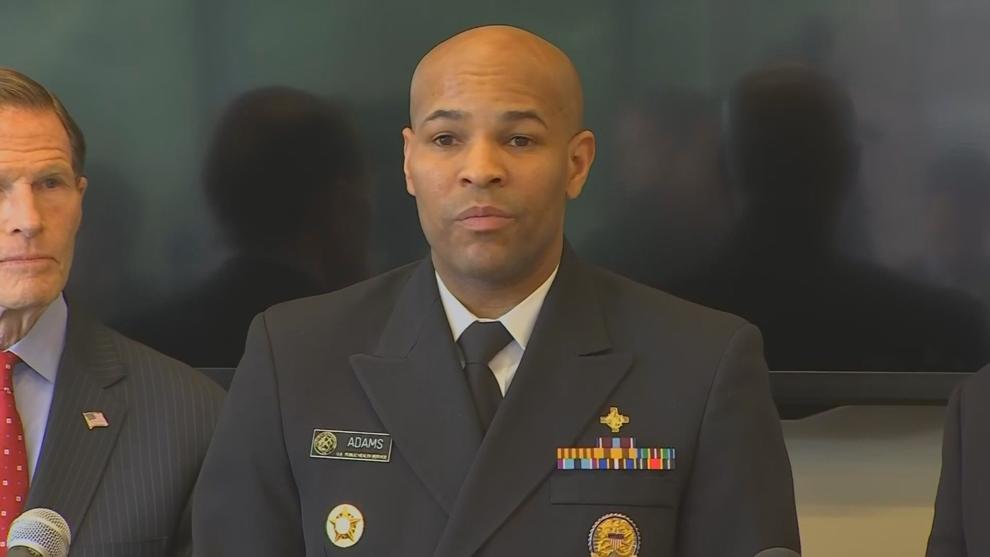 PADUCAH — While more novel coronavirus cases are diagnosed across the country, it's becoming more difficult to purchase face masks — both in west Kentucky and in other states. But the U.S. surgeon general says face masks are not necessary for the general public.
Dr. Jerome Adams tweeted over the weekend:
"Seriously people- STOP BUYING MASKS! They are NOT effective in preventing general public from catching #Coronavirus, but if healthcare providers can't get them to care for sick patients, it puts them and our communities at risk!"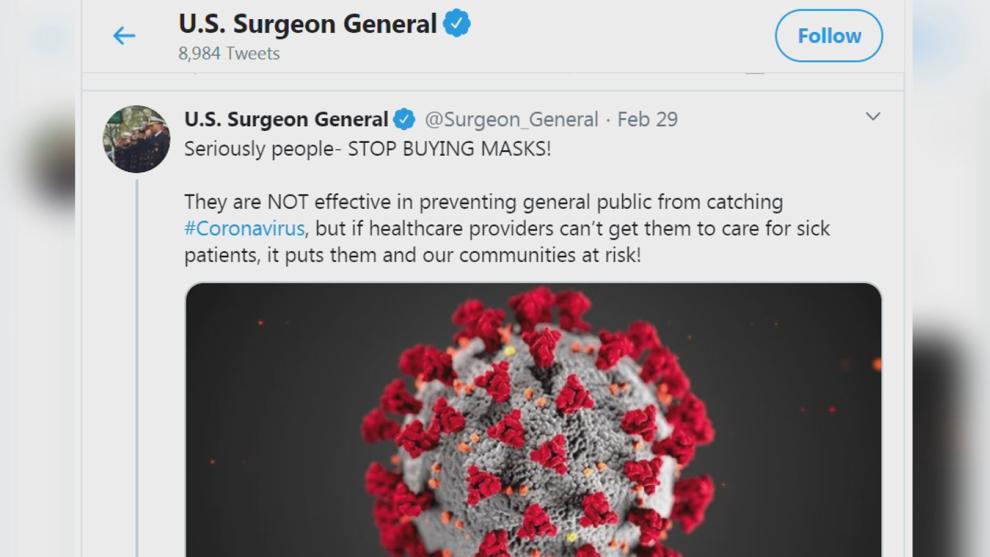 Adams went on to tweet about other things the public can do to stay healthy:
"Getting a #FluShot, washing hands frequently, and staying home when sick doesn't just protect YOU- it helps protect the most vulnerable among us. It also strengthens our #coronavirus readiness- fewer #flu patients means more resources for any potential #COVID19 cases!"
Monday morning, during an interview on Fox & Friends, Adams said people who improperly wear face masks can even increase their chances of getting infected.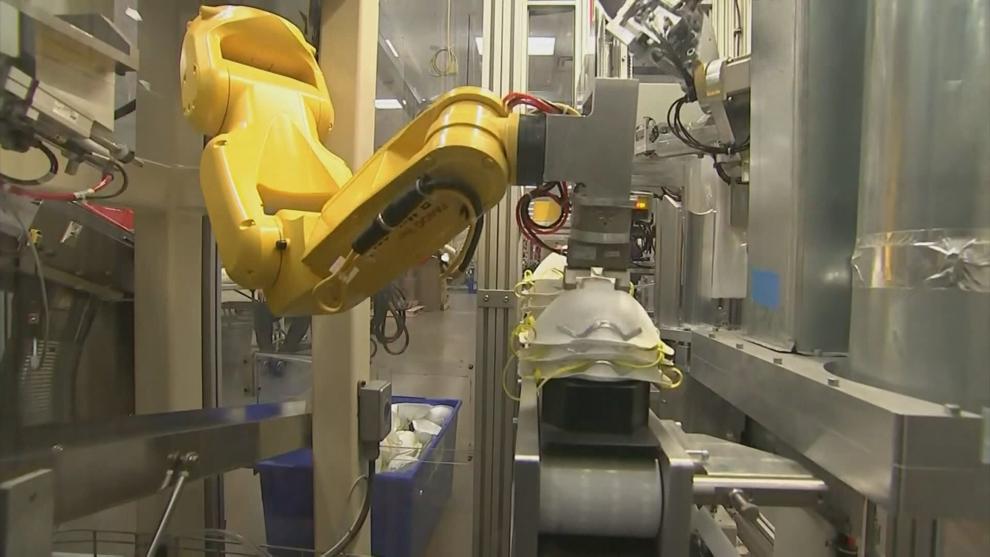 "Folks who don't know how to wear them properly tend to touch their faces a lot, and actually can increase the spread of coronavirus," said Adams.
Meanwhile, Local 6 called several pharmacies in Paducah on Monday, and learned they are all out of face masks and cannot get more from their suppliers.
But Dr. Brad Housman, chief medical officer at Baptist Health Paducah, says the hospital will have enough protective gear for its staff.
"I wouldn't say it's a concern for us. We've certainly been preparing for some time now throughout our system. So, Baptist Health Paducah is part of a statewide health care system," said Housman. "And our state resources have been stockpiling, if you will, or coordinating efforts to make sure that we have plenty of protective equipment for our physicians and for our nurses."
Housman said Baptist Health Paducah is also regularly having conference calls with other hospitals, as well as the state and local health departments.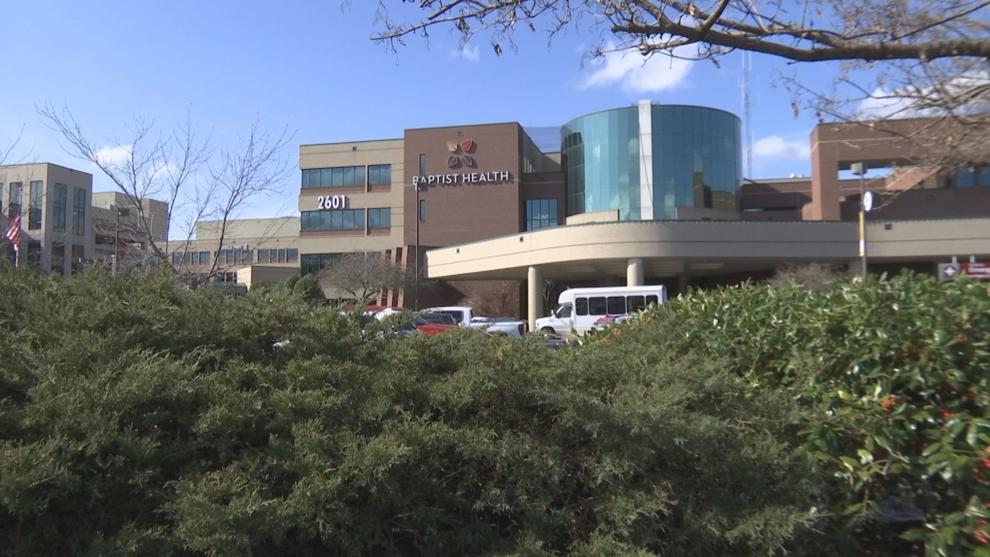 "And we go over the latest updates through the CDC and the latest recommendations," said Housman. "And then make plans accordingly based on how the recommendations are evolving and changing."
Housman said local hospitals are not equipped to test for coronavirus. If a person is believe to be infected, samples would need to be sent to the state lab
As of Monday evening, there were more than 100 novel coronavirus (COVID-19) cases in the U.S., including six deaths in Washington state. While the numbers can be alarming, Housman said people shouldn't panic.
"It's something to be mindful of. And I think one of the reasons that this has captured our attention a little bit is it is a new virus. I think we forget sometimes that folks die from viruses each year," said Housman. "Flu is a great example. So, each year in America, there are many folks that die from flu infections. But because we're accustomed to hearing about the flu, we get a little lackadaisical about the flu. It's hard to get people energized or excited about getting vaccinated for it. And yet, we still have folks that pass away from the flu every year. So this particular virus does seem to be a little bit — have a little bit higher death rate than the flu virus if you're really comparing them head-to-head. But it's certainly not one that I would be overly concerned about at this point."
Meanwhile, an elderly husband and wife in Cook County tested positive in Illinois, making them the state's third and fourth cases. However, there are no confirmed coronavirus cases in Kentucky.
"The chances of exposure to it, particularly here in western Kentucky, are very low," said Housman. "The general recommendations are just some of the basic things that we all know inherently: so having a good, healthy diet, getting plenty of rest, staying well hydrated. The other big thing to remember, particularly this time of the year, is good hand washing."
Housman said make sure to use soap with water, and wash for 20 to 30 seconds. The temperature of the water is not important.
When it comes to traveling internationally, Housman advises people to follow CDC recommendations. But Housman said face masks are not necessary if you plan to travel within the U.S.
For more resources on the novel coronavirus, visit the CDC's website by clicking here.