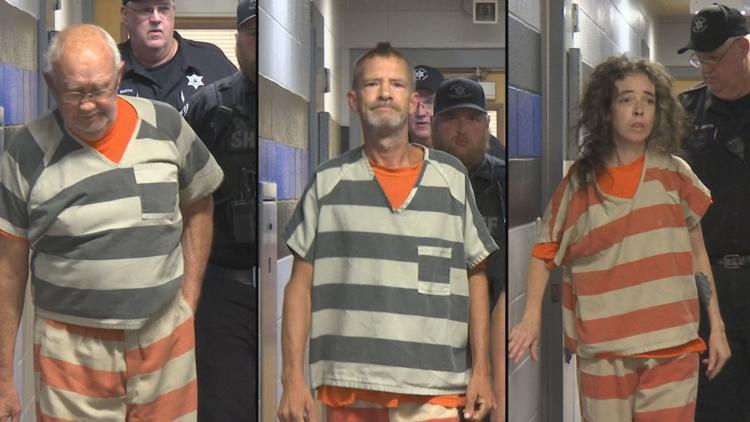 HENRY COUNTY, TN — Threes suspects accused of leaving a toddler in a dog cage and abusing hundreds of animals in Henry County, Tennessee, were arraigned Tuesday. Meanwhile, the animals rescued from the suspects' home are making great progress in their recovery.
Charles Brown, 82; Thomas "T.J." Brown, 46; and Heather Scarbrough, 42; each faced a judge via video conference Tuesday morning. The Browns are father and son, and Scarbrough is T.J.'s girlfriend.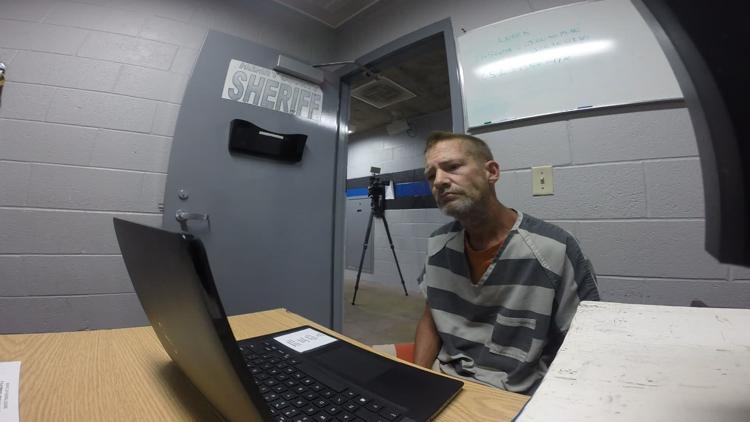 The Henry County Sheriff's Office arrested them after deputies found Scarbrough's 1-year-old son in a dog cage inside the suspects' mobile home on Dale Cemetery Road in Buchanan on June 25. The scene is not far from the state line into Calloway County, Kentucky.
Sheriff Monte Belew said the cage was near eight snakes in the living room, including two that were kept right above the child's head. There was also a 10-foot-long boa constrictor kept only a few feet away from the child. The sheriff's office said feces, urine and roaches were inside the child's cage and throughout the home. The Department of Children's Services placed the toddler into safe care, investigators say.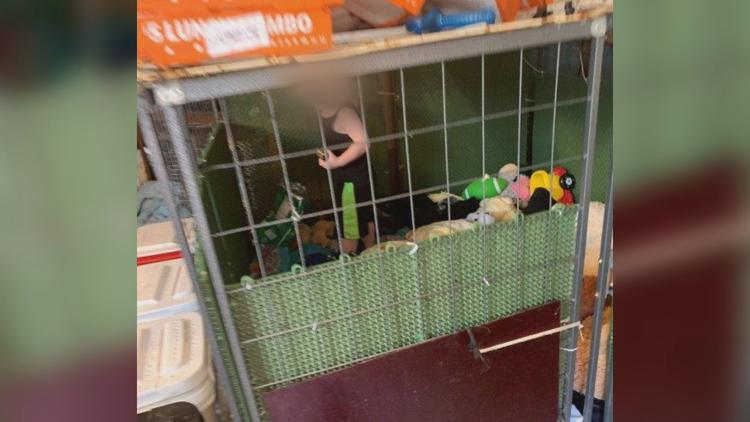 In addition to the child, investigators found hundreds of animals living in deplorable conditions, including dozens of dogs, chickens, a variety of other animals, as well as more than 500 mice, rats and hamsters. Deputies also seized 127 marijuana plants and 17 guns.
All three suspects are charged with aggravated child abuse, aggravated animal cruelty, animal cruelty, manufacturing marijuana, possession of a firearm during the commission of a dangerous felony, and possession of drug paraphernalia. In addition, T.J. Brown is charged with being a felon in possession of a firearm.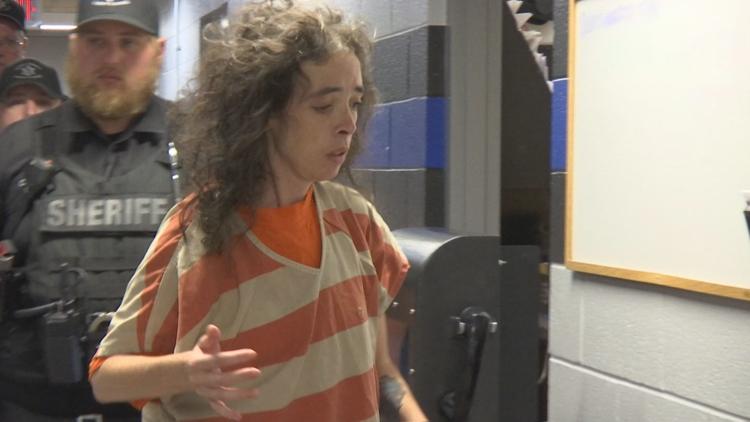 During the suspects' arraignment on Tuesday, the judge went over the potential punishment for each of the charges. She told the suspects that a conviction of aggravated child abuse will result in 15 to 60 years in prison, a conviction of aggravated animal cruelty carries one to six years in prison, and a conviction of animal cruelty will lead to a maximum of 11 months and 29 days in jail. The judge said if the suspects are found guilty of possessing a firearm during the commission of a felony, the will get three to 15 years behind bars. A conviction of manufacturing marijuana will result in eight to 30 years behind bars, and a conviction of possession of drug paraphernalia carries a maximum of 11 months and 29 days in jail, as well as a fine of $150 to $2,500.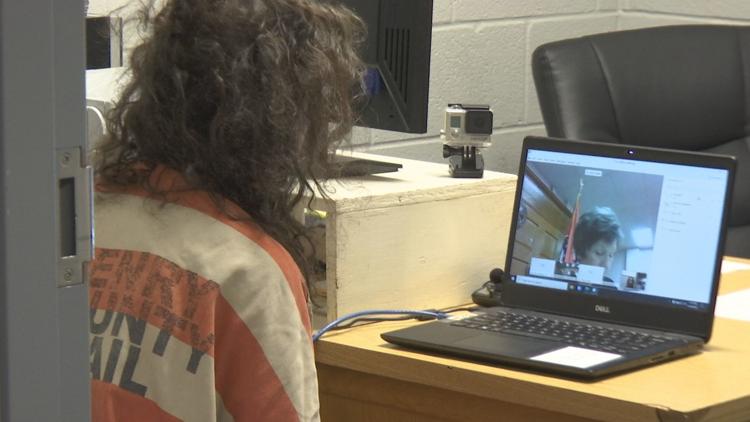 The suspects all told the judge they understood the charges against them. They also said they could not post bond, which was set at $300,000 for each person. The judge then appointed a lawyer for each suspect and set their court date for July 14.
While the suspects await their next court appearance, the animals rescued from their home are recovering.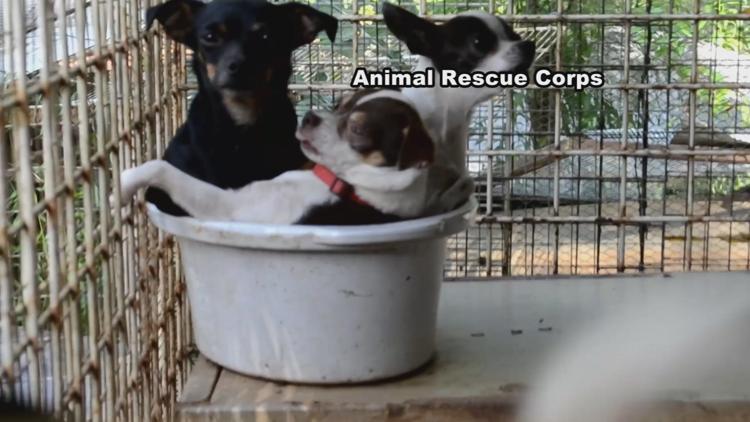 Last Thursday, Animal Rescue Corps, sent a team of about 20 people to the property to remove the animals, which totaled 726. Among them were 65 dogs (including puppies born during the rescue), three cats, 545 rodents (including rats, mice and hamsters), three marsupials, four caged birds, 86 chickens, eight snakes, ten rabbits, one pheasant, and a gecko.
Animal Rescue Corps Public Information Officer and Shelter Director Michael Cunningham was at the scene and described what he saw.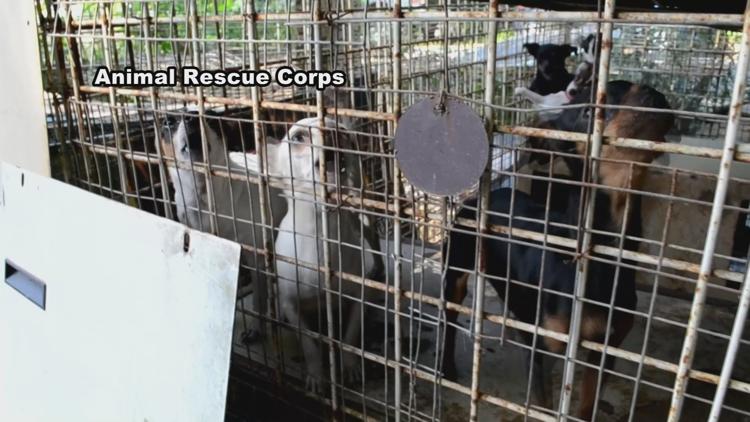 "The pens were built over the animals. There was no door. You couldn't get the animals out. They lived in those cages their whole lives, in the mud, no shelter from the rain, anything like that. We're talking about Chihuahuas. We're talking about little, tiny dogs living outside," said Cunningham. "Flea-infested, bite wounds, eye infections, all kinds of injuries that go unaddressed."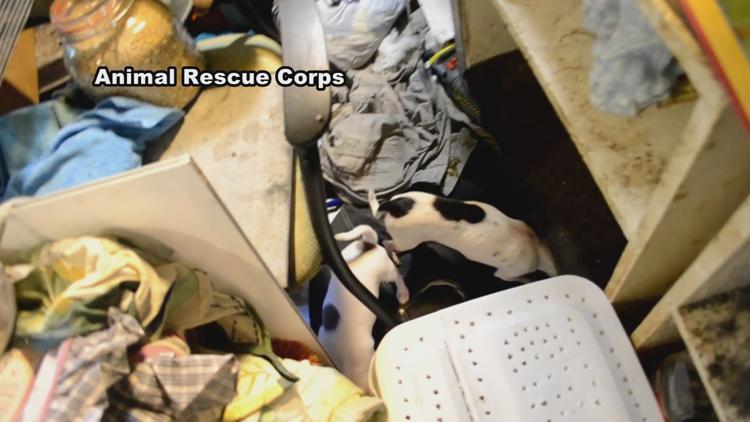 Cunningham said the team also worked to remove the dogs from inside the suspects' mobile home, including dogs that were in the kitchen cabinets.
"While I'm working on the floor trying to get these dogs out, I'm just getting covered in roaches," Cunningham recalled. "We systematically remove the animals, and they're seen by the vet, put in a crate, loaded up in our trucks, and they're brought back to our facility here (in Lebanon, Tennessee, about 30 minutes east of Nashville)."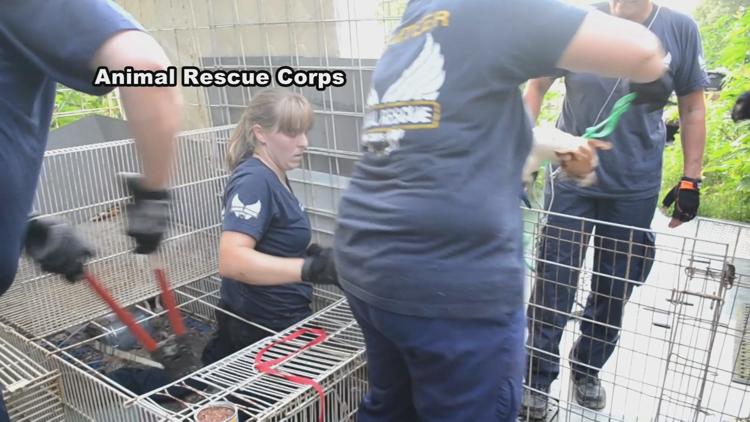 Cunningham said the Animal Rescue Corps shelter is currently caring for all the rescued dogs, as well as the cats, rodents and the gecko. Each animal has received a thorough veterinary exam, as well as any necessary vaccination and medical treatment.
Cunningham said the dogs have already gotten a lot more comfortable with him.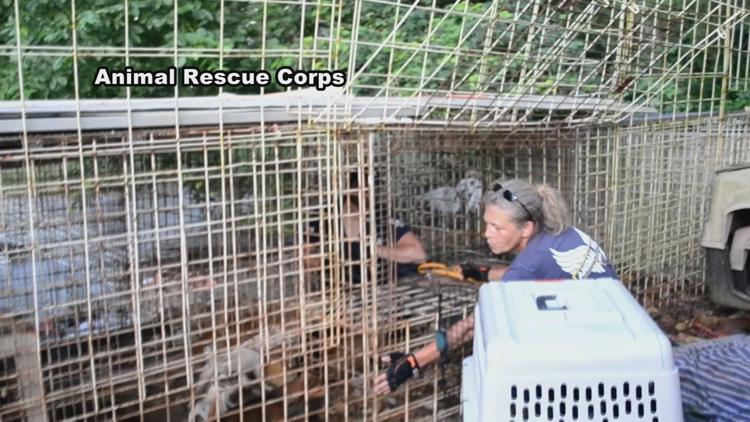 "Of the over 50 dogs that I have here, I think I have one that I haven't been able to pick up yet and hold," said Cunningham. "We're getting to their hearts through their stomachs, basically. They've never had wet food. They've never had this enrichment before. You don't miss what you don't know. But once you know, you want more."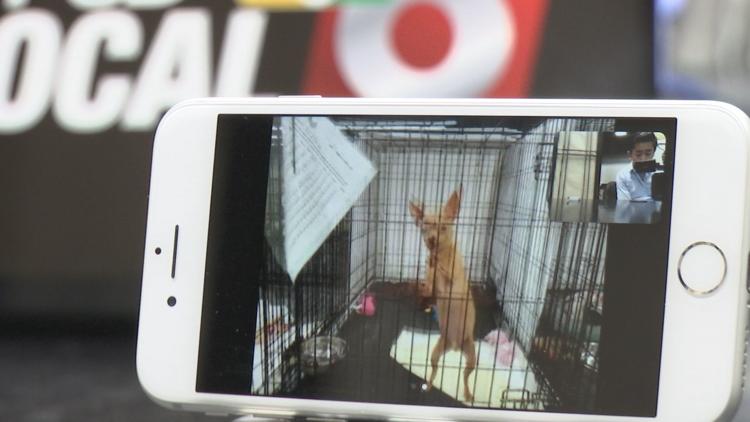 Animal Rescue Corps will groom the dogs, ensure all evidence for the investigation is collected, then transfer the dogs to partner agencies so they can be adopted out. Cunningham said any animal with behavioral issues will be placed in foster homes so they can learn good habits from other animals and socialization skills.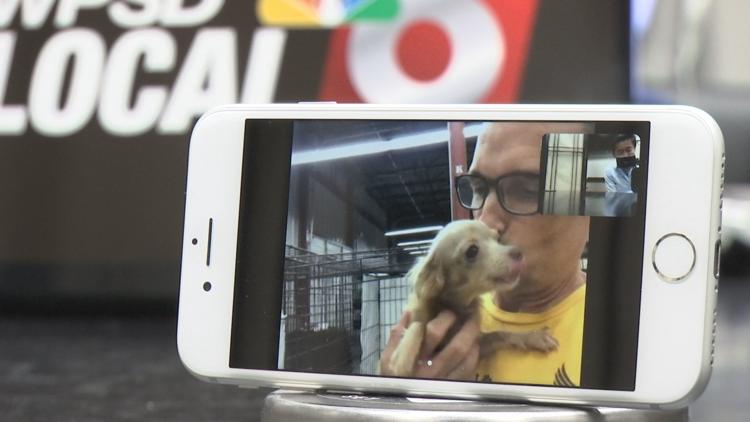 Animal Rescue Corps will post on its Facebook page a list of shelters and placement agencies that the animals will be going to, for anyone interested in adopting.
Although Animal Rescue Corps helps with rescue operations across the U.S., the nonprofit is comprised almost entirely of volunteers.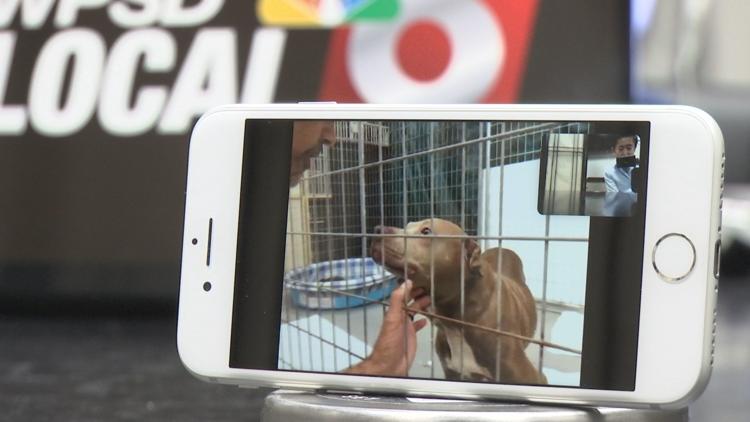 "The volunteers do the healing," said Cunningham. "They bring that love. They bring that kind touch. And that's what makes a difference in these animals' lives."
If you are interested in helping Animal Rescue Corps, you can make donations on ARC's Facebook page or purchase supplies they need through their Amazon wish list.
Thursday's rescue was the second time Animal Rescue Corps went to Henry County last week. Last Tuesday, ARC helped deputies remove 45 dogs from a trailer with toxic levels of ammonia at a property in Paris, Tennessee. Animal Rescue Corps is currently caring for those dogs as well.