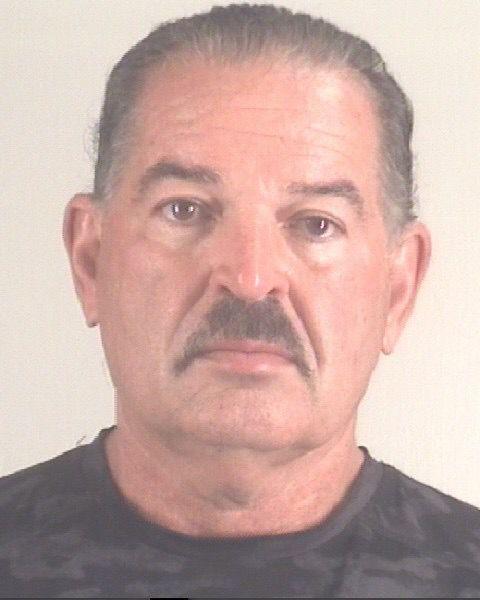 TRIGG COUNTY, KY — Investigators are asking anyone with information regarding the death of a woman found floating in a container in Kentucky Lake to come forward with information. 
The body of 41-year-old Traci L. Jones of Granbury, Texas, was found in a container floating in the lake last weekend. Multiple agencies in Kentucky and Tennessee are investigating. 
Jeffery Rogers of Arlington, Texas, was arrested in connection to the case. The Tennessee Bureau of Investigation says the 60-year-old man rented a boat in Paris, Tennessee, then used it to dispose of Jones' body in Kentucky Lake. Rogers was arrested Monday by Texas Rangers in Fort Worth on charges of abuse of a corpse and tempering with evidence.
In an update Sunday, TBI said Rogers drove through Texas to Arkansas on June 17 via Interstate 30, then took Interstate 40 into Tennessee before driving into Kentucky. The TBI says a woman who was not Jones was riding with him. They traveled in a 2017 White Dodge Ram pickup truck with a camper top over the truck bed and the license plate LFJ 7985. 
The bureau is seeking information from anyone who may have encountered Rogers and the woman along their journey. 
"If you saw Jeffery Rogers at a gas station, convenience store, or any stop between Texas and Kentucky on Wednesday, June 17th, you could have the information investigators need," the TBI says in a Facebook post. 
Details bystanders may have noticed include a green T-shirt Rogers was wearing featuring an illustration of the Star Wars character Yoda, Hoyte mud flaps on the truck and Rogers' hair, which the TBI says was styled in a rat tail haircut. 
The slideshow above this story includes three photos of the truck and Rogers that the TBI says were taken from gas station surveillance video during his journey. 
Anyone with information related to the case can call 1-800-TBI-FIND. The TBI is working with Texas Rangers, Kentucky State Police and Arkansas State Police in the investigation.