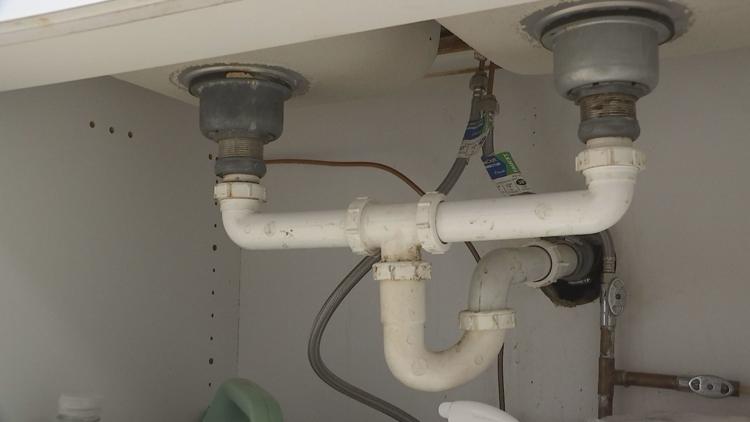 PADUCAH -- Thursday night is the coldest night of the season to date. And next week, it will only get colder, with lows in the teens. This could mean frozen pipes, but some simple precautions can save you thousands.
When water in pipes freezes, the pressure buildup can cause the pipes to burst.
"If it starts getting down into the 20s and the wind's blowing, then you've got an issue with freezing pipes when your vents are not closed or there's some kind of air getting into your house where the exposed pipes are," said Linn Beyer, field supervisor at Ivitts Plumbing in Paducah.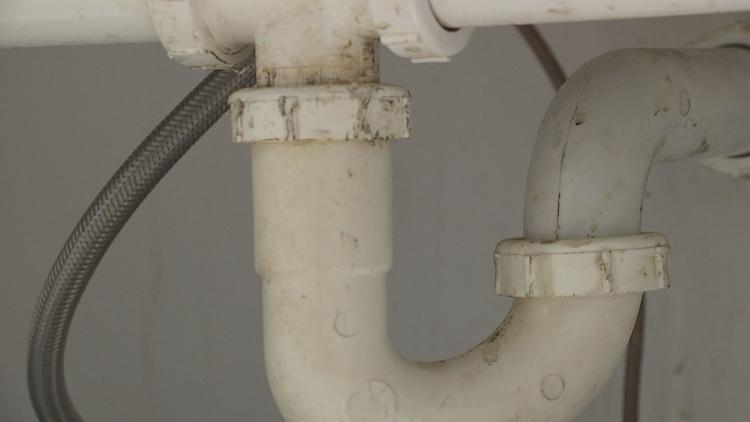 According to the American Red Cross, pipes most prone to freezing are:
-- Outdoor hose bibs, swimming pool supply lines, and water sprinkler lines.
-- Pipes in unheated areas of the home, such as basements, crawlspaces,attics, garages and kitchen cabinets.
-- Pipes that run against outside walls with little or no insulation.
For vulnerable pipes, Beyer said you can prevent them from freezing by letting water drip from the faucet and / or open the cabinet doors to let warm air in.
When it's cold outside, Beyer also suggests "that all the vents are closed on the outside of the houses and the garden hoses are taken off their outside hydrants."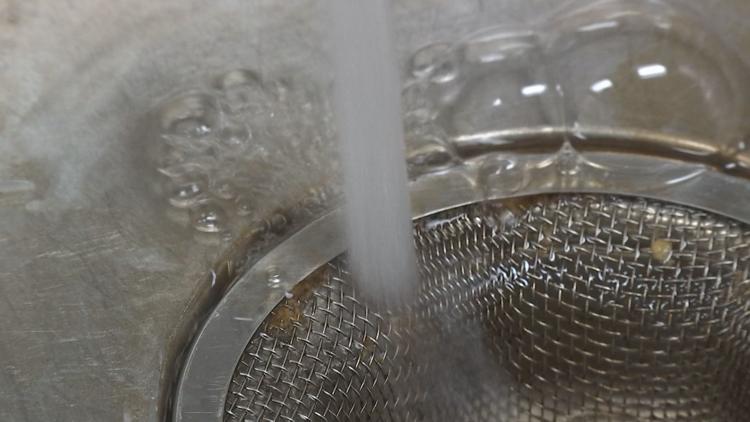 If your pipes are frozen, Beyer suggests calling for help right away.
"Because if you wait and it's busted already, if it's frozen typically and then it thaws out and you're not there, then it's a big mess," said Beyer.
SERVPRO, which provides water damage cleanup, told Local 6 in a previous interview that if a broken pipe causes flooding, the cost of mitigation -- which includes getting the water out, cleaning up and drying the affected areas -- can cost between $3,000 to $7,000 for a three-bedroom, two bath ranch-style house.
"If it's in a, like an upstairs, it can cause thousands of dollars worth of damage," said Beyer. "And if it's underneath the house, it's not quite as bad. But it's still very expensive repair, typically."
You can also try to thaw a pipe yourself.
"Hair dryer, something to that effect is reasonably safe," said Beyer. "But don't try to use space heaters under cabinets and don't use open flames."
Beyer said if you know you have a frozen pipe, but are not going to be home to deal with it, you should shut off water to the whole house to avoid flooding.
Beyer also suggests that if you are going to be out of town,and there is cold weather in the forecast, shut off water to your entire home before you leave.
For more tips on how to prevent pipes from freezing and what to do when they burst, visit the American Red Cross website.