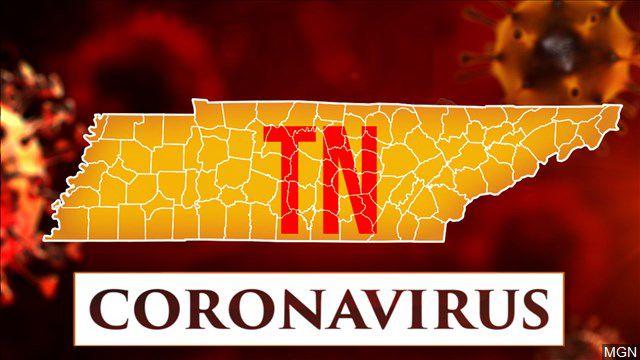 NASHVILLE, TN — Tennessee Gov. Bill Lee announced Monday that has issued a statewide "safer at home" order, which he said is not a shelter in place order.
"This is not a mandated 'shelter in place' order, because it remains deeply important to me to protect personal liberties," Lee said during his daily briefing on COVID-19.
Lee said all non-essential businesses will close across the state for two weeks, and Tennesseans are encouraged to stay home to help fight the spread of the novel coronavirus.
The order, Executive Order 22, calls for Tennesseans to stay home except "when engaging in Essential Activity or Essential Services," the closure of non-essential businesses, limiting essential activities and services through planning and coordination and that businesses that fall under essential services must follow health guidelines. The order also says employers cannot require or allow employees with COVID-19 to work.
The order, Executive Order 22, encourages people across the state to:
Work from home whenever possible.
Avoid social gatherings of 10 or more people. 
Avoid eating or drinking at restaurants, bars and food courts — instead using drive-thru, pickup and delivery services.
Avoid discretionary travel and social visits.
Avoid discretionary visits to nursing homes, retirement homes or long-term care facilities.
Avoid close contact with sick people and distance themselves from others: especially people who are at a higher risk for illness, including older adults and those with chronic medical conditions. 
Practice good hygiene, including hand washing — especially after touching frequently used items — avoiding touching their faces and disinfecting frequently used items as much as possible.
The order defines essential services as:
Those defined as essential critical infrastructure services by the U.S. Department of Homeland Security
Health care and public health operations
Human services operations
Essential infrastructure operations
Essential government functions
Food and medicine stores
Food and beverage production and agriculture
Charitable and social services organizations
Religious and ceremonial functions
Media
Gas stations and other businesses needed for transportation
Financial institutions and insurance entities
Hardware and supply stores
Critical trades
Mail, post, shipping, logistics, delivery and pickup services
Educational institutions
Laundry services
Restaurants for off-premises consumption
Businesses that provide supplies to work from home
Supplies for essential businesses and operations
Transportation
Home-based care and services
Residential facilities and shelters
Professional services
Manufacturing, distribution and supply chain for critical products and industries
Hotels and motels
Funeral services
Any business related to essential activity
Any business or organization that operates with 10 or fewer people accessing the premises at all times, including employees, customers and visitors.
While the order states that it is not a mandate, it states that "because with personal liberty comes great personal responsibility, all Tennesseans must do their part by staying at home whenever possible for a limited period of time to avoid exposure to, and slow the spread of, this virus, which will limit the burden on health care resources and allow normal activities to resume sooner."
Monday afternoon, the Tennessee Department of Health announced the number of cases in the state stands at 1,834, including 148 hospitalizations and 13 deaths.
For more information about each service category defined as essential in Tennessee, read the full executive order below. The descriptions of each essential service category begin on page 7 of the order.
Executive Order 22: