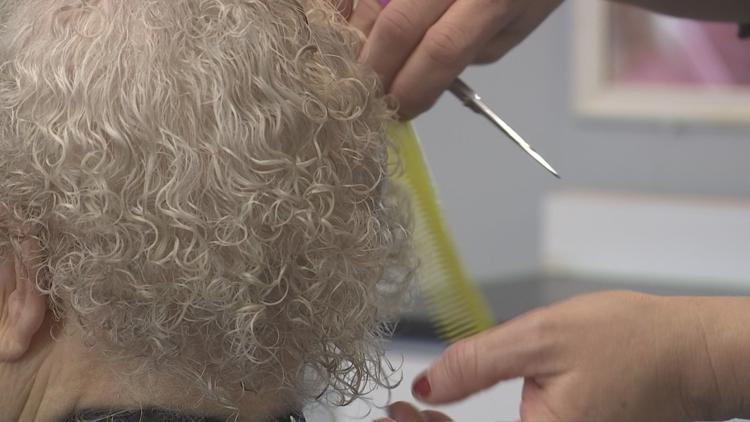 UNION CITY, TN — Hair salons and barbershops in Tennessee have received updated guidelines to help curb the spread of the novel coronavirus.
The Tennessee Department of Commerce and Insurance sent out an email Wednesday morning with updated COVID-19 guidelines to all cosmetology and barber licensees, said Kevin Walters, the department's communications director.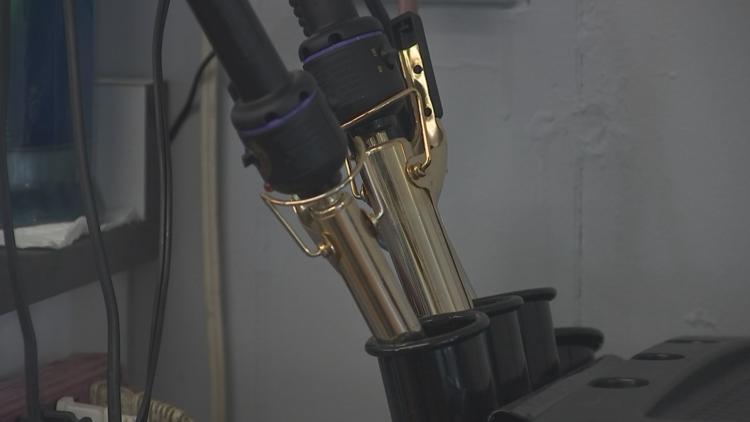 "The coronavirus 2019 (COVID-19) situation is rapidly evolving, and the governor has called on all Tennesseans to work together to battle the spread of the virus, including employers and individuals alike," the guidelines say. "These are unprecedented events, and we ask for your patience as we work to protect your health and the health of the general public while ensuring that we continue to fulfill our mission and provide excellent customer service."
The updated guidelines say cosmetology and barber businesses must follow Gov. Bill Lee's Executive Order 17, which bans social gatherings of 10 or more people. The order also cites the Centers for Disease Control and Prevention, which states that the novel coronavirus is often spread "between people who are in close contact with one another (within about 6 feet)."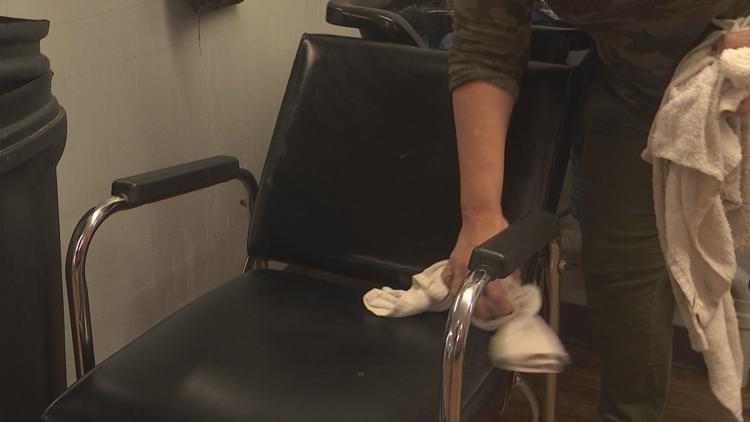 "In addition, local county and city municipalities may have directives or mandates which provide for any additional restrictions," the updated guidelines say. "Please contact your local county or city authorities for any additional information."
Although the Tennessee government is allowing hair salons and barbershops to continue operating, some in the state have voluntarily closed due to concerns about the proximity between stylists and clients.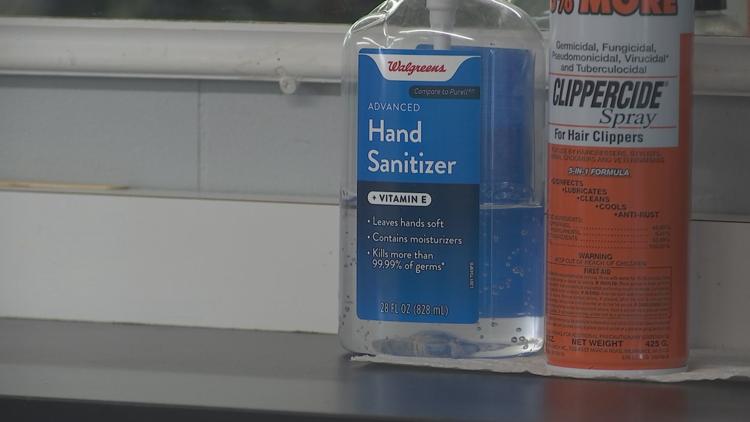 Those that remain open, like the Guys & Dolls Hairstyling Salon in Union City, are taking extra precautions to keep people safe.
"Hand sanitizer. Allowing only maybe a couple of people in at the time. They clean their hands also, you know. And wipe down the station after each client," said Aaron Ray, whose wife owns the salon. "And we use bleach too."
Ray said they are also keeping an open mind about additional precautions.
"As we become aware, we'll continue to improve, I hope. If we hear something else, it will definitely be done," said Ray. "People come in here, they talk. They communicate what they know to do, and hopefully pick up some things from clients also that would know what to do."
Union City Mayor Terry Hailey said he's updated frequently by the governor's office on state guidelines.
"I'm going to leave that to the governor and the state department of health and all. I'm sure he's getting some really good advice, and he will pass that along to us for things that we need to do," said Hailey.
For increased safety, Hailey said the city closed the city hall to walk-in traffic on Monday. But residents can still receive all city services at the city hall drive-thru window or online.
"I think everybody is taking precautions. Everybody is trying to distance themselves a little bit," said Hailey. "I think most people are just taking it in stride and trying to be careful."
Under Executive Order 17, Lee also mandates that restaurants, bars and other food and drink establishments only offer drive-thru, takeout or delivery services. No dine-in services are allowed. In addition, gyms and similar facilities are closed for in-person services until April 6.
Meanwhile in Kentucky, Gov. Andy Beshear ordered all nonessential retailers to close effective Monday, March 23, to help stop the spread of the novel coronavirus. But businesses considered life-sustaining are permitted to remain open, "including grocery stores, pharmacies, banks, hardware stores, gas stations and other businesses that provide staple goods."
To see the full list of businesses considered life-sustaining in Kentucky, click here. In addition, restaurants and bars in Kentucky are restricted to drive-thru, delivery and takeout services.