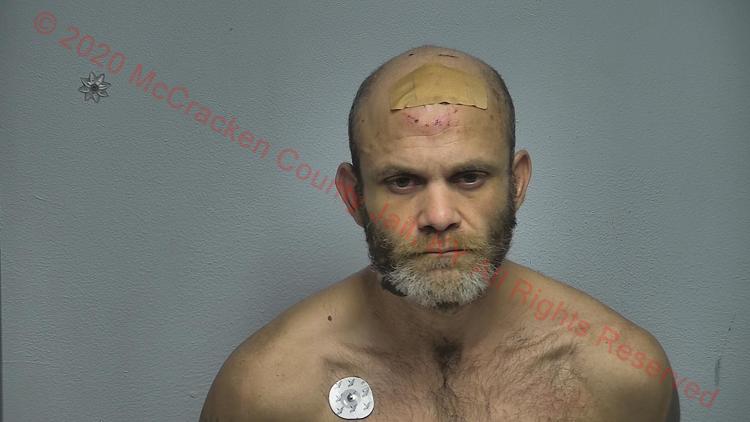 PADUCAH — A Nashville, Tennessee, man arrested Saturday in Paducah after police say he hit a pedestrian with his van now faces an attempted murder charge. 
Robert Aitken was arrested Saturday after Paducah police say the stolen van he was driving hit a pedestrian. He was charged with second-degree assault, first-degree possession of methamphetamine, possession of drug paraphernalia, second-degree fleeing or evading police (on foot), third-degree terroristic threatening, driving with a suspended or revoked license and receiving stolen property worth $10,000 or more. 
On Saturday, police said Aiken stopped the van after hitting the man. The injured victim got into a struggle with Aiken, and was able to get a hold of the keys to the van and throw them into a nearby yard. That's when police said Aitken threatened to shoot the man, but then ran away. He was later found on Buckner Lane. Police said Aitken ran from officers, and threatened to shoot them. The officers used a Taser to subdue him, and he was arrested and jailed in the McCracken County Jail. 
In a news release sent Monday, the Paducah Police Department says Aitken is now charged with attempted murder. When police detectives interviewed Aitken on Monday, Aitken allegedly told them he hit the pedestrian on purpose. The release says Aiken told officers he was trying to kill the man or knock him unconscious to rob him. 
The man Aiken hit with the van was treated at Baptist Health Paducah.