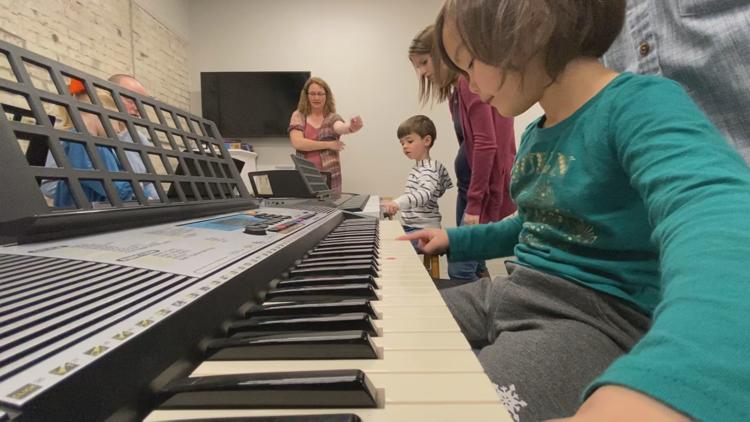 PADUCAH - If you're looking for a good hobby to get your kids involved in, music may be the perfect place to start. Harmony Road in Paducah is hosting a free sampler class for kids.
Children and their parents put their piano skills to the test, but before they do that, they have to learn the notes, scales and music. Harmony Road's music in me class is meant to be engaging – not only for these kids, but also for parents. They're really getting to understand what different notes mean, what they're called, and what they sound like. These are all basic skills – but are building blocks when it comes to learning how to play an instrument.
The National Center for Biotechnology Information says learning how to play an instrument has multiple benefits.
Reduces stress: The National Center for Biotechnology Information conducted a study on three different groups of people – measuring their cortisol levels (the stress hormone), the study says that those who listened and learned how to play music were less stressed than those in the other groups.


Produces patience and perseverance: the process of learning to play an instrument is not always easy. It involves not only your mind but also your body. You will have to learn fingerings and/or chord shapes, develop technique, and memorize new information.


Cultivates creativity: Music is a language, and the more "words" you learn the more you will be able to say. You will soon find yourself wanting to apply the information you've learned to create music of your own and express your own voice.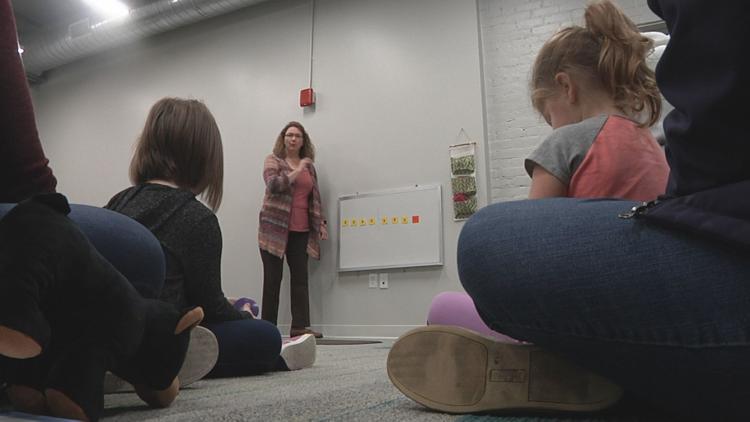 You and your child will sing, play keyboard and percussion instruments, and move to the music. The sampler class is from 5:45 p.m. to 6:30 p.m. for kids ages 3 to 5. Parents are welcome, too!
There is no obligation to enroll, but if you do, you'll receive a free rhythm instrument as a welcome to the class.
Spaces are limited, so call 270-444-3669 to sign up, or email paducahharmonyroad@gmail.com.