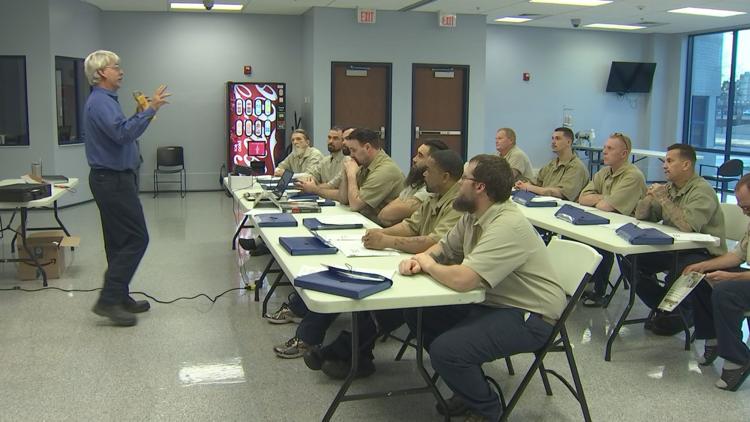 MCCRACKEN COUNTY, KY — Living behind bars while preparing for life beyond them: Inmates at the McCracken County Jail are doing just that.
This fall, 16 inmates are taking part in the new HVAC heating and air program at the McCracken County Jail Annex. The inmates attend a three-hour class every Tuesday and Thursday for eight weeks, with the goal of learning the skills necessary to work as electrician assistants or other entry-level positions. Instructor Buzz Vontesmar said each inmate who successfully completes the course will get a certification to help them get jobs, as wells college credit should they want to continue their education.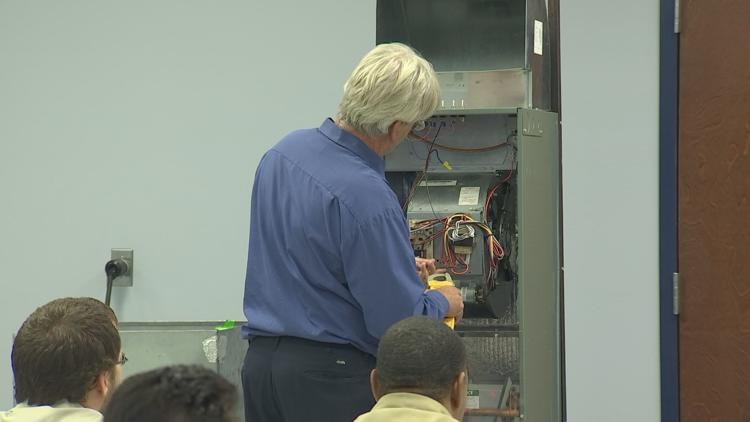 The new HVAC course comes after the success of the jail's welding program, which six inmates graduated from in September. One of them is Raymond Skaggs, who got his certification.
"First time I ever felt good about myself," said Skaggs.
Skaggs had the option to get into a substance abuse program, which would have reduced his sentence by 90 days. Instead, he chose to do the 60-hour welding course, because he felt it would better prepare him for life after release.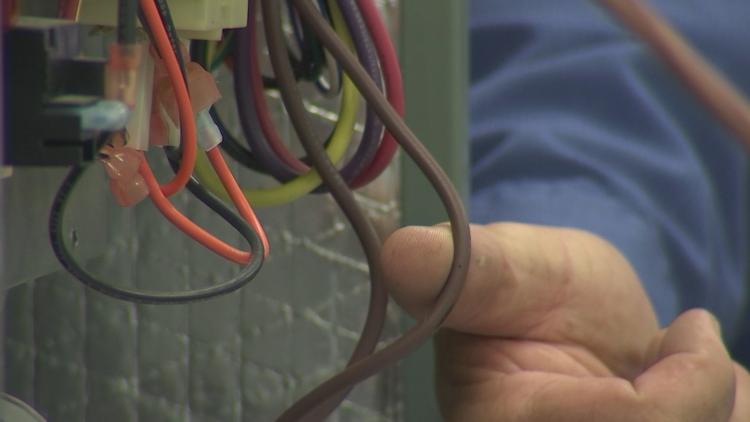 "Since I've been in it, it just makes me feel like a better person," said Skaggs. "And I'm so happy that I did it because it's the best choice I ever made in my life. With doing so, I feel like I can accomplish anything."
In fact, a local company already gave him some good news.
"One of the guys that works there, he told me that I have a job the day I walk out," said Skaggs.
Of the six inmates who graduated the welding program, one has been released and the others are expected to be released in the coming months, said Sgt. Arnie Puckett with the McCracken County Jail. Just like with Skaggs, local companies have expressed interest in hiring them.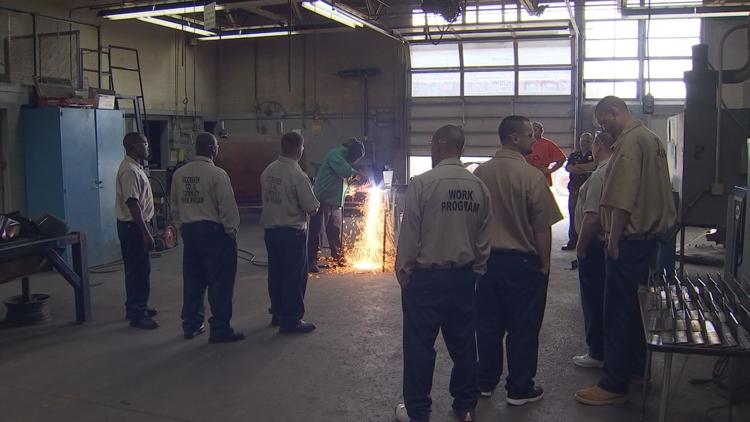 While the new HVAC course is happening every Tuesday and Thursday, the welding program continues to take place every Wednesday at Paducah Tilghman High School. One of the students in the new class of welders is Daniel Bell Jr., who looks forward to turning his life around.
"The same thing over and over with the same outcome is no good," said Bell. "So I have to be able to better myself. It's the certification. They offer great resources with trying to help you with job employment when you leave. And just the teacher, the program — it seemed very successful."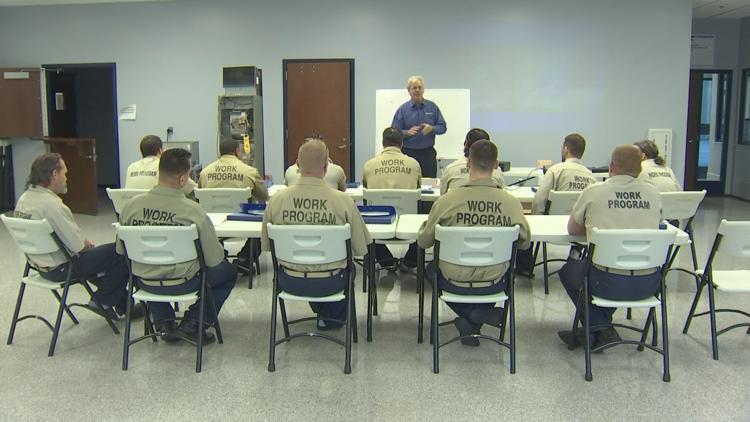 Puckett said they are also looking into getting another program started — a deckhand course to teach inmates about working on barges. When that program begins, students will use a simulated barge top to practice their skills. The barge top was actually put together by inmates who took part in the welding program.
Puckett said inmates who can take part in work programs in the community can participate in the courses. Before being enrolled, each inmate is interviewed. Factors to consider when selecting the inmates include their work habits and the duration of their incarceration.
The jail is also looking into starting an apprenticeship gardening course in January for female inmates.
Puckett said none of the programs are funded by taxpayer dollars. Instead, they are supported by donations and community involvement.
The goal of the programs is to reduce recidivism, which is the chance that an inmate released from prison would commit another crime and return to the jail.