PADUCAH — If you have children, you woke up Thursday with more money in your bank account than when you went to sleep.
That's because of President Joe Biden and the Democrats' stimulus bill signed into law earlier this year.
The child tax credit allows the Internal Revenue Service to use existing records to send families monthly payments of part of their total 2021 child credit this year so they don't have to wait to claim them on tax returns. The move is, in part, to help families recover from the pandemic.
It can get a little confusing, but here are the basics: Money families normally got from the federal government is available earlier, and there's more of it. Also, families who fell into the poverty category are getting money — some for the first time — and getting more of it. The payment depends on how many children are in your household, their ages and your household income. 
For years, families received 2,000 per child. Under this new stimulus package, a family will receive $3,600 for every child 5 and under and $3,000 for every child 6 to 17.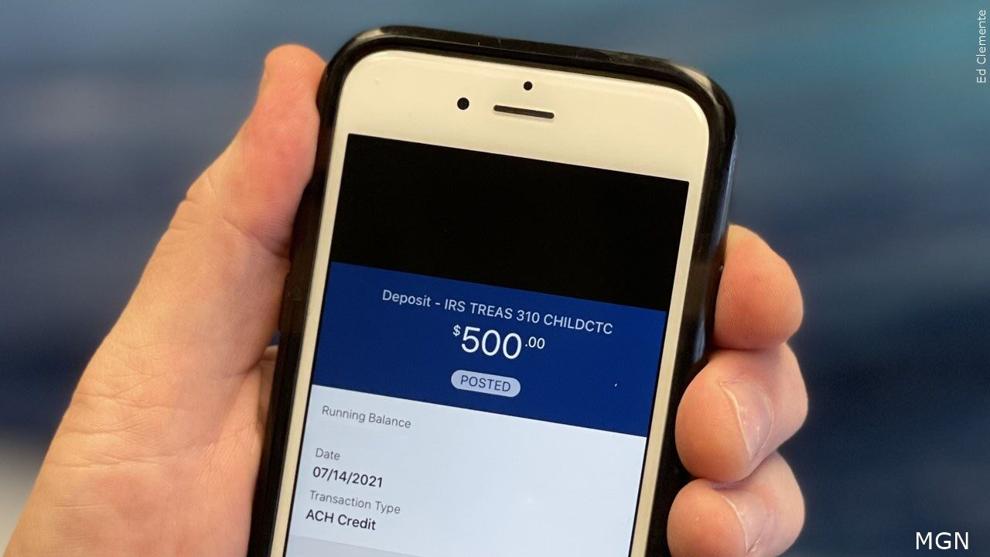 To better understand this, I talked with Kentucky Center for Economic Policy Executive Director Jason Bailey over Zoom.
"They will access it earlier, but it's also more money. So they're getting half of it now, half of it at tax time, but it's just a lot more money," Bailey says. "And again, there are many families that weren't even getting the $2,000 before. They were getting far less, because they were very low income. Now, they're getting $3,000 to $3,600 per child and they're getting half of it in advance in these monthly payments." 
Will this affect how you file your taxes and whether you will owe more on your 2021 return? 
"Well, it depends on your situation, Bailey says. "But I think the amounts are larger and they're being delivered, some in advance. You know, if your income has changed a lot and you have a higher income, you could be receiving these payments and then not actually be eligible for them. So, you do want to check on that."
"It phases out starting at $150,000 a year for a couple and anything about that, so there are some people in those situations. For most everybody, this is just an increase and also a monthly payment that will go a long way toward paying for diapers, paying for school supplies every parent knows is so important," he adds. 
If you want to, you can opt out of the advanced payments. "They can go to the website and opt out of the monthly payments if they'd rather not get half of it in advance, and they'll just get a larger refund when they file their taxes," Bailey explains. 
Those who want to opt out of the advanced payments or update their financial information can do so at this IRS portal. 
MORE DETAILS: First child tax credit payments have been sent. Here's what you need to know
We're also getting a bigger picture of how many people this will help in each of our four Local 6 states. 
In Kentucky, more than 500,000 families will get a check. That translates to more than $218 million for Kentucky families.
In Illinois, checks are going to more than 1.3 million families. That's $547 million for households.
In Tennessee, the payments go to more than 750,000 families, which will be more than $321 million.
In Missouri, roughly 660,000 families will get a check. That's more than $293 million for Missouri families.
The enhanced child tax credit is one of the largest anti-poverty measures seen in the United States since President Lyndon B. Johnson's war on poverty was launched in 1964.