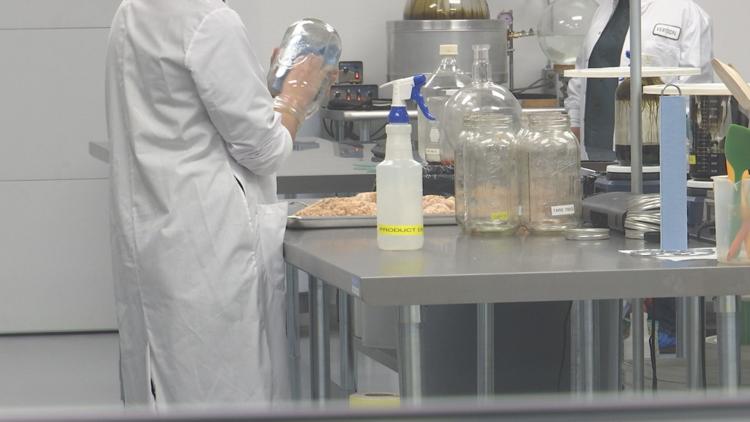 CADIZ, KY — Hemp farmers in our area are beginning to harvest for the year. Joseph Kelly is a hemp farmer in Calloway County. He started planing hemp for Vertical Wellness last year, and says the hemp industry is opening opportunities for his family. 
"The ceiling was almost set for us, because we knew — as big as we could go with tobacco, as big as you can go with corn and soybeans — it really opens our portfolio up," Kelly says. "We can do much more. We bring more income in to the family, and hire more people, and bring more jobs in. I'm constantly looking for more helpers and more workers, because I can't expand fast enough. Hemp has really allowed us to go bigger and go better."
Vertical Wellness CEO Smoke Wallin says since opening the facility in Cadiz last year, the amount of hemp they've grown has drastically increased. 
"Last year I think we grew 110 acres. This year I think we planted as any as 2,500. I think we're getting out 1,800 acres of crops across all our farms," Wallin says. 
The company says, with the amount of hemp they're getting, they'll be producing 200,000 liters of CBD oil at the Cadiz facility in 2020. Wallin only sees the hemp industry in west Kentucky growing from here. 
"We see this as a big focal point for our business. We'll have other operations, but I think this will always be ground zero for our hemp business," Wallin says. 
Wallin says this year's harvest has brought nearly 20 million pounds of hemp to the Vertical Wellness facility. They'll continue to make improvements to the facility as the amount of hemp they get increases.