There is a growing crisis at the Texas border in Del Rio. Thousands of Haitian migrants are crossing the Rio Grande River into Del Rio where they have sought shelter under the Del Rio International Bridge.
Local, state, and federal enforcement officials are trying to control the situation where just a few weeks ago there were just 100 people and now that number has grown to more than 10,000.
Remarkable chopper video from NBC station WOAI shows a sea of migrants, camping out under a Del Rio bridge, walking freely back and forth across the Rio Grande as if the river were a sidewalk. They used a dam to cross into the United States. 
Thousands of people, including families, many of them from Haiti, are gathered there in reportedly squalid conditions. And, according to some reports, many more are on the way.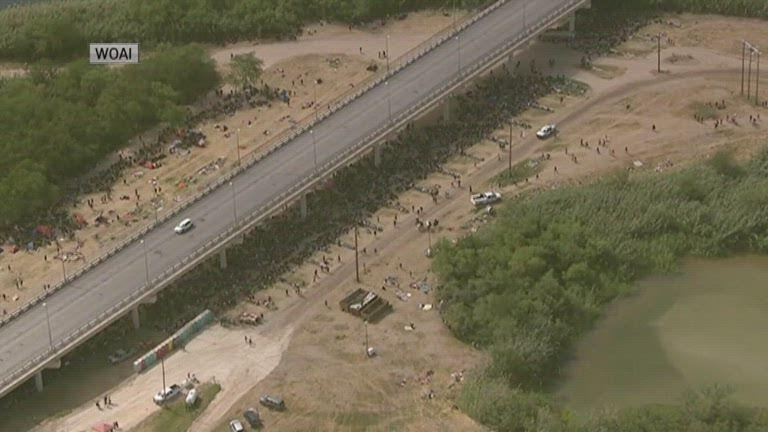 "This is as bad as I've ever seen it," Republican Rep. Tony Gonzales of San Antonio says. "There is no southern border. It's pure chaos."
Gonzales posted photos of the surge on his Facebook page.
"It's as if there's a flash mob here in Del Rio. This ends one way, with a policy decision," he says.
Gonzales blames Biden administration policy for encouraging all these migrants to come.
At one point Friday afternoon, Gov. Greg Abbott announced the state would help close six border crossings, but the federal government said it wasn't closing any. Abbott then backtracked on his plan, but fired back, claiming it was the white house that had "flip flopped."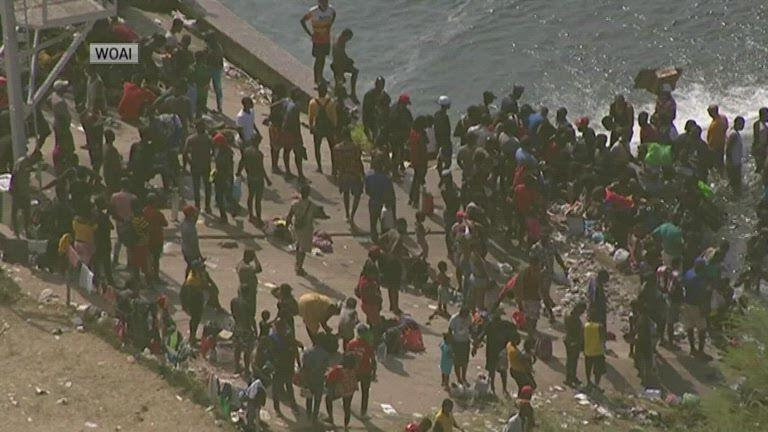 The state of Texas has surged its own resources to the border in recent months, arresting migrants on simple trespassing charges. But the migrants keep coming. Border patrol encounters, now more than 200,000 a month, a 21-year high.
Symbolizing the heartbreak is a photo from near Eagle Pass that shows a 2-year-old girl and her 3-month old brother from Honduras who were abandoned on the riverbank and rescued by U.S. agents, who say the children are in good health.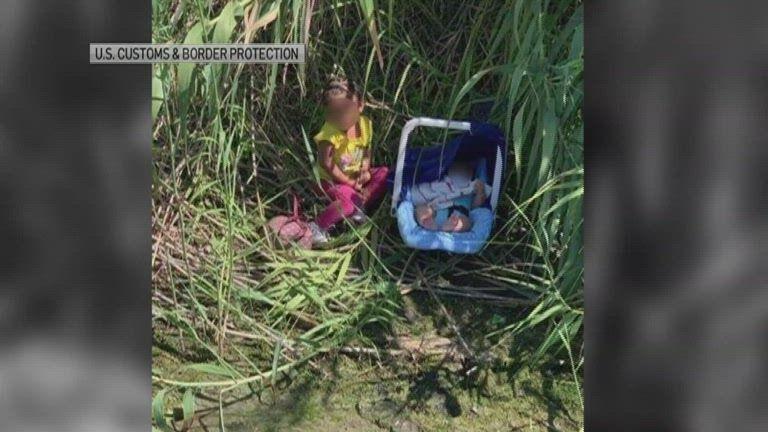 But now, the main focus is on this border crossing in Del Rio, where thousands of Haitians who are fleeing poverty, political unrest and natural disasters are showing up on America's doorstep.