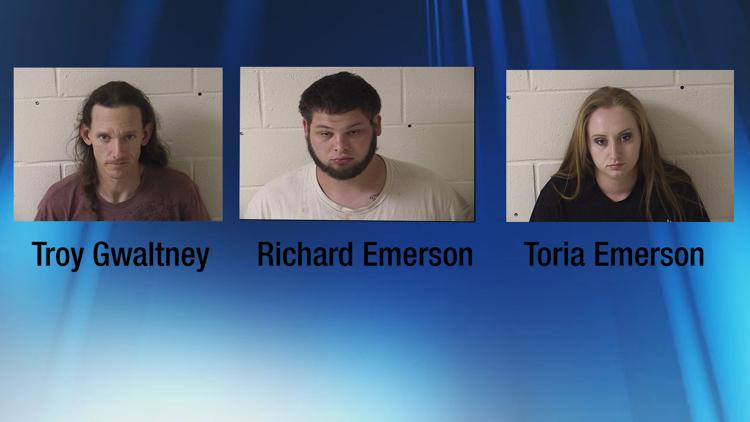 GALLATIN COUNTY, IL— Three people were arrested on Friday in connection to the human remains of a 32-year-old man found in Gallatin County.
Illinois State Police arrested 42-year-old Troy Gwaltney, 30-year-old Richard Emerson, and 22-year-old Toria Emerson. All three people were from Eldorado, IL.
Gwaltney, Richard Emerson, and Toria Emerson are facing felony charges for withholding information of Chase Mitchell's death. Documents say between April 15 and June 9 that the three accused knowingly concealed Mitchell's death by transporting his body for the purpose of disposal.
A bond hearing has been set for June 15 in Saline County. The three accused are in the Saline County Jail.
The remains of 32-year-old Chase Mitchell were discovered in rural Gallatin County earlier this week. Mitchell was reported missing by his family on May 5.