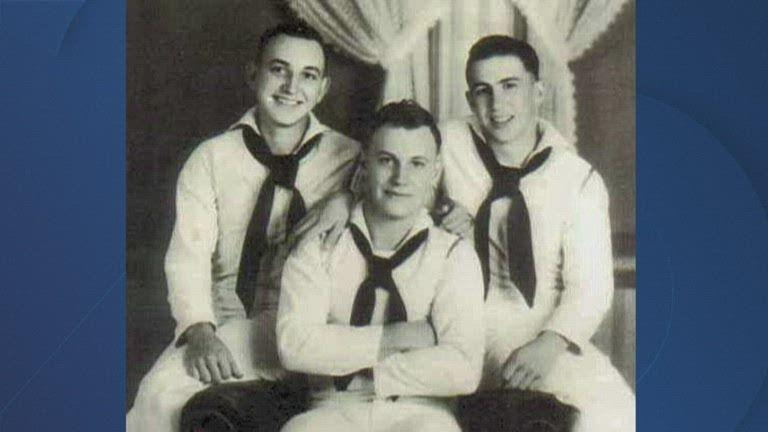 (WGBA) — After eight decades, the remains three brothers from Wisconsin have finally been identified following their deaths in the attack on Pearl Harbor.
Kelsey Dickens highlights the work of an anthropologist and a prisoner of war/missing in action accounting agency that made the identification of the three brothers killed in 1941 possible.
The brothers — 22-year-old Navy Fireman 1st Class Malcolm J. Barber, 21-year-old Navy Fireman 1st Class Leroy K. Barber and 19-year-old Navy Fireman 2nd Class Randolph H. Barber — were assigned to the battleship USS Oklahoma, which was stationed at Ford Island, Pearl Harbor.
For decades, they've been lost — until now.
The Barber brothers are three of more than 330 sailors or marines accounted for as part of the military's USS Oklahoma Identification Project.
"It's a joint kind of effort with anthropology, dental analysis and DNA analysis," anthropologist and project lead Carrie LeGarde explains.
LeGarde says DNA analysis and testing of the exhumed bones is critical.
"That DNA from the bones is compared to family reference samples from living, biological relatives of the service members that we're trying to identify," LeGarde says.
While finding living relatives for the men can be challenging now, LeGarde says the DNA testing has been really successful.
"We've really been putting all of our efforts toward this project and trying to identify as many (people) as possible," she says.
These advancements are comforting for some active duty service members.
"Just knowing that even if I do, God forbid, go missing during combat or in a combat zone, at some point that I may still make it home," Defense POW/MIA Accounting Agency spokesman Sean Everette says
He says the identification efforts fulfill the phrase "never leave a man behind."
"If you go missing, it is our mission to bring you home to your loved ones," Everette says.
As for the barber brothers, their names are recorded at the Courts of the Missing.
A rosette will be placed next to their names to show that they've been found.